As a business owner, you already understand how important the inner workings of your business plan are. To have them turn into actionable resources that you can use to build your business towards success is a great feeling.
However, you may have noticed yourself getting very busy and not having enough time in the day to complete everything your company needs you to complete in order for you to stay on track with your business goals.
If you have found yourself in this position, then there are solutions you can take with outsourcing online work for your company. When outsourcing online there are great benefits you can have with remote freelance hires. One of which will free up your time and allow you to focus on more important duties you have within your company. Here's how online outsourcing works and how it can help you.
#1. Post the Project
If you are feeling a little frazzled while running your company and you have determined online outsourcing is for you, the first task you have in front of you is to figure out how online outsourcing would help you best.
Take some time to fill out different tasks you are currently doing which you can outsource to someone else. These can be important tasks or tasks you just don't have the time for anymore, but tasks which still need getting done. Every business owner has this conundrum to work out within their company, just make sure you have determined the correct tasks to outsource.
The next step in online outsourcing after you have learned which projects you want to hire for is to post the opening. There are countless project boards across the internet you can use, however, you run the risk of not knowing the person and there needs to be a certain trust established between yourself and a hire.
Upwork, oDesk, and Freelancer are all platforms you can use to post your task description. However, there are platforms like ours here at FreeeUp that have already established relationships with great freelancers and can put you in touch with them right away. In fact, I'm so confident FreeeUp can find your business a perfect match, I challenge you to set up a meeting with our CEO who will talk to you at your convenience.
Finding the best freelancer is one of the hardest parts about online outsourcing. However, with great determination, you can do it.
#2. Interview Remote Freelancers
One of the most enjoyable parts about outsourcing online can be the interviewing process. It's here you can learn about new experts, their experience, who they have worked for, and some of the projects they are proud of.
This is a great way to get to know a future hire. Of course, it's also a great way to know whether or not this person is going to jive with yourself and your business. During this process gives you another opportunity to explain your vision with them and get their opinions on what they would change or do different to help you reach your goals.
The interview process is the most crucial part of your responsibility when outsourcing online. Make sure you are recording the interview in some way. Skype is a great way to do this for each interview because it can be difficult for you to gather your thoughts on each individual you are interviewing so it's best to just click "record" and gather your thoughts later.
#3. Hire the Freelancer
Hiring the best freelancer is the most rewarding when outsourcing online. When you have chosen the best freelancer for the project, you will find your business will run smoothly and more efficiently each day, and with these characteristics of your business thriving because of a new hire, it's a good possibility they will provide more growth for your business. This means you will be doing this entire process again soon, which is a good thing.
When hiring a freelancer, the onboarding process gives you an opportunity to allow them to get on the same page as you and your company. While you may test the waters during the interview process, when you onboard the freelancer, you can give the entire vision and goals pitch to them which will allow them to work towards the same goals as you. When you both are headed in the right direction, it works seamlessly.
#4. Know their Working Times
While outsourcing online may sound like tricky business, it can all work flawlessly when you get to this point. In order to see success from a hire, you need to accept that they work on their own time. A freelancer is a contractor, not an employee, and you cannot force a certain schedule on them.
This is crucial for your business because once a remote hire determines their working times, you can depend on them to complete tasks and projects within this time frame. This is actually a blessing in outsourcing online. When a contractor comes on board with your company, they are more effective because they already love the hours since they have chosen them.
You want the most productivity and efficiency as you can get out of a contractor, and when you abide by the hours they have chosen, you will find the cards fall into place quicker than they would if you forced a schedule on them. Just make sure they communicate their availability with you and abide by deadlines. All of this should be explained while onboarding.
#5. Manage them Remotely
Now you have came to the final step in outsourcing online. The runners are on their marks and the pistol has fired. Game on.
What do you do now?
I realize it's easy to fall into a habit of doing the same responsibilities over and over each day, and you may find yourself going to these tasks you have now hired for. When that happens you must remember to back away and allow a new hire to take the reins and do the work.
All you have to do now is manage them effectively. A good manager knows when to step in and help as well. You do not want to "stand over" a new hire every day either. Just because you see them doing something different in a project doesn't necessarily mean they are doing it wrong. Allow them to complete the work and if they need you, trust they will ask you for help.
Another aspect of outsourcing online is to establish great communication between yourself and a new hire. Conduct weekly meetings to evaluate the progress of a new hire. Weekly meetings will help you both determine what needs work and what needs to stay the same.
In Conclusion
If you're seeing yourself drowning in tasks and projects and you see no end in sight, it may be time try outsourcing online for your company. You have several decisions to make right now to understand if you need to add a few more contractors or employees to your business. If you are willing to take some extra time to ensure more productivity and success for your company you will soon begin to see the benefits of outsourcing online freelancers for your company.
Do you have some specific questions you'd like to know about outsourcing online? For some, they can't see themselves running a business with the help of freelancers. For others, hiring freelancers has become a natural task. Whether you are one or the other, and you have a question about these processes, reach out to us — we're always happy to dive into your concerns!
Wade Harman is a content writing wizard with an M.A. in Cognitive Psychology. He shares social media psychology and other marketing tips online related to cognitive trigger response. He loves to fish and read comic books for fun, to get the creative juices flowing.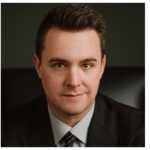 Wade is a content writing wizard with FreeeUp. He helps clients all over the world create actionable content which triggers emotion and sales for their customers. Wade is a husband and father of two boys and loves to eat pepperoni sandwiches and play the fiddle every day. Wade has been storytelling professionally for 5 years and prides himself in creating a personal story for you. If you would like Wade to produce content like this for your business, ask for him at FreeeUp, and we'll get you started!