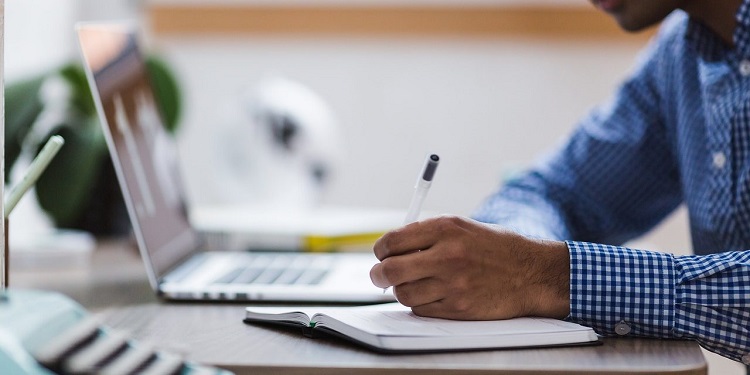 Can you really outsource tasks like marketing, website design, and customer service for your Amazon business? Here's how the right Amazon seller loan makes it possible.
Does it feel like you are on an uphill climb with your Amazon business? Handling all aspects of your business alone can be an isolating and overwhelming place to be. Sure, you would love to be able to hire out some of the tasks to others.
However, outsourcing seems like something only the top Amazon sellers can afford to do. Their businesses run like well-oiled machines, while you are frantically trying to stay on top of it all. Not exactly a fair competition!
What if there was a way to level the playing field so you could take advantage of the same tools and services the big Amazon sellers are using?
It may seem like a long-shot since, clearly, your working budget is a little bit different than a top seller's. The solution is an Amazon seller loan. The right financing enables you to afford the services that can help you to compete in the marketplace.
Keep reading to explore five tasks you can finally outsource when you have an Amazon seller loan.
#1: Marketing
Access sales and marketing professionals who are ready and able to handle any task your business needs. From boosting your SEO ranking to creating a powerful social media presence, there's a way to outsource these services to make your life easier and your Amazon business more successful.
Some of the expert-level services you can expect include:
An SEO specialist will enhance your written content and listings so they have the backlinks and keywords that will reach your target audience.
A sales assistant will research to find leads and then contact those leads to extend your reach. These are tasks you could do on your own; but when you can afford to outsource, it frees up your time to focus on other profitable tasks.
A social media assistant will develop your social media strategy as well as create and post relevant content to increase customer engagement.
An email marketing specialist will design an effective campaign to get more results from the e-mails you are sending to prospective and current customers.
#2: Website Design
How's your website design? You can be an excellent ecommerce business owner and still not have a clue about designing your website.
It's impossible to be a master of all trades, but what you can do is work with a freelance marketplace that can hook you up with a top-level website designer. Then you'll be able to get the professional upgrade your site needs to be effective. For example, make your site mobile-friendly and user-friendlier to increase conversions and boost brand trust.
#3: Order Fulfilment
Order fulfillment is a beast of a task for a busy Amazon seller. The more your business expands and grows, the more efficient your system for fulfilling orders must be. Imagine how much additional time you could have on your hands if you had a specialist handling the task for you.
As your budget stands, you likely haven't really considered outsourcing because: MONEY. However, the right Amazon seller loan changes everything. You'll be able to take advantage of:
Management of all orders—even if you use multiple online sales channels.
A professional who will keep tabs on new orders each day to ensure all orders are processed quickly and shipped out right away with tracking so customers know when to expect the shipment.
Fewer ordering and shipping problems; minimize mistakes to keep your customers satisfied with each and every order.
#4: Customer Service
Excelling in customer service for your Amazon business could be a full-time task. There are so many facets of keeping customers' satisfied and keeping your reputation high.
Once you have an Amazon seller credit line, you'll be able to invest in a someone who can meet all of your customer service needs. From phone calls and fast e-mail responses to live chats and the acquisition of positive customer reviews, you can have it all.
Once you know that professional freelancers have your back in the customer service department, you can focus on other essential tasks to grow your business.
#5: Inventory Management
Solid inventory management is one of the keys to a successful Amazon business. When you don't keep up with inventory control, things can take a nosedive quickly. If you are like most busy Amazon sellers, there's just too much on your plate to be as thorough as you need to be in this area.
By hiring out these tasks, you will have peace of mind knowing you have the right supply-demand balance to reap consistent profits.
Here's what you can expect when you use your Amazon loan to outsource inventory management:
Regular analysis of your inventory and a strategy to manage it well.
Management of drop ship relationships so you don't have to worry about going out of stock
Inventory specialists who understand the ins and outs of the Amazon program and know what it takes to keep you on the right track.
Make It Happen with an Amazon Seller Loan
Does the idea of outsourcing these essential tasks seem too good to be true? It isn't when you get the right Amazon financing. You'll no longer have to cut corners or just do the bare minimum to keep your head above water. Instead, you can afford to use a trusted freelance marketplace to meet your needs. Once you have specialists who have an intimate knowledge of each task working for you, your business will soar to new heights.
Now that you know you need the financing, where do you turn to find the best lending options to meet your unique needs as an Amazon seller? Look for these features:
A lending source that tailors its loans to Amazon sellers.
Long-term coverage and the lending flexibility you need for your budget and goals.
No hoops to jump through to gain approval or the high fees that are common with traditional bank loans.
Take Your Amazon Business to the Next Level
If you are weary of the uphill climb, an Amazon seller loan is the vehicle to get you where you want to be faster and with far less effort. Once you can afford to outsource some tasks, you'll see that you can make the most of each hour in the workday—without getting burned out before you've even hit your stride. Financing + outsourcing make it possible for you to set your business up for success, make things a little easier on yourself, and enjoy the ride a whole lot more.
Ricardo Pero, Chief Executive Officer of SellersFunding, received an MBA in Finance from Columbia University and has 20+ years of experience in Corporate Treasury and Wealth and Asset Management. As an investor and advisor to companies in the U.S. and Latin America, he enjoys helping start-up e-commerce businesses of all sizes to achieve success.