Gain Quick Access to Pre-Vetted Amazon Freelancers
FreeUp receives hundreds of freelancer applications each week, puts each through a unique interview process, then only accepts the top 1% into the network.
You simply create an account, request the worker you need, and you're introduced to a match within hours.
Popular Tasks to Outsource on Amazon through FreeeUp:
Amazon experts
Order fulfillment
Inventory management
Competitor research
Amazon PPC
Customer service
Listing products on Amazon
Product listing optimization
SEO for Amazon
Product sourcing
Repricing managers
Much much more!
How It Works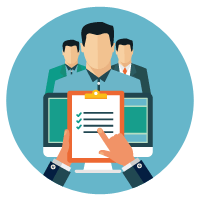 1. Request
Provide all of the details of the worker you are looking to hire. Skill, hours, schedule, etc.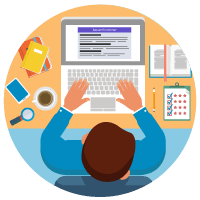 2. Hire
You are introduced to the best freelancer within the pre-vetted network.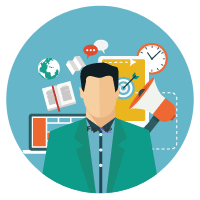 3. Manage
Start working with your new freelancer. Manage and pay the worker through the FreeUp platform.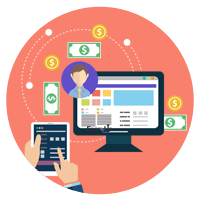 4. Low Turnover
Never take a step backwards. FreeUp replaces any workers that quit and pays applicable replacement costs.
Offer expires on DATE.
What Other Amazon Sellers Are Saying
Ben Cummings | Ecommerce Fast Track Coaching
"FreeUp has been great for my business. It has allowed me to focus my time on more pertinent things, focus on my strengths, and have other start helping me with this process. It is nice to have a pre-screened worker so it saves you the time and headache or making sure you have a top tier worker. I would highly recommend FreeUp's services to anyone looking to expand their business."
Luke Hilger | Rapid Crush & FreeUp User
"When it comes to finding your first, second, or tenth worker, FreeUp is the Go-To place. The process of finding someone who exactly fits your needs is so easy. I can highly recommend FreeUp to anyone."
Kevin Keller | Rapid Crush & FreeUp User
"In essence, this service is by far the best that I have used and I have no hesitation in giving this a rating of 5 stars and a highly recommended level of customer satisfaction. Nathan is readily available both on Skype or by email and I have absolute confidence that you will not be disappointed."
Paul Samuel | Rapid Crush & FreeUp User
"FreeUp has allowed me to find qualified VA's fast, without the hassle of setting up job postings and screening endless candidates. Whether I need someone for a quick job or a longer term project, FreeUp always finds me the most suitable candidate. Workers from FreeUp are always on the ball. They are fast, responsive, and helpful. "
Drew Waters | Rapid Crush & FreeUp User
Around the Clock FreeUp Support
FreeUp is hands on and with you every step of the way.
Set up a meeting today to speak with FreeUp's founder and CEO, Nathan Hirsch, before getting started.
After hiring, enjoy quick access to FreeUp support available around the clock to help with your hiring experiences.
In the rare case that a worker ever quits, FreeUp will replace them immediately and cover any replacements costs.