What is a Data Entry Job?
Get a Freelance Job with FreeUp Today!
Data entry specialist jobs require inputting data into computer systems for storage, processing, and analysis. This data can be in the form of text, numbers, images, or a variety of other formats. A data entry specialist may work in a variety of industries, including healthcare, finance, manufacturing, and retail.
Data entry is a critical function in many organizations, as it helps ensure that information is accurately inputted into computer systems.
How to Become a Data Entry Specialist
There is no formal training required to apply for data entry specialist jobs, but there are some skills that are necessary to be successful in this role. Above all, data entry specialists must be extremely detail oriented and have the ability to type quickly and accurately. They must also be able to maintain focus for long periods of time and have a good working knowledge of Microsoft Office and other common software applications.
Some data entry VAs may have previous office experience or may have completed a post-secondary administrative program. However, many companies are willing to train individuals with the right skillset. The best way to learn the specific data entry requirements of a role is to shadow or work closely with a current data entry specialist.
Once you have the necessary skills, you can search for data entry jobs on job boards or company websites. When applying for a role, be sure to highlight your attention to detail, fast typing speed, and familiarity with relevant software. With the right skills and a little bit of experience, you can become a successful data entry specialist
What Skills Do You Need to Become a Data Entry Specialist
In addition to being able to type quickly, data entry specialists must also have good attention to detail. They must be able to spot errors in the data they are inputting and be able to correct the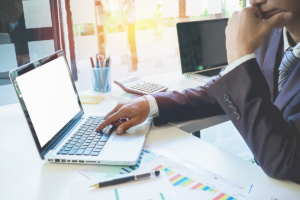 m. Data entry is often a repetitive task, so data entry specialists must be able to stay focused and not make mistakes.
Data entry specialists must also be able to follow instructions carefully. They might receive specific instructions on how to format data or what type of data to input into a database. If they do not follow instructions correctly, it could result in errors or incorrect data.
Data entry is an important job that requires accuracy and attention to detail. Data entry specialists must be able to use various programs and follow instructions carefully to perform their job properly.
What are the Tools for Data Entry?
There are various tools and programs available for data entry, depending on the type of data being entered and the application being used. For example, Microsoft Word has a built-in data entry form feature that can be used to enter data into a document. Similarly, Excel and Google Sheets also have a number of data entry features and functions, including the ability to create a data entry form.
There are also a number of specialized data entry applications and programs that can be used for specific tasks or projects. For instance, there are applications specifically designed for entering data into databases, as well as those that can be used for capturing data from paper documents and converting it into digital format. There are also a number of free and open source data entry programs that can be used for a variety of purposes.
How Much Does a Data Entry VA Make?
A data entry specialist typically earns a median wage of $15.42 per hour, or $32,170 per year. However, earnings can range from $10.41 per hour at the 25th percentile to $20.95 at the 75th percentile, meaning that half of all data entry specialists earn more than $15.42 per hour, and half earn less. The top earners in the field make $25.51 per hour, or $53,170 per year.
 Benefits of Working as a Data Entry Assistant
There are many benefits of becoming a FreeUp Data Entry Specialist. One of the main benefits is that you can work from home and set your own hours. This can be a great way to earn extra money or to make a full-time income.
Another benefit of becoming a data entry assistant is that you can choose who you want to work with. You can pick and choose your clients based on your own preferences. Working as a data entry specialist also gives you the chance to learn new things and hone your skills.
As you work with different clients, you will learn about different businesses and industries. This can be a great way to boost your resume and make yourself more marketable. Overall, becoming a freelance data entry specialist can be a great way to earn money, learn new things, and build your skillset. If you are considering this career path, be sure to research the different benefits and disadvantage
Read More