How is the top 1% selected?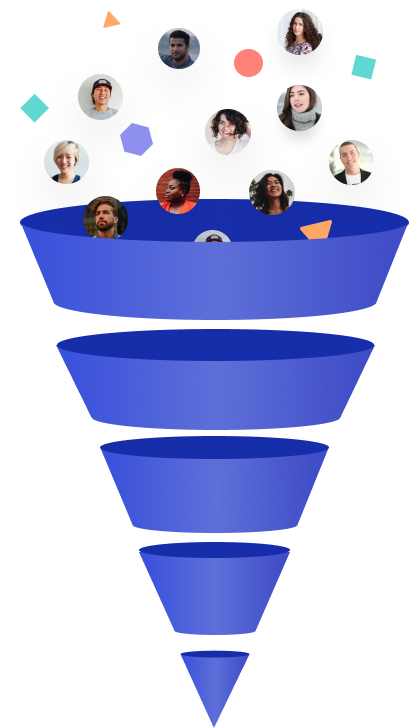 Step 1
Freelancer Application
All freelancers must submit a Freelancer Application to join the FreeUp marketplace. Each application gathers information about the freelancer's work history, skill sets, Internet speed reliability, past clients, and typing speed. Once submitted, the marketplace reviews and makes a decision based off of strict marketplace standards if they will be given a first interview.
Resume/CV & portfolio check
Internet speed test
Typing test
First, the marketplace discusses the freelancer's work history pinpointing the skill sets they have experience in. Freelancers are asked specific questions about their skills and are placed in real life scenarios to see how advanced their knowledge is.
Freelancers are also asked questions to make sure they are dedicated, ambitious, and hard-working professionals. Freelancers are asked about how they solve problems, work with clients, and uphold strong communication. Only the most qualified freelancers are allowed through the interview stage.
Vet specifically for:
Skills
Communication
Attitude
The final step is introducing freelancers to 15+ pages of the FreeUp Marketplace Freelancer Best Practices and Terms of Use. Each freelancer is required to read the best practices and Terms of Use then prove they understand the key practices to work professionally with clients through FreeUp.
Resume/CV & portfolio
Internet speed test
Typing test
If the freelancer makes it through the application, interview, and testing process, they are invited to provide information about their freelancing business. Once fully submitted, they are provided with a FreeUp account to start meeting clients.
Obtaining all freelancer details needed to create their FreeUp account
Step 5
Held to High Standards
Each accepted freelancer is encouraged to follow FreeUp best practices as they accept their first clients to ensure that all freelancers within the FreeUp network are providing an exceptional service to clients. Freelancers that are not following the marketplace Terms of Use will be re-evaluated and potentially removed from the network.
Regular reminders of:
FreeUp Marketplace Terms of Use
Best practices.