Frequently Asked Questions for Freelancers
Browse the most frequently asked questions from freelancers around the world to learn more about working through the FreeUp platform.
Trusted by
20,000+ businesses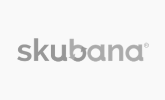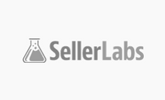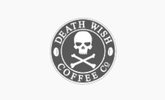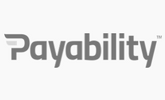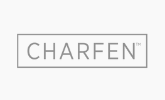 Getting Started
How does the FreeUp Marketplace help freelancers?
FreeUp.net is a marketplace where independent contractors can offer their services to clients and build their freelancing earnings. The FreeUp marketplace screens all freelancers prior to joining the network, but the business relationship is ultimately between the client and freelancer. Once accepted into the FreeUp network, freelancers can view projects posted by clients, apply, and quickly start working. FreeUp then acts as a payment processor for all payments from clients to freelancers and assists with any disputes regarding billing.
Why should I use the FreeUp Marketplace for freelancing? How is it different?
The FreeUp Marketplace is different from other online hiring platforms in that you go through a unique interview process before getting a FreeUp marketplace account. Once you are accepted into the network, you can view open projects from hundreds of clients on a daily basis. You express that you want to take the project, you chat with the client for 10-15 minutes, then you can be hired. The process of getting clients on FreeUp is super fast. FreeUp is a fast hiring platform so clients are limited to spending 10-15 minutes with you before making a hire. Current freelancers also love the platform because it is a community where you can meet and interact with other freelancers on a daily basis. Everyone is in online group chats on a daily basis where you can learn from others, ask questions, and continue to become a better freelancer.
Why do I have to apply to work with FreeUp?
All freelancers apply to offer their services through the FreeUp Marketplace because the platform is very strict on who is introduced to clients. It's important that all clients have an amazing online hiring experience and so only the top 1% of freelancers that apply are accepted to offer their services through the network.
Interview Process
How do I apply to be a freelancer?
To apply to offer your freelancer services on the FreeUp marketplace, you can start by filling out an application here: https://timeclock.freeeup.com/public/freelancer-application. Your application will be sent directly to Freelancer Success Team who will review and make a decision on if you will be moving on to the next stage of the recruitment process.
What happens after I submit my initial application?
After you have submitted your application, the Freelancer Success Team will review your information. You should know within the next couple business days if we're moving forward with your application. If you passed the initial screening process, you'll receive what we call our FreeUp Culture & Community course. You can also email Freelancers@FreeUp.net at any time to get an update on your application.
What is the FreeUp Communication and Community Course?
It's a short file that shares some of our values. This helps you know if FreeUp's a good fit for you before you take time out of your busy schedule to interview. There will be a few questions at the end of the course on what you've read. If you passed the course, you will receive an invitation to schedule an interview with one of our recruitment specialists.
Do I need to prepare anything for the interview?
The final round is the FreeUp interview. You do not have to prepare anything specifically for the interview. However, you should be ready to chat about your past work experience, your expertise within the skill set you are applying for, and the methods in which you communicate with your clients.
When will I know if I passed the interview?
Some decisions are made directly at the end of the Zoom interview. If a decision is not made then, you will be informed by email letting you know that you passed the final round together with instructions on setting up your FrreeUp Account.
Communication Best Practices
What are the Marketplace Communication Guidelines and Best Practices?
The FreeUp Marketplace Communication Best Practices and Terms of Use outlines our communication policies and best practices that the company's founders created when they first started the company. They are based off of the top reasons that business owners have poor experiences hiring online. The best practices help freelancers to navigate the process of working relationships with the clients that can hire them through the marketplace. All freelancers are asked to study the marketplace Terms of Use and best practices. Not following these guidelines can result in your suspension or even removal from The FreeUp Marketplace.
Why does FreeUp care so much about communication?
The FreeUp Marketplace cares so much about communication because it is the number one reason that business owners have poor experiences when hiring and working with freelancers online. The company's founders went through years of hiring online freelancers to discover the absolute best practices for communicating and working with remote teams. They realized the importance of communication and wanted to make sure that it was a foundation of the FreeUp network.
Landing New Clients
How do I land new projects once into the network?
Once into the network, you will receive a FreeUp account where you can log in and view all open projects at any given time. You will also be added to the FreeUp Slack Channel where new projects are posted throughout the day. If the project makes sense for your skill set, you can apply and you will be introduced to the client. The marketplace team may also refer you to a particular project if they think the scope of the project makes sense for your skill set and experience. It is then up to you and the client to decide on working together.
How do I communicate with my clients?
It is up to you and your client to decide how you want to communicate together. Most clients communicate with freelancers through Skype, email, phone, text, Viber, WhatsApp, or Slack. When you get hired by a client, you should ask the client how they prefer to communicate so that you can take note of it. This is an easy way to make your clients happy!
Does FreeUp allow agencies into the network?
FreeUp does work with agencies as well as individual freelancers. FreeUp has seen the most success with smaller, independently owned agencies where the owner is still involved in the work. FreeUp has not seen as positive of results when working with a sales rep from a larger agency. We recommend that the owner of the agency be the only one offering their services through the marketplace for the first few months so that they can get used to FreeUp before adding in other freelancers. This is a great trial period where FreeUp can see if the agency can follow FreeUp's Terms of Use. As an agency, the owner is ultimately responsible for all communication with clients and work being completed. There is no tolerance for blaming other people in the agency to avoid issues.
Getting Paid
Are there any fees associated with offering my services through the FreeUp marketplace?
There are no sign up or monthly fees to finding work through the FreeUp marketplace. You choose the hourly rate you want to bill a client. This is called the freelancer's rate. The amount we charge the client is the client's rate. The difference between the client rate and freelancer rate is 20% with a $2.00 minimum. FreeUp does not cover transaction or conversion fees when paying freelancers, but it does everything in its power to minimize them as much as possible.
How do I get paid for the work I log with clients?
You are paid every week for the hours that you billed the previous billing period on a 1 week delay. You have the option of being paid through Payoneer or PayPal. When you are set up with your FreeUp account, you will learn how to set up your payment method. As you work for clients each day, you will record the hours that you've worked with them. If there is ever an issue with your weekly pay, you can contact Accounting@FreeUp.net and they will work with you to get it resolved immediately.
Do I get to set my hourly rate?
Yes, you are able to set your hourly rate when you initially get set up in the FreeUp network. You have the ability to reject projects if they are not in your desired rate range. All pricing is between you and the client as you get introduced for potential projects. We do ask that you don't change rates on clients or drop them for a higher paying client once you accepted a project at a certain rate.
FreeUp Software
How do I log time and bill hours to my clients?
Once you log into your FreeUp account, you will see a button titled "Start Clock" where you can log time to clients that have hired you through the FreeUp Marketplace. When you are finished with your work on the project,, you will click the "Stop Clock" to stop logging time. You can then leave a comment outlining what you were able to achieve. The hours will be stored in your account as well as the client's account for the billing period. Your clients will be billed on every Thursday for the hours you logged in that billing period. You can also use this tutorial video to learn more:
How do I track the hours I've billed to my clients?
To view the total hours that you've billed to your clients in a given billing period or for all time, click on the Clients tab in your FreeUp freelancer account. This will present you with a full list of the clients that have hired you through FreeUp. On this page, you will also be able to see the total number of hours that you've billed to the clients corresponding to the dates that you were clocked in. To view the total hours that you've logged each billing period, click on the "Timecard" button and you will be able to filter by the billing period.