FreeUp Marketplace Reviews
FreeUp helps thousands of businesses grow with freelance talent all over the world. We're focused on finding clients the best possible freelancer for their projects.
Trusted by
20,000+ businesses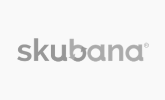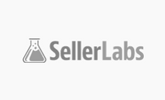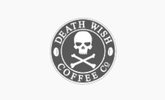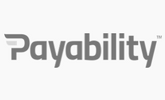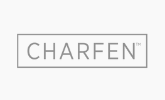 Client Testimonials
Alex Charfen | Founder and CEO of Charfen
Alex Charfen has had frustrations hiring people online over the years as he has built his companies. Working with FreeeUp, he's been impressed by the amount of vetting that is performed before he is even introduced to anyone. He's been able to hire a handful of VAs from FreeUp to further systemize his business.
Kyle Lasota | Owner of KyleGotCamera
Kyle was new to outsourcing and hiring remote as he first heard about FreeUp. What caught his attention was the hands-on experience he received talking with Nathan and the smooth process to get started. His worries were quickly resolved after talking to FreeUp and he quickly started hiring to scale his business.
Luis Muniz | Marketing Entrepreneur
Luis and his business partner struggled to find and work with remote talent before FreeUp. They were spending too much time and money trying to make it work. Enter FreeUp and they were able to meet qualified content quickly that has allowed them to scale their business faster.
Baby Bath Water Institute Entrepreneurs
Dylan Jacob and Eric Dahl have been using FreeUp for years and can't imagine using any other freelance service. Dylan has used FreeUp to successfully outsource his eCommerce customer service and Eric has been able to pass bookkeeping off his plate with the help of FreeUp.
Jim Bunch | The Ultimate Life Entrepreneur
Jim Bunch is an experienced serial entrepreneur that has sold millions online. He learned about FreeeUp, tested out the freelancers, then became a huge proponent of the network to the entrepreneurs he coaches.
Tonya Dawn Recla | Co-founder of the Clear Directory
Tonya runs the Clear Directory which vets businesses for quality. When Tonya heard about FreeUp vetting freelancers, she was immediately hooked. Tonya regularly hires from FreeUp to help in growing her own company.
Josh Munoz | CEO of Grow Now Social Media
Josh Munoz owns and operates his own social media agency. FreeUp helps Josh connect to top social media and marketing talent without having to spend hours searching for qualified talent. He no longer has to worry about vetting on his own.
Keith Leon | Best Selling Author
FreeUp helps Keith keep all of his ventures under control so he can focus on where he adds the most value. As a best selling author and the owner of a publishing company, time can quickly slip away. FreeUp helps Keith keep it all under control.
Damian Coughlan | Internet Entrepreneur
Damian Coughlan was wasting time searching for freelance talent on other marketplaces. After learning about FreeeUp, he quickly tapped into the top talent on the marketplace and grew his eCommerce business to over $500,000 in revenue.
Get Started Today!
No startup fees. No minimums. Top ratings from hundreds of businesses.