How a Facebook Ads Expert Can Help Your Business
Finding a Facebook ads expert for your business can be critical once you're ready to scale your growth. After gaining initial traction and starting the growth process, Facebook ads becomes a viable option for reaching more potential customers and keeping them in the loop with what your company is up to.
With the growing popularity of Facebook ads, there are now thousands of Facebook ads experts around the world offering their services to small, medium, and large sized businesses. Some Facebook ads experts even are running their own digital agencies with a team of Facebook ads experts. Regardless of the size and budget of your business, you have options that can cater to your needs.
As you get started with a Facebook ads expert, it's important to know what their capabilities are. When hiring through the FreeUp marketplace, you'll be able to find Facebook ads experts that are experienced and competent in the areas below. Give them a browse and make sure you know exactly what you're looking for.
Why should you choose FreeUp?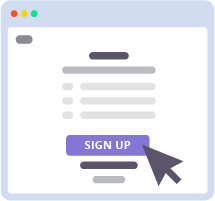 1. Access to the top 1%
We recruit, vet, and interview thousands of hundreds of Facebook ads experts every month for their experience and communication methods. We then only allow the top 1% of applicants into the marketplace. You gain immediate access to all of them when you create an account. No sign up fees and no minimums.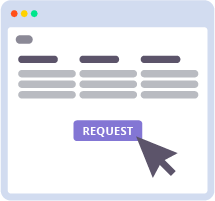 2. The no turnover guarantee
We know how frustrating turnover can be. That's why we have the FreeUp No Turnover Guarantee. In the rare case that you hire a Facebook ads expert and they then have to leave for whatever reason, we will replace them immediately and cover any replacement costs that you incur.
3. 24/7 client support
Outstanding client support is a core pillar of how FreeUp operates. From the time you create your account all the way through the hiring process, we have a team of dedicated assistants ready to answer your questions, address issues, and make sure your hiring experience is stellar. You can even speak directly with our CEO and CMO if you'd like to.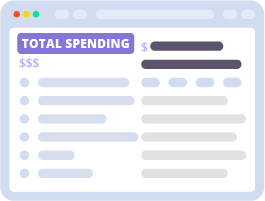 4. Secure billing
FreeUp billing periods run from Wednesday through Tuesday of each week. You can review all hours billed by the Facebook ads expert in your FreeUp account and get in touch with us if anything looks off. Each Thursday, you'll be billed using a credit card or bank account that you can set up on your account. The freelancer will then be paid the following week for their work.
Businesses Are Loving FreeeUp
Alex Charfen | Founder and CEO of Charfen
Damien Coughlan, eCommerce expert
"I did not have a good experience with virtual assistants until I found FreeUp. Now I don't even need to think about it - I have work that needs to be done, and it gets done. Highly recommended!"
Will Mitchell, Owner
"Nathan is super responsive. I never go 5 minutes without a personal response to any issues I have had. Top shelf virtual assistants make using this service a no brainer. Really happy since committing to use FreeUp."
David Liu, Owner