FreeUp for Business Coaches and Consultants
FreeUp provides business coaches and consultants with a reliable platform to quickly hire freelancers for growing their practice. On top of that, FreeUp becomes a reputable partner that coaches can refer their community to and get paid for.
FreeUp works with business coaches and consultants, life coaches, eCommerce coaches, startup coaches, and many others.
Do You Wish You Could Grow Your Coaching Business Faster?
Being a business coach requires a significant amount of operations outside of the time spent mentoring and consulting with your clients.
As a business coach, it's important that you focus on where you add most value to the business and stray away from the mundane day-to-day organizational tasks.
With top talent at your fingertips, you can hire for the organizational and marketing tasks to keep clients happy while you focus on making the biggest impact through your coaching programs.
Here's How FreeUp Makes It Easy For You As a Business Coach
Instead of scrambling to post a project that you need completed, sifting through 10-20 applicants, interviewing 2-5, and hoping to make the best selection, you can be introduced to an experienced and pre-vetted freelancer within 24 hours.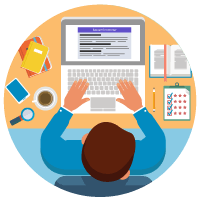 Only the Top 1% of Applicants Accepted
FreeUp receives hundreds of freelancer applications each week, puts each applicant through an interview and vetting process, then only accepts the top 1% of applicants into the network. As a business coach, you know you are getting top talent when hiring through FreeUp.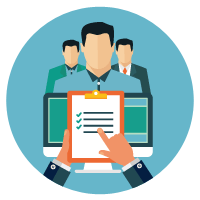 Immediate Access to Top Talent
Once you've created a FreeUp account, you gain immediate access to the hundreds of pre-vetted freelancers in the FreeUp network. From $5 to $50 per hour, you can hire a variety of freelancers to help with basic tasks all the way up to top level experts.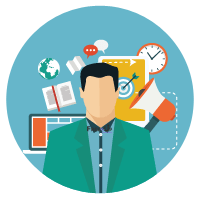 Introduction Within 24 Hours
In your FreeUp account, you submit a Worker Request that outlines exactly who you're looking for. I.e. social media manager, $10 to $30 budget, US based, excellent English skills, etc. Once submitted, you will be introduced to a match from the network within 24 hours. You can chat with them then decide to hire or send us feedback on why they weren't a good fit.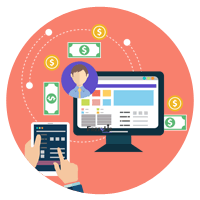 All Billing and Hours Tracking Handled
After hiring a freelancer for your coaching business, they are added to your FreeUp account so you can view all hours that they bill. On each Thursday, you are billed through the payment method that you set up for the hours billed by the freelancers in the past week. It's simple and streamlined.
Start Hiring for Your Coaching or Consulting Business
Business Coaches Are Loving FreeeUp
Jim Bunch | Founder of The Ultimate Game of Life
Ben Cummings | Owner of eCommerce Fast Track Coaching
"I have been SUPER thankful for the quality of staff that I have been able to get through FreeeUp! Affordable, fast and dependable. It doesn't get any better than that."
Rachel Miller | Business Coach
"I've worked with several of the freelancers on FreeUp and am very impressed. I was never able to get consistent web development and analytics services by hiring on my own, and was always worried I was hiring someone I couldn't trust. Nathan and his team are customer oriented and have delivered freelancers that go above and beyond. Thanks guys!"
Carey Gjokaj | Owner of Lifehack Bootcamp Owner
Coaches Hiring With FreeeUp