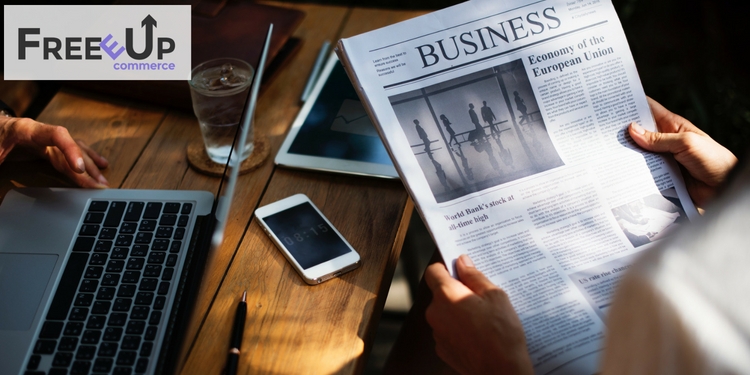 Freelance is the way of the future for human resources. The emergence of online freelancing in the Philippines has given professionals more freedom and opportunities to make a living from the other side of the world. Filipino entrepreneurs recognize how freelancing impacts the economy. There has been an evident shift in how professionals work and how businesses think about how outsourcing offers flexibility. Years from now, we will see a thriving market that caters to a new sector of the country's workforce.
The Freelance Trend
It's not easy to leave an office position with security of tenure for freelance gigs. Yet, like me, everybody loves the idea of having control over when and where they want to work. When making big decisions such as changing a career model, you have to weigh your options. There must be something valuable in working as a freelancer, especially for Philippine-based professionals.
Work Flexibility
Nobody wants to work all the time. Certainly, none of us wants to spend our entire adult life working. That's why we have retirement! But as we prepare for it, we aim to earn as much money as possible by working at least 8 hours a day, every day. We tend to forget how valuable time is.
Freelancing allows you to take control over how you work. It is similar to running your own business where you choose when to work, what to work on, and how to do it.  Clients understand that Philippine-based freelancers have a different time zone so most of them do not expect these freelancers to work during their hours. Instead, you agree on a certain number of hours per week and set deadlines for submissions. Clients also don;t usually mind if you're working from an island in Boracay as long as you are able to communicate with them as needed. Freelancing is output-based and quality is valued over cost.
Higher Income
The Philippines is a developing country and professionals based here have different rates as compared to those working in advanced countries like the US. This is the very reason international businesses want to outsource tasks to Philippine-based freelancers. However, the freelance culture recognizes the worth of your skills, experience, and quality of work. Clients are more than willing to pay a good amount worthy of your talent and performance.
Studies show that freelancers who find work through freelance platforms like FreeeUp have a higher chance of earning more than what they could expect in the corporate setting. These networks are trusted by clients where they expect to find top talent. Clients are billed from the onset of the engagement, which includes onboarding hours. Through websites like FreeeUp, no effort is wasted. This gives freelancers great opportunity to get paid right and earn more.
Of course, freelancers based in the Philippines earn in US dollars. Foreign currency, when exchanged to our own, transcribes to a higher income. It doesn't only benefit you but the country's economy as well.
Career Development
When we apply for work, we highlight the skill set that we excel in. As we gain experience throughout our careers, we also acquire new skills that can be added to our resumes. In the corporate world, you work and develop your career for the position you were hired for. In the freelance economy, you have a variety of career paths to pursue.
If you studied accounting and finance but you also have a way with words, then you can write your own blog and build your reputation as a finance expert.

You were hired as a virtual assistant who does admin tasks but eventually, you developed a skill in project management that you can market.

You are a creative entrepreneur with multiple skills in design, photography, and videography. You can find projects for each of your skills and hone them together as you build an agency, work on an eCommerce business, and/or simply freelance.
The Growing Gig Economy
To a corporate worker stuck in a routine situation at the office for 8 hours a day, the possibility of working from home and at their own hours would seem like a far-fetched dream. However, technological advancements taught people to adapt and become tech-savvy. We are constantly finding ways to make our lives easier, and that includes our work lifestyle. Hence, the concept of telecommuting and co-working spaces emerged. With the rise of freelancing globally, Filipino professionals are now looking to build their careers independently.
The Philippine freelance market is quickly gaining momentum as more and more Filipinos choose to do freelancing. People are always attracted to becoming their own boss and having flexible working hours. Corporations in the country are slowly giving in to the demands of the market and have opened their doors to outsourcing and telecommuting. They are taking advantage of the benefits and cost-efficiency of a versatile workforce.
The expression 'gig economy' surfaced in recent years as a term to describe the kind of work freelancers do. In the gig economy, people engage in short-term contracts allowing them to take several projects at a time. More 'gigs' mean more income. It is a totally different set-up from the typical 9-5 office work which most people want to leave. The Philippines seems like an ideal setting for this kind of economy to flourish.
An Established Outsourcing Industry
The main revenue source of the Philippines is it's thriving IT-BPO industry. The Business Process Outsourcing sector covers up to 15% of the global market share. Companies from all over the world outsource their major business processes to the Philippines to save operational costs. They get the same skills from a Filipino but they pay less than for someone from their own country. A significant fraction (we are talking 1 million) of the Philippine's labor force is working in this industry.
If big companies are open to paying less while getting more, small business owners and entrepreneurs can also make use of the benefits of outsourcing to freelancers whom they can work with remotely. Taking mundane but equally important tasks such as data entry, customer service, order fulfillment, etc. off their plates and entrusting them to a skilled freelancer works to their advantage.
The Philippines stands out as an outsourcing choice for international businesses. The labor force of the country is composed of professionals with a wide range of skills. Some of the most common remote projects available for Philippine-based freelancers are:
Data Entry

Web Design

Graphic Design

Content Writing

Bookkeeping

Digital Marketing

Virtual Assistance

Customer Service
Availability of Digital Tools
Filipinos are no strangers to social media, online stores, websites, blogs, and everything that the internet can offer. The advancement of technological tools facilitates the freelancing trend in the country. It allows freelancers to communicate with clients via video and voice conference software on computers and mobile phones. Aside from work tools, Philippine-based freelancers also have access to different billing and payment options. PayPal and Payoneer, for example, partner with major Philippine banks, making it convenient for freelancers to receive their converted pay.
Based on a study conducted by PayPal, one of the leading payment solutions for freelancers worldwide, 1 out of 5 people will be freelancing by the year 2020. In a recent survey done by Global Freelancer Insights Reports – Philippines, the freelance economy is expected to grow and 86% of freelancers anticipate work opportunities to increase this year. Also, 100% of the businesses who hire freelancers from the Philippines pay in foreign currency. This translates to a higher income for Filipino freelancers.
In the recent Philippine Impact Sourcing Conference or PISCON 2018, DICT Undersecretary Mon Ibrahim quoted over 1.5 million online freelancers in the Philippines. If each of us earns at least PHP 5,000 (approx USD 95) a month, this contributes to billions circulating in the Philippine economy from freelance work. The revenue alone proves how much freelancing impacts economy in the country.
Businesses will continue to strive to be more efficient in acquiring expertise from across the globe. Over time, more of the working population in the country will be actively involved in the freelance market. Business owners, freelancers, and the Philippine economy will all benefit from this booming environment without the constraints of a rigid structure of the corporate world.
Ditching The Corporate World
Given the degree of freedom that freelancing gives, freelancers are able to spend more time on the most important aspects of their lives. In the competitive corporate world of the Philippines where you work at least 8 hours with limited vacation leave and often below-average pay, you miss a lot of opportunities. You drop the chance to:
Work less but earn more.

Spend less time commuting to and from the office and spend more time with your family.

Stop doing overtime to gain security in terms of position and finances and start that first yoga class for your health and well-being.
Hundreds of Filipino success stories have unfolded from taking a shot at freelancing. You can read a few of them right here on the FreeeUp blog. The difference between working in an office setting versus remotely and independently is significant enough to leave the corporate life.
When freelancing, you get to do the things you love – and you get the chance to continue loving your work. You will get to earn more while contributing to the country's economy. Join FreeeUp, one of the leading freelance platforms in the industry and work with top clients. Find that balance that will lead you to a long and happy life.
Visit the FreeeUp Facebook page and hit like!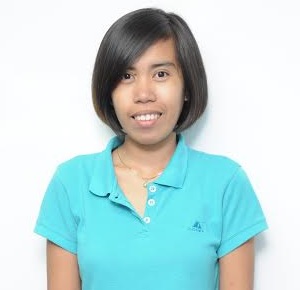 Lailah Paredes is an engineering student, creative entrepreneur, and a self-confessed island girl. As a travel junkie, she loves experiencing different cultures and sharing them through her writing. Read about her travels across the beautiful islands of the Philippines at her blog laieatsandtravels.tumblr.com.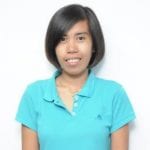 Lailah Paredes is an engineering student, creative entrepreneur, and a self-confessed island girl. As a travel junkie, she loves experiencing different cultures and sharing them through her writing. Read about her travels across the beautiful islands of the Philippines at her blog.