Find The Top eCommerce Freelancers, Consultants, & Experts To Grow Your Business
FreeUp was originally built to service eCommerce business owners selling on Amazon, eBay, Shopify, and other platforms. There wasn't a platform where eCommerce businesses could hire experienced eCommerce freelancers and FreeUp was ready to fill that void.
To date, FreeUp has helped hundreds of eCommerce businesses and entrepreneurs to hire the right eCommerce freelancers to grow their selling online.
Do You Want More Time To Focus on Growth In Your eCommerce Business?
There's a laundry list of tasks that go into running an eCommerce store. Finding new products to sell, answering custom inquiries, optimizing your SEO for organic sales, and so much more.
As an eCommerce business owner, you need to value your time and focus on where you add the most value to the growth of the business.
Getting stuck in the operations will hurt both the growth of your eCommerce business and your personal well being.
Here's How FreeUp Makes It Easy For You
Instead of posting an eCommerce project that you need filled, sifting through 10-20 applicants, interviewing 2-5, and hoping to make the best selection, you can be introduced to an experienced and pre-vetted freelancer within 24 hours.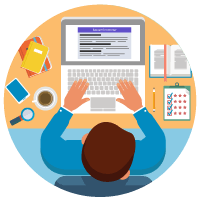 Only the Top 1% of Applicants Accepted
FreeUp receives hundreds of freelancer applications each week, puts each applicant through an interview and vetting process, then only accepts the top 1% of applicants into the network. As a business owner, you know you are getting top talent when hiring through FreeUp.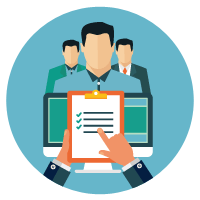 Immediate Access to Top Talent
Once you've created a FreeUp account, you gain immediate access to the hundreds of pre-vetted freelancers in the FreeUp network. From $5 to $50 per hour, you can hire eCommerce freelancers to help with basic tasks all the way up to top level consultants.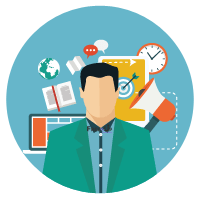 Introduction Within 24 Hours
In your FreeUp account, you submit a Worker Request that outlines exactly who you're looking for. I.e. eCommerce expert, $10 to $20 budget, non-US based, Amazon knowledge, etc. Once submitted, you will be introduced to a match from the network within 24 hours. You can chat with them then decide to hire or send us feedback on why they weren't a good fit.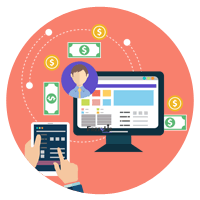 All Billing and Hours Tracking Handled
After hiring an eCommerce freelancer, they are linked to your FreeUp account so you can view all hours that they bill. On each Thursday, you'll be billed through the payment method that you set up for the hours billed by the freelancers in the past week. It's simple and streamlined.
Start Hiring for eCommerce Tasks
For Amazon, eBay, and Marketplace Sellers
For Shopify, BigCommerce, WooCommerce, and Online Store Sellers
eCommerce Businesses Are Loving FreeeUp
Baby Bath Water Institute Entrepreneurs
Damien Coughlan | Owner of DamienCoughlan.com
"FreeUp has helped me set up my Amazon accounts and made sure that all of my Amazon accounts were accurate. They also helped me with my Amazon ads campaigns. They make sure the client is fully aware throughout the whole process and they are amazing to work with!"
CSJ Sports | Amazon Seller
"FreeUp is hands down the best marketplace for hiring remote workers I have ever worked with. When I need a worker, instead of taking a week or more with other companies, I just let them know exactly what I need in plain English, and they usually have someone who can help me within minutes. Some of my best workers have come from this marketplace."
Shawn Mayo | Founder of ShawnMayo.com
"I have been using Freeeup for a few months to establish my company's Amazon store. They are responsible, incredibly easy to work with, truly take a lot off my plate, and consistently deliver great results with clearly skilled freelancers. I'm thrilled by the results and will continue to use them going forward."
Emma Wallace | Amazon Store Owner
"FreeUp is awesome! What a great idea to have a marketplace screen and only hire the best in different fields. I've used several to get my products on Amazon, recreate my PowerPoint, design a new logo, and update my website. Saves me so much time instead of reviewing all of the different freelancers myself. The FreeUp team is quick to respond and helpful when I need a project done right away."
Pam Goodwin | CEO of Goodwin Commercial
eCommerce Companies Hiring With FreeeUp