As a business owner, you already understand the importance of hiring a project manager. Maybe you have a hard time letting go of certain responsibilities? Perhaps you would rather do the trivial tasks than take on larger roles for your business?
Nah, you know you need someone else who can help you to prepare your organization for growth. Having a project manager to oversee all of these responsibilities is what you need for your business.
This person's role is designed to take the heavy load off your shoulders. The project manager will help you level up by taking on the day to day responsibilities. This will allow you to create more opportunities for growth. The project manager is a very important role because they free up your valuable time.
Sounds like a pretty basic hire right? In fact, this person is entirely the opposite. Hiring a project manager allows you to open up more doors of opportunity and collaboration. You would miss these opportunities if you were otherwise occupied. All those other tasks that you normally do every day keep you from moving forward.
A project manager is valuable for your business. You can make the role even more valuable by knowing certain successful ways to bring them on board. I want to share five of these ways with you today. You can use them to make sure that you, the new project manager, and all other workers are up to speed with your process.
#1 – Have a Pre-Start Day
You want to get the project manager fully on board with other workers. In order to do this, you must ease them into the role. Get them used to the day to day procedures by having a pre-start day.
Information Review
Send the new manager useful information before they come into work. This includes things like a welcome pack and newsletters, and videos that they can learn from. This is the best way to allow them to familiarize themselves with the inner workings of your business. If you don't yet have a welcome pack, considering hiring a project manager is a good time to put one together.
The manager will be in charge of keeping workers organized. They need to get to know the ins and outs as well as you do.
Onboarding Schedule
You might have a specific onboarding process that you would like the manager to go through. Let them view the documentation beforehand to highlight any skills gaps. This will help you prepare for any needed onboarding when the time comes. It will also allow the both of you to adjust for the gaps in the upcoming onboarding schedule. This is the best way to be more productive when they begin actual work.
Meet and Greet
It's a good idea to set the stage by having an informal event with all the workers. Maybe you'd like to have a pizza party at the office. If you have hired remote workers, have them all join an informal discussion over VoIP. This way, everyone can be properly introduced. Informal settings like these allow both parties to relax. When they have fun, they can get to know each other on a more personal level. It's important to create scenarios like this for both parties. They should be able to build a good rapport. You should also be able to determine how they fit together in your company.
Preparation
Prepare for the manager's first day by getting with workers. Remind them that the new manager will be coming in on a certain day. Make sure they know to say "hello" and be warm and welcoming. This will ensure the new manager feels at ease. It isn't easy coming into a managerial role from outside the company. Workers possibly have a lot of responsibilities going on throughout the day. This gentle reminder to be consciously open will make the new worker feel more at home. This way, the manager will feel confident in taking on the new role.
In a sense, you want everything to be set before the new project manager comes to work on the planned day. Everyone has had first day work jitters. Most of it comes from not knowing what might be happening. There is also the stress of meeting new people. Remedy that by rolling out the welcome wagon. Make it as painless as possible.
#2 – Introduction to Workers
Once the induction day comes, make sure the project manager is set with an overview of your company. Include your mission, vision, values, and corporate culture as well in all of this. Also give them a heads up on the whole department and the workers that they will be working with on a daily basis.
It is here where you will gather the workers and clarify the manager's role in your company. You should also use this time to reinforce what you expect of all of them on a daily basis. People want to be needed. In addition, their expertise is why you have chosen them for this role. Don't downplay this attribute. In fact, make a big deal of it. It relates to productivity and how comfortable they feel when they begin their first day.
Welcome Them
Another great way to introduce them to the workers is to send a company-wide email. This should go out on the first official day, welcoming the new project manager into the fold. You have already solidified their role to them personally. Now you're going to solidify their role to the rest of the wrokers. Emphasize how they are going to make a great addition.
Better still, have one of the best workers be a 'tour guide' for the new project manager. Allow them to stroll around and get to know all the workers. Have them show the new manager where to find all the tools and resources that they might need. If you are dealing with virtual workers, have the worker set up group chats or video calls. This will help them to walk the project manager through the system. This becomes a social experiment you can take advantage of. The entire workforce can be included to make the new manager feel at home.
3# – Give Them Clear Instructions
One of the downfalls of many new businesses hiring a project manager is expectations. Business owners often do not express their vision and what they really expect. Expectations that are in line with the company vision should be clearly communicated. The ideal time to do this is during the interview phase. Then, reinforce your expectations during the integration phase.
The new project manager is now set in place. Make sure they fully understand what is involved in the role that you would like them to play in your company. It's important to create goals and ask them to realize these goals each week.
Small to Big
Your larger vision is a good thing to express. However, the small goals are the best for getting the new manager started within your company. Allowing them to achieve smaller goals will make them feel more productive. Small goals are achieved more easily. As they get into the flow of things, you can start challenging them with the big picture goals.
Let the project manager go over any and all documents. These may include mission statements and SOPs that you have collected. Reading these helps the manager to grasp the same vision as you have been owning all these years. When everyone pulls together, everyone is happy and productive.
#4 – Create Influence with Other Workers
Right away, other workers need to know the project manager is the one calling the shots. The last thing you want is to find a mutiny on your hands – especially after going through the whole process of hiring a project manager and integrating them into your company.
Assert a sense of influence over other workers and hand this power over to the manager. Workers need to understand this person is the one to whom they are responsible. It makes a huge difference. Introduce the new manager as the best person for the task at hand on pre-day. This helps to pave the way for full cooperation. When you properly endorse the project manager,  workers will show them the proper respect. Tasks can get scheduled out without delay, deadlines will be met without complaint, and so on.
Influence also works in a positive way. Allow  workers to realize this person is also the person they can come to when they have problems or need help. They are the overseer of your domain and you give them full authority to make the hard decisions. The rapport that you have allowed them to build during your pre-day will help a great deal in this area.
#5 – Allow the integration to take place organically
Once the new project manager has been set in place, step back and let them work together. One of the reasons you hired this person is because you don't have the time to micro-manage. The project manager's responsibility is to handle all of this.
Introductions have been made and everyone has gotten to know each other. Step away from the scenario and allow the flow to happen organically. Two things will happen naturally if you have successfully completed the above steps. Workers will be ready to accept their new manager and will respect the work flow you set in place. There's no need to chew on your fingernails and hope for the best.
It will happen.
All that is left for you to do now is to worry about the bigger picture of your business. Allow the new project manager to take control of the situation on the home front.
In Conclusion
There are many reasons why you should seriously consider hiring a project manager. I'm sure you have already thought of at least five reasons while you've been reading this article.
Let go and allow someone else to hold the reins of responsibility. Your company cannot grow the way you really want it to grow if you don't take some things off your plate. Until you realize there are other people out there whose working standards are just as high as yours, you will never be able to enjoy the kind of project manager who is perfect for your company.
The kind of workers you have determines the kind of project manager you need. Make sure that you know the workers before hiring a project manager. The manager needs to be well-versed in everything you want them to be.
Characteristics as trivial as these are important to create the right amount of organic flow. You need to encourage this so workers can jive and generate the right amount of productivity. There's a perfect person out there who will adjust well to your business. All you need to do is start searching for the best project manager who suits your needs.
Wade Harman is a content writing wizard with an M.A. in Cognitive Psychology. He share social media psychology and other marketing tips online related to cognitive trigger response. He loves to fish and read comic books for fun, to get the creative juices flowing.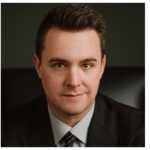 Wade is a content writing wizard with FreeeUp. He helps clients all over the world create actionable content which triggers emotion and sales for their customers. Wade is a husband and father of two boys and loves to eat pepperoni sandwiches and play the fiddle every day. Wade has been storytelling professionally for 5 years and prides himself in creating a personal story for you. If you would like Wade to produce content like this for your business, ask for him at FreeeUp, and we'll get you started!