Ecommerce entrepreneurs can use the help of a Shopify consultant when launching a new e-store, using the highly popular app.
Though Shopify makes things easy to set up and get going, there's a million and one things to do as an entrepreneur. The help of a Shopify consultant could make life easier and help you actually get your store up and running while you take care of the things that you're good at and prefer to do.
This article presents a refreshing and logical list of 17+ tasks a Shopify consultant can take off of your plate, and perhaps get it done better than you could.
(1) Start and set up your account
A good Shopify consultant can help starting at point A – setting up your account. Simply provide them with the details you wish to present to your future store visitors and customers, as well as Shopify. This information includes the e-mail address for your contact us page, the phone number where you wish to receive phone calls, your business address if you have one, and the like.
(2) Set up payments
The next thing that needs to happen is setting up payments so that you can receive money when customers make purchases. You will simply need to provide the details of where you want money sent and how you would like to be notified when a sale occurs.
(3) Create a custom domain
One of the tedious tasks that some entrepreneurs may not like to do or have a tough time doing is registering their domain name. If you don't do things correctly you can make critical errors that are tough to fix. A good Shopify consultant can help ensure your domain gets registered correctly and pointed to your new store. They may consult with you to determine not only what domain name you want but which hosting company you'd like to use, and other details. They can also make recommendations on what the best choices are.
(4) Source products
Finding products to sell takes time. After all, you are going to be married to these products for a long time, so you want to make sure that you're selling something that you stand behind and that makes you a good profit. You have to look at the company you're buying from, the products they make, the quality of their products, the cost of their products, the customer service level of the manufacturer, and many other factors. Depending on the industry you're in, this may or may not be an easy task. That's why a good Shopify consultant can be helpful. They can remove this time-draining task from your list and produce several options to you after doing the research for you.
(5) Manage supplier relationships
After you settle on a product Line and suppliers you feel 100% confident about, this Shopify consultant you work with can also help by managing the supplier relationships. They can take care of things that include placing orders for inventory, getting product artwork, MSDS sheets, product descriptions and other things you will need to in order to display your products in your store and provide adequate information that prospects can use to make a buying decision.
(6) List products on Shopify
Once you have all the details from the manufacturer, a Shopify consultant can begin creating optimized listing copy and loading the product images onto your Shopify store. This, as many of these tasks are, can be time intensive. It also requires special skills. Passing this off to an expert can be very helpful as you launch your store.
(7) Implement a theme from Shopify store
While you may have a vision for the growth of your business and the market you serve, perhaps choosing the best theme for your store isn't your cup of tea. Many entrepreneurs tend to be big picture thinkers – and choosing a theme is like doing functional interior decoration. If that's not you, no sweat. A professional Shopify consultant can help by choosing and loading the right theme onto your store.
(8) Customize the UI of your store
Back in the day, I used pen and paper to create mockups of how I wanted a website to look. Today, Shopify has UI kits that allow you to create mockups of your store including all the creative elements that may be swirling around in your imagination. You provide some guidance to the Shopify consultant you're working with, and they can create a more realistic mockup for you to approve.
(9) Set up store check out
It's important, for obvious reasons, to have your check out done correctly. You want to make sure that orders are processed correctly and money is received. Having expert help with this step provides peace of mind as well as assurance that it's done correctly.
(10) Set up the order fulfillment process
When an order is placed it's important that the party handling the fulfillment – the process of picking, packing, and shipping – is immediately notified so that you can get orders out ASAP.
(11) Set up customer service emails
When an order is placed, you also want the customer to receive relevant e-mails responding to their leap of faith in making a purchase from your store. An e-mail response should acknowledge their purchase, thank them for their purchase and assure them that their order is being processed. You also want to set expectations on when they should receive their order in the mail.
(12) Integrate Shopify apps
There may be things you will need to add to your store in order for it to function the way you wish. For instance, you may desire to have a pop-up app that encourages visitors to sign up to your e-mail list or add a rewards component, or even have a membership model. A Shopify consultant can help you with all the integrations you wish to build into your store.
(13) Custom development of store functions
Sometimes, there are things you want to do that aren't available yet in an app. This is where you may need some custom development work done. A Shoify consultant may be able to do this for you, or at least know where to go to get what you need.
(14) Optimize for mobile
After your store is all set up, depending on the theme you chose, you may still need to make adjustments for mobile users. Mobile users account for over 60% of the total users on the internet today. You don't want to miss out on a huge chunk of your audience.
(15) Set up digital advertising
Some Shopify consultants may have experience with digital advertising. This is important in the work of driving traffic to your store so that you can get customers, make money, and grow your business.
(16) Run social media accounts
Likewise, as you start to create content that attracts your target audience, a professional Shopify consultant may be able to create engaging content and manage your various social media accounts.
(17) Manage conversion rates
As you start generating sales it will become important to ensure that you're doing everything that can be done to convert as many visitors to your store into customers. An expert Shopify consultant will know how to best optimize conversion rates on the platform so you can hit your targets.
Etc.
There are other tasks that will need to be performed in your store. A Shopify consultant can help you with various additional needs you have. Just reach out to one with what's bothering you and you're sure to gain a lot of insight into applicable solutions to your specific pain points. Whatever your needs, don't wait another moment – sign up as a client to request a freelancer today!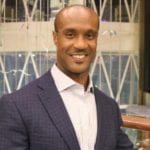 Anthony has been a Digital Marketer, Direct Response Copywriter and Content Manager since 2007. He's been GOLD Certified by Dan Kennedy and AWAI trained to build high-converting inbound sales and marketing systems that accelerate lead and sales growth. He can help grow your EMPIRE faster too. Schedule your 10X Conversion Strategy Session now at https://www.copycouple.com/