Is your goal for 2019 to become a Shopify expert? It's a great one to reach for!
Shopify skills are in high demand as this adaptable and scalable eCommerce platform becomes more and more popular, particularly for small business owners and startups. Whether you want to launch a new career or just add a new feather to your cap, Shopify is a good platform to study up on.
Any new skill is a challenge, especially when you're venturing into uncharted territory. Not to worry – you can become a Shopify expert in 5 simple steps with just a little determination and a lot of practice.
(1)  Choose an Area to Master
Build off Current Skills
Think about what you're already good at, and how this applies to the Shopify platform. If you already have the skill to some degree, you can learn how it works on Shopify faster and become a Shopify expert without too much effort or expense.
For example, are you good at eCommerce layout design? Consider mastering Shopify store design. If you're more into listing copy and SEO, explore how that works on the platform. Other areas are customer service, order fulfillment, and Shopify theme and app development, to name a few.
Once you've found your area of interest, start honing that particular skill set on the Shopify platform. Shopify offers free trials so you can play around. There are also loads of free videos that you can access online to get an idea of how things work.
Gain Knowledge
Real experience is still the best teacher, but do what you can to build up your know-how before you start looking for clients. If you take on a project that you're not really prepared to handle, the client will soon find out and you'll be in big trouble. Not only will you stand to lose that client, but you will have made a bad name for yourself as a freelancer before you even got a chance to launch your career and truly become a Shopify expert.
Gain Preliminary Experience
If you need a real project to work on, consider marketing yourself on freelance marketplaces as a Shopify beginner. Communicate that you have some experience, but that you're a fast learner and willing to take a lower rate to gain more experience. If that doesn't work, you can try offering smaller projects for free – irresistible to cash-strapped clients and a great way to earn content for your fresh portfolio.
(2)  Create Your Shopify Portfolio
Get the Word out
You haven't become a Shopify expert just yet, but you need to establish yourself as a Shopify freelancer as early as now. You've got some skills, and you need to start letting potential clients know about what you can do. A portfolio is a great way to share your skills and past work without having to write out long messages that clients probably won't have time to read during an initial screening.
Focus on What's New
Build an online portfolio that focuses on your new skill set. If you're already a developer, customer service specialist, etc., you can also just add a section that focuses on Shopify. Just make sure that you make it visible so that people who view your portfolio will see it immediately. This will attract old clients back – those who already know and trust you – to see what more you have to offer.
Design and structure your portfolio for ease of use as well to boost your chances of landing more high-value clients. If the Shopify part doesn't quite fit in, consider rebuilding your portfolio around it, or creating a new one for Shopify and linking to it.
(3)  Start Offering Your Services
Greatest Visibility
The best way to start offering your services is to sign up to online marketplaces. As an eCommerce platform, Shopify serves online businesses, so the best place to find potential clients in online. Freelance marketplaces are the go-to place for clients to find these types of services – whether they are one-time projects or longer-term work. Marketplaces offer startups and smaller businesses the chance to grow lean by leveraging freelance talent, so it's a most attractive venue for them.
Choose Wisely
Do some research into the different online platforms that offer the type of services you want to start hiring yourself out for. Using a more generalized platform like Upwork.com or Freelancer.com is a good place to start. You can also try your luck on specialized platforms like GeeksPerHour.com and DigitalFreelancer.io.
When you gain more experience and build out your portfolio references, you can move on to the top platforms that offer expert services. These platforms (TopTal, PeoplePerHour, FreeeUp, Guru) offer top talent in specific niches, and they are where you can break free from run-of-the-mill freelance offers and really distinguish yourself as you become a Shopify expert.
(4)  Land Clients
Take your First Shot
Getting that first client isn't always easy. There's always someone else out there trying to out-bid you, and at least a few more applying for the same projects – established freelancers who likely have more experience and reviews than you do. But you can do it if you have prepared a great portfolio, offer honest services, and present yourself as a professional with a great attitude.
Important Add-on Skills
The most important freelancer skills to have apart from the actual Shopify skills are what are known as soft skills. These are your personal attributes that make you a pleasure to work with. Anyone at FreeeUp can tell you that most client complaints aren't actually about work not done well, but about performance issues like poor communication, missing deadlines, and overcharging after making a quote. Learning what the most important hiring information is from a client's viewpoint will help you craft great introductions and build strong rapport.
(5)  Rinse and Repeat
Continue to Learn and Grow
When you get the right formula that lands you your first client, don't stop there. Learn from the experience. Make changes to improve your portfolio, application pitch and introduction. Learn more about how clients operate and what they value most as you work with them. Make adjustments to improve the way you offer your services – your level of helpfulness to them equates to your value as a freelance hire.
Final Thoughts
Embarking on a new journey is never going to be a walk in the park if you're serious about becoming a master at your desired craft. The process is simple, but you need to put in the effort and hours to build a solid foundation for your career. But be prepared to work for it, or be prepared to fail. You can become a Shopify expert in 2019 if you set your mind to it, and you can make money freelancing with that skill set under your belt.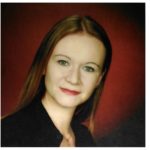 Julia Valdez is a professional teacher and decades-long lover of the art of words on paper, the stage and the big screen. She spends most of her time doing freelance eCommerce content and project management, adventuring with the Greenhouse Christian Fellowship, volunteering with the Philippine Advocates for Resilient Communities, and sharing lots of laughs over little crazy things.