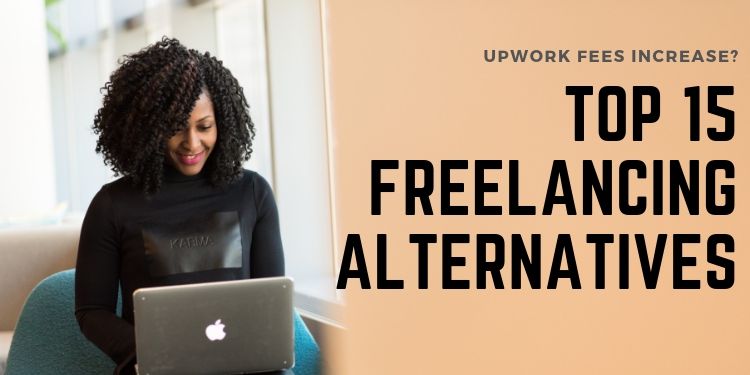 The recent increase in UpWork fees has urged some remote professionals to look for freelancing alternatives. On top of the 20% service fee for every project they complete, freelancers now have to pay an additional price to apply to listings. Freelancers have voiced different opinions about the new changes. 
There's a good reason behind every decision, especially for a large and well-known company like UpWork. Whether you are an active, returning, or new member to this platform, this is a good place to understand how the new fees can affect your business as a freelancer and what options are available for you to explore.
How It Works
Previously known as oDesk, this website is one of the earliest names to enter the freelance scene. Professionals worldwide were able to join just by creating a profile. The clients looking to outsource their tasks grew in number and so did the company. By 2013, Elance and oDesk announced their merger forming what we know today as UpWork.
Since the beginning, the platform encouraged freelancers to bid for projects. The UpWork website is built on an intelligent algorithm where it highlights the top listings you are the best fit for. Reviews and ratings are in place for transparency. Fees are there to sustain the business for everyone.
UpWork Fees
Back then, UpWork pricing was very attractive to both clients and freelancers. However, the recent changes created a significant impact on freelancers, making them wonder if staying is still worth it or if it's time to search for freelancing alternatives.
Let's do a quick breakdown of UpWork fees and how it impacts freelancer earnings.
Service Fee
At UpWork, clients post projects with their desired budget — whether hourly or fixed. Once a freelancer completes work, he/she is charged a service fee from the total earnings. This becomes UpWork's commission. Here are the rules on the commission fee, taken directly from the UpWork website:
20% for the first $500 billed with the client

10% for lifetime billings with the client between $500.01 and $10,000

5% for lifetime billings with the client that exceed $10,000
For example, if a virtual assistant charges $5 per hour and bills around 30 hours in a week, the freelancer only gets $120 instead of $150. In other words, the hourly fee goes down to $4 per hour. The fee goes down to 10% after a month, which is good. For freelancers who do one-off projects or bill far fewer hours, however, it could take years to reach this tier, if they have a chance to get there at all.
Fee for Connects
UpWork connects are virtual tokens that freelancers use to send proposals to projects on the platform. Before May 2019, freelancers were able to bid for projects as much as they wanted, as long as they felt qualified and able. Now they are required to buy connects at $0.15 each.
With tight competition between millions of freelancers on UpWork, how many bids do you think you will need before you can land a project? This can cut into your profits significantly.
Impact on Freelancers
Changes in the UpWork freelance market took effect in May 2019. Since then, freelancers have expressed concerns on the cost-effectiveness of joining or staying on the platform. If you search the internet, you will find a lot of websites announcing this change and offering other freelancing alternatives.
Freelancers have been discussing their opinions about UpWork in different Facebook groups. The Penny Hoarder was able to reach out to these advice groups. Here are some of their testimonies regarding the increase in fees:
"I feel like I haven't even got my foot in the door, and there's already another obstacle." – Kayleigh Fossett, Administrative Assistant
"UpWork should be a launch point, but you don't have to be locked into it forever." – Laura Poole, freelance business owner
Service fees are normal for any individual running a freelance business. Unless you have built your business to a point where you can get clients and projects directly, you will need to work together with freelance platforms to expand your network. The recent UpWork connect fee has made it that much more difficult to get started. An additional $5 to $9 cost per month to land a project is already a significant amount for some, especially for those who are new to freelancing.
Top 15 Freelancing Alternatives
UpWork has been connecting freelancers to clients and businesses from all over the world since 2013. These independent contractors are also trying to run a business of their own by offering their globally competitive skills. UpWork has stayed on the freelance scene for a long time because it was one of the first and only options out there. However, the industry is ever-growing and there is no reason for us not to try out other freelancing alternatives.
As freelancers, we all have different needs. Some have established their network of clients and continuously get projects with minimal help. Others have recently joined the huge gig economy. The rest are working their way up despite the competitive nature of this career.
We have compiled a list of our Top 15 Freelance Platforms that might be in your best interest to join and explore.
FreeeUp.com was founded by 2 seasoned e-commerce experts who wanted to provide a hiring solution for fellow business owners. Having experienced bad hires throughout their career as entrepreneurs, Nathan Hirsch and Connor Gillivan built FreeeUp to provide access to remote global talent who are among the top 1% in their respective industries.
FreeeUp is quite different from UpWork and other typical freelance websites. First off, there aren't any "job boards" where freelancers search for and apply to posts. FreeeUp is known as one of the first platforms to pre-vet freelancers based on their skills and match them with project requirements to create a perfect fit with clients.
Just like FreeeUp, Credo solves the issue of clients getting bad hires through the pre-vetting of freelancers. In a market as huge as the freelance industry, they find it difficult to filter the good ones from the bad ones and trust that they will complete a task without fail. For clients, having a strict screening process in place ensures that only skilled, experienced, and trusted professionals will handle their projects. Joining Credo gives you more credibility on your skills and experience.
Furthermore, Credo caters to a specific niche of freelance services. This platform is perfect for freelancers who specialize in e-commerce, such as helping businesses leverage their SEO and marketing strategy. Credo is known for offering e commerce-related tasks.
Fiverr started with a simple pitch — what you can do with $5. Today, it is one of the most popular freelancing alternatives in the US. It became a go-to place for anyone who wants any kind of work done quickly and for a small price. From personal tasks such as school assignments, paying bills, booking, etc. to large business projects such as web design and content, there are freelancers on Fiverr who can do it — but not always for $5.
The website has, since then, created more packages of different rates that offer more ways for freelancers to earn. Fiverr believes that you get whatever you pay for. They expect clients to understand that if they want high-level and top-quality service, they need to pay more to match pro rates.
Freelancer is very similar to UpWork in terms of the process of how freelancers and clients connect. A project is posted for freelancers to bid on. One unique service Freelancer offers is contests clients post with an equivalent prize. Examples of these are logo-making contests or graphic design contests that are popular to freelance designers.
Where UpWork and Freelancer differ is in pricing. For one, Freelancer has a flat rate for the service fee. In terms of bids, freelancers have a limit to the number of proposals they can send for free. This encourages freelancers to apply for only the tasks that they are qualified for and can complete with confidence.
Freelancing alternatives don't just give you pricing options, but also the opportunity to connect with clients who are specifically looking to hire your services. TopTal is an exclusive freelance website for experts in the field of website engineering. They offer services in web development, design, quality assurance, and other related skills.
TopTal is a hiring platform like FreeeUp which sends pre-vetted experts to clients, making sure that they match the requirements of the task before introducing them.
Codeable is another specialized freelance website that offers the services of WordPress experts. WordPress is an on-demand platform for e-commerce entrepreneurs for setting up online stores and blogs for content marketing. You will be surprised at how important knowing how to customize plugins and WordPress coding is and how popular this skill is.
The website values quality over quantity, hence they take rates out of the equation when clients submit postings. They allow them instead to review freelancers based on their skills and experience and not just on how much you cost.
This a platform is for finance experts from all over the world. Business owners go to Paro to hire someone for their financial needs such as accounting and bookkeeping.
The website understands that finance is an important aspect of any business. They have created a multi-step vetting process to get clients trusted finance experts who will help bring their businesses to greater heights. If you are a freelancer who wants to build long-term strategic plans with clients, Paro is a good place to establish your network.
Task Bullet is a fairly new freelance platform that offers virtual assistance to clients — whether for personal tasks or business. Their services include real estate, admin support, sales assistance, lead generation, marketing, and a whole lot more.
Their business model is unique from other freelancing alternatives as they claim to have no hidden fees — which clients find very attractive. At Task Bullet, clients buy a package of virtual assistance services in bundles (hours). This platform provides an income opportunity especially for Virtual Assistants from the Philippines. 
Dribbble is another freelancing alternative with an exclusive network of freelancers. Founded in 2009, the website introduces clients to high-quality designers who can take care of all of their digital design needs including animation, infographics, UI, product marketing, and more. As a freelancer, you can share screenshots of your work and receive feedback to help boost your portfolio.
The platform is appealing to clients because it gives them 2 options to hire talent. One is the sourcing platform where they can search and interview designers on their own. The other is Dribble's creative staffing solution which involves pre-vetting of applicants to save time and avoid hiring mistakes.
Originally, Hubstaff was a time-tracking software that allowed business owners to manage a remote workforce. Eventually, the company ventured into providing hiring solutions to businesses with a screening process. This model is great for busy clients who don't have the time to go through multiple applications and interviews.
Ultimately, Husbtaff encourages both clients and freelancers to use their software for managing their businesses. This provides an opportunity for independent freelancers to expand their business by hiring freelancers themselves to help them handle more projects.
Outsourcely has built a strong presence specifically in the Philippine freelance market. Because the website is free for freelancers to join and search for projects, it has gathered hundreds of thousands of skilled professionals. It broke the barriers in terms of service fees for freelancers and not being able to hire directly for clients.
The platform allows clients to search for freelancers who have the right skills and experience for their task. Outsourcely requires verification for freelance work experience which makes it credible. Freelancers can work with clients directly without having to go through Outsourcely and pay commission fees.
A lot of professionals use LinkedIn as a venue to build and display their portfolio. They can build their network through LinkedIn connections. Just like Outsourcely and other similar freelancing alternatives, fellow professionals and/or companies can find and view profiles. With a premium subscription, clients can directly contact connections and invite you to join their company or you can apply for vacancies from different companies yourself.
PeoplePerHour.com is a London-based company that works pretty much the same as UpWork. A freelancer registers for an account and can either search for jobs or post what they call "Hourlies" for clients to order and pay for. You also need bid credits to send proposals to projects with an additional cost after consuming the allotted number of free credits.
The advantage of joining PeoplePerHour as a freelancer is you get to connect with clients from Europe and Australia who are very particular with quality. The projects posted on the platform have relatively higher rates than UpWork.
A lot of business owners love to work with Filipinos because of their professionalism, hard work, and dedication. Apart from being cost-efficient, Filipino experts are proven to be globally competitive, being capable of producing high-quality work on par with local experts in the US, Europe, etc. OnlineJobs.ph is the largest marketplace for Filipino freelancers.
Guru is another freelance website that runs a similar model to UpWork and Freelancer. It is, in fact, one of the original freelance platforms, even older than UpWork, providing work to independent professionals who want to work remotely. Considering that it has been there for a long time demonstrates the need for freelancers and the constantly growing freelance industry. If you want to expand your network and your skills, you can try joining Guru.
Conclusion
You want to look for other freelancing alternatives not just because of the increase in UpWork fees. There are plenty of global platforms out there that will help you achieve your goals of freelancing successfully. You need to explore them because from there, you can find the best fit.
There are a lot of opportunities to expand your freelance business. If you are just starting, allow us to walk you through how we do business with clients or you can visit the blog for freelancing tips. Join the marketplace today!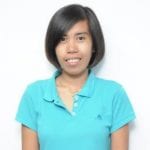 Lailah Paredes is an engineering student, creative entrepreneur, and a self-confessed island girl. As a travel junkie, she loves experiencing different cultures and sharing them through her writing. Read about her travels across the beautiful islands of the Philippines at her blog.