Have you considered hiring freelancers to cover various tasks for your business? That's a great decision. You're about to enter a large and very productive industry.
The best part about working with freelancers is that you can save money in the long run. You'll be paying solely for the work they do, so you won't be cashing out monthly salaries if you don't need permanent workers. According to The Payoneer Freelancer Income Survey 2018, the average hourly rate is $19. It ranges between industries from $11 to $28, but it's affordable in any case. Needless to say, some freelancers will charge a higher rate for complex tasks. The same survey showed that older and more experienced freelancers charge more than newbies. But whatever the price is, it's probably more affordable than hiring a resident worker in your company.
There's one thing that's similar to hiring in-office workers – you still need to interview the freelancer, and you still need to choose the best one for the work you need. Otherwise, you'd be stuck with serious problems, mainly:
The work of the freelancer would need several edits. If they are not able to fix it, you'd have to hire another freelancer or make the edits yourself.
If you don't like the completed work at all, you'll spend much more time hiring another freelancer, giving them instructions, and expecting them to complete the task. You might even miss deadlines if you're not careful enough with the people you hire.
Prevention is always better than cure! It's best to be careful during the hiring process, so you'll avoid any unpleasant results.
We have 3 important tips for you!
If you follow them, you'll be on the right way to choosing the perfect freelancer.
Be Very Specific with Your Requirements
When freelancers are wondering how to land a gig, do you know what the most important tip is? They have to pay attention to the cover letter. It's their first contact with a client, so it has to convey their qualifications and character.
For a client, the project description they post serves the same purpose as a cover letter. When you want to hire the best freelancers in a particular niche, your post has to get their attention. Remember: you're in a competitive business. FreeeUp collaborates with over 5,000 businesses, so the best freelancers get plenty of requests per day. You get the picture – if your request is not attractive enough, you'll lose the attention of the freelancer you want to hire.
Get into the details, but don't make the description endless. No one has time to read long-form content when searching for an interesting project. If you really want a precise limit, it would be best to keep it below 300 words.
But make sure you pack in the value.
Explain what the niche is. What will this freelancer deal with? If possible, include links to past projects, or at least links to your website.
What freelancers do you want to target with this post? What are the main skills you're after? If, for example, you're hiring a marketing expert to lead efforts, you should request a minimum 3 years of experience. As proof of their expertise, you'll ask for materials that showcase the projects they've been part of.
Hook the freelancers! What makes your business better than all the others they could work for?
Mention the budget. If you have $100 to spend on a certain project, you won't need more expensive freelancers to bid on it. When you include a budget limitation, you protect yourself against irrelevant bids.
Have a Real Interview
After your post your description and you get several applications, you'll interview the most prospective candidates. If you're using FreeeUp, you'll be introduced to the best match straight off the bat. This is your opportunity to get hints on their personality and ask more questions about their previous experience. It's your chance to see how they would fit into the vibe of your organization.
It's really hard for you to evaluate someone's personality through written communication. It lacks the emotional appeal that a real interview would have. You cannot evaluate body language, and it's impossible for you to see how long the candidate thinks before writing a message back.
Video Call
The best way to interview a freelancer is by Skype or another tool for video-enabled communication.
Some freelancers are uncomfortable with video interviews. You may consider giving them a chance if their portfolio is exceptional, but keep in mind that video interviews are already an industry standard and all good freelancers are making an effort to meet that requirement.
Ask for their permission to record the interview, so you won't have to take notes and you can compare it later on with the interviews you take with other candidates.
Time Zones
Since the freelancer may be in a different time zone, you have to be mindful of the time of the interview. You can't ask them to cut their sleep short to get ready to talk to you. Negotiate the time, so it works for both of you.
Preparation and Interview Proper
Have your questions prepared in advance, so you won't come down to awkward breaks during the conversation.
Pay attention to the fact how they set up the logistics. That tells you how well they handle technology.
Let them ask questions! If you want to hire the best freelancers, you have to show them you're a reliable client. They will want to make sure they understand your project well, so be prepared to clarify things further.
Always Give Them a Test Project
A test project works for clients since it shows them how good a particular freelancer is for the type of project they have to mind. Plus, they have a chance to hire multiple freelancers for a trial period and stick with the best one after that.
But the test project works for freelancers, too. It gives them a glimpse into the project without forcing them to commit to something they don't like. If they are excited about the workflow you offer and they are happy with the price, they will continue working for you with great enthusiasm. If that's not the case, they will have a chance to give up without causing any damage to your project or your business by leaving you hanging.
Determine the guidelines and conditions for the trial period and task. Make the freelancers aware that this is just a test run and you have expectations for them to meet.
Clarify the price. You'll pay them just as you would pay them for the bigger project.
Pay attention to all details. How responsive is the freelancer to your messages? If you have to wait for too long, then the lack of smooth communication would affect your collaboration on the full project. Most of all, how good is the result and how well did they meet your deadlines?
Conclusion
You made the right decision to hire freelancers. They can complete great work while saving you time and money – the two most important resources at your disposal. You'd make the process much more effective if you use the FreeeUp Marketplace, which pre-vets and allows only the best freelancers in the industry to work through the platform. FreeeUp gives you access to hand-picked experts from various niches. When you enter the hiring process after such pre-selection has been made, the hiring process goes much smoother and much faster, and you'll have a much better chance of ending up with the best freelancer for your type of project.
Warren Fowler is a marketing enthusiast and a blogger at Resumes Planet, who loves music. If he doesn't have a guitar in his hands, he's probably embracing new technologies and marketing techniques online! You can meet him on Twitter and Facebook.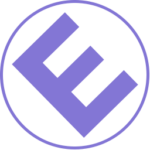 FreeeUp accepts posts on a case by case basis from guest writers who have a unique perspective and knowledge to share with the community.