One of the most frustrating and time-consuming parts of hiring remote freelancers is digging through profiles and applications to find the right candidate. We've heard (and experienced) horror stories of trying to hire through large, free-for-all outsourcing platforms, which is why we recommend using a network with pre-vetted freelancers.
By using outsourcing platforms with vetted freelancers, you save time, reduce hassle, and can get right down to getting your project started and completed. When freelancers are pre-vetted, there's less risk of hiring a low performer or a freelancer that's a bad fit, which means you keep your business moving forward, faster.
Now that you know the benefits of vetted freelancers, where can you go about finding them?
The top four outsourcing platforms that connect you with pre-vetted freelancers are FreeeUp, TopTal, Codeable.io, and UpWork Pro. Learn more about each platform below.
1. FreeeUp
FreeeUp only brings the top 1% of applicants onto the platform. Freelancers are reviewed for work history, skill sets, Internet speed reliability, past clients, typing speed, and much more. If they meet the rigorous standards on those items, they're asked about how they solve problems, work with clients, and uphold strong communication. These soft skills aren't considered by many other outsourcing platforms, but they're a core component of being accepted onto FreeeUp. Once hired, clients are encouraged to assign a small project to thoroughly test the fit before moving on to bigger things. If it's not a good fit, clients can update their requests and contact an assistant to meet a different freelancer.
Create a free FreeeUp account.
2. TopTal
TopTal touts the top 3% of freelancers in the world. They focus on developers, designers, finance experts, and project managers for companies of all sizes. Every freelancer goes through rigorous evaluations for language, personality, and skills. And each is further vetted with a 1-3 week test project. Clients can work with freelancers for a few weeks with no risk. TopTal guarantees satisfaction and has big-name clients like Shopify, Zendesk, Udemy, and more.
3. Codeable.io
Codeable.io is an outsourcing platform that's working to make WordPress outsourcing better. From site maintenance and optimization all the way to custom WordPress development, Codeable.io has experts on their network for all things WordPress. They've built a network of 300+ WordPress specialists to help small businesses and bloggers, all the way up to large enterprises. Individual organizations as well as agencies use Codeable.io to extend their WordPress expertise.
4. UpWork Pro
UpWork has become notorious for having to wade through dozens or hundreds of freelancer applications to find who you need. They listened to the market and, in response, created UpWork Pro. It's designed for enterprise clients and does come at a cost. You'll pay a $500 job search fee plus a 10% client fee. In addition to what you pay, UpWork also takes 20% of what the freelancer makes as well. Its main advantage is that UpWork Pro is built on one of the largest existing pools of freelancer talent.
Now that you know the top four outsourcing platforms to use to find vetted freelancers, you can get out there and start your next project with a leg up. If you're not sure what type of work to start outsourcing, here are 7 recommendations.
Want to learn more about this topic? Check out the FreeeUp Outsourcing and Scaling show on Itunes!  you could also visit the FreeeUp Facebook page and hit like!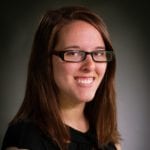 Megan Horn is a B2B writer and marketer. She works with companies to tell their unique stories to create engaged, loyal customers. Learn more at https://www.meganhorn.com.