So you have both an online and brick and mortar business. You hire online freelancers for your online business, and so far it has been great. You can hire the top experts from around the world and you don't have to sell your organs to get them. But what about your brick and mortar store? Are you hiring in-house staff because you think that online workers can't help?
Hiring online works for more than just online businesses. The freelancers that you can sign on to do various tasks are not limited to Amazon and Shopify. They can do a lot to push your brick and mortar store forward. Then you can enjoy all of the success that you are having with your eCommerce store. Here are more than a few ways that a remote worker can help bring new customers to your brick and mortar store.
Social Media
Social media is an awesome tool for online businesses, but it can also be great for brick and mortar stores. Having an online presence is a very effective way to build your brand. It helps a lot to really get the word out there about who you are and what you have to offer. Social media engagement takes a lot of time, though, and remote workers can help you by taking that off your plate.
Freelancers can work during the times that you need to maintain contact with your audience. Building a social media presence also takes skill. You can more easily find reliable freelance social media experts than local talent. These experts can professionally manage your Facebook, Twitter, Instagram, Pinterest, and other platforms.
Product Research
What good is a store if you don't have anything that people want to buy? You need to keep your selection fresh in order to attract more customers. So, where do you go to find new items that you want to sell? If you have an online store, you are probably researching new items online. Why not pass that over to a remote worker?
This kind of research takes a lot of time, and this is not the best use of your time. You can find freelancers online with reasonable rates who have experience with product sourcing. You can give them criteria to keep in mind and then they can go off and run their searches. Honestly, with all their experience, they are likely to be better than you are at finding these hidden gems. They can compile all the data that you would need on interesting finds like specifications, images, manufacturers and their contact information, etc. Then you can spend about 5% of the time that you normally would have just running through the list and marking the ones you like best.
Supplier Sourcing
Are you selling products in your brick and mortar store that you buy overseas? If so, as above, you are probably researching new suppliers online. Looking for new suppliers also takes a lot of time that you should be spending on growth. Once you have the raw list, you can approve which ones to reach out to. A remote freelancer then takes over again and sends out a canned response, or connects with these suppliers via chat or VoIP, as you normally would. Once you get a reply, you might want to build your supplier relationships yourself, or leave it in the hands of another capable online freelancer. If you do it yourself, you can introduce an experienced remote worker to take over communications after you have established ties.
Orders and Inventory Management
This is another area where a freelancer can help. After all, you need to keep your shop well-stocked in order to avoid disappointing your customers. Today's customer is a fickle creature who will probably go somewhere else next time if a trip to your store ended in disappointment.
Managing orders and inventory goes along with supplier communications, and so it's just good sense to let an online freelancer manage this end of your inventory management. Just like with your accounting, if you track your sales online, a remote worker can easily keep an eye on things. He or she can make sure that orders are placed on time and everything is clear on the supplier end.
An experienced manager can even do the computations for you so that everything from production time and quality control to shipping and handling is running smoothly. Most logistics operators are online nowadays anyway, so keeping in touch with them and tracking progress should be no problem at all. All you have to do is receive the items at your warehouse or brick and mortar location and start putting them on the shelves.
Advertising / Marketing
You may not need a blog for your brick and mortar store, but you still need stellar ad copy. You also need a good designer who can execute visual representations of your brand. You know how important it is to present a consistent image to your customers and prospects. Remote freelancers with a background in marketing can be of great benefit to you as you are scaling your brick and mortar business. And as mentioned above, you don't have to go the traditional advertising route just because you own a physical store. You can hire a digital marketing expert to bring your store to your customers.
Remote freelancers need only be skilled in composing gripping copy and designing compelling images to go along with it. You can communicate with them what you are looking for in the piece and they can have it in your inbox or on your cloud storage, ready for printing. You can even talk to them about contacting a printer in your area who can take care of all the materials you need and have them delivered to your doorstep. Again, you will be spending much less time worrying about all the steps in the process. Plus, you will have one point of contact, which can greatly reduce your stress.
Project Management
You can only stretch yourself so far. This is why you pass off tasks, right? However, once you have outsourced a bunch of tasks to remote workers, you may find yourself busy again. You have several individuals working for you, both at your store and online. They each come to you to get their tasks for the day or week, to clarify this and that, and more. You spend your time tracking them and making sure that they get you what you need o time. When you have so many people who need your attention, you can end up at your wit's end once again. This is where a project manager comes in. The less attention you need to spend on workers, the more focus you can give to your customers.
As mentioned above, you want to have one point of contact so that you can reduce your time input and direct involvement. You can hire a freelance manager to get workers organized and make sure that they stay on track. You may think that a manager of this kind would need to be looking over workers' shoulders, but recent studies have shown that this is not actually true. Remote workers are more productive because they are comfortable in their own space, managing their own time, without someone breathing down their necks.
Bookkeeping / Accounting
Good books is vital to maintaining your business image and appeal. Your online store probably uses some kind of accounting software to keep track of your sales and expenses. It's probably online, and let's face it – if it isn't yet, you really should consider switching over. An online freelancer can use the same accounting program to do your brick and mortar books. Your customers probably prefer swiping rather than paying cash, so this is no problem at all. For any customers who want to pay cash, you can use a simple online cash register to keep everything virtual. If you don't have this, a simple Excel or Google Sheets record will suffice. The worker can then have access to everything needed to keep your books. And, it will be at a much more reasonable rate than you can expect to find locally.
Data Entry
You have a system that you and your brick and mortar staff are comfortable with. If that system is pen and paper or an analogue cash register, so be it. You can hire a remote worker to take screenshots of your paper records and type them up in Excel or upload them to Google sheets or enter them into Quick Books for you. Data entry work does not cost much, and your accountant with thank you. Besides, clean books is a huge load off your mind, allowing you to direct your efforts to keeping customers happy and building out to serve more of them.
Freelancers for Brick and Mortar Stores Makes Sense
Remote freelancers provide businesses like yours with a degree of flexibility, affordability and access to talent that you would not easily find in your local scene. With all the benefits that hiring freelancers provides, you will see a remarkable boost in conversions as they help you drive people to your store. You will also enjoy a significant improvement in productivity, which greatly contributes to your business success.
Julia Valdez is a professional teacher and long-time lover of the art of words on paper and the stage. She spends most of her time doing freelance content writing and management, community volunteer work with the Philippine Advocates for Resilient Communities, adventuring with the Greenhouse Christian Fellowship, and sharing lots of laughs over little crazy things.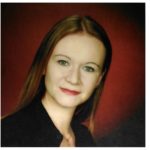 Julia Valdez is a professional teacher and decades-long lover of the art of words on paper, the stage and the big screen. She spends most of her time doing freelance eCommerce content and project management, adventuring with the Greenhouse Christian Fellowship, volunteering with the Philippine Advocates for Resilient Communities, and sharing lots of laughs over little crazy things.