These are our top tips on ranking first with eBay SEO designed to please the Cassini algorithm.
But first, a bit of interesting trivia:
What do a 17th-century astronomer and eCommerce have in common?
More than you'd think.
Today, eBay sellers are often mystified by Cassini, the sophisticated algorithm that ranks listings and search results on the platform. In 1675, Giovanni Cassini, the algorithm's namesake, discovered gaps between Saturn's rings. He was able to uncover an amazing astronomical secret with limited tools and technology.
Thanks to research and user experience, you can solve the modern mystery of Cassini and learn to rank your listings with these eBay SEO secrets.
Tip 1: Understand why eBay SEO relies on ranking in searches
If you don't understand the importance of ranking first with Cassini, your eBay listings will suffer. eBay's SEO algorithm is very complex and processes massive amounts of data every day. It tracks consumer activity and every search on eBay.
If you want to know how to sell on eBay successfully, you can start by realizing how impactful your search rankings are within the platform.
A simple product search on eBay will yield tens of thousands of results. No shopper is going to click through all of those listings to find yours. If you want to increase your views and conversion rate, you have to appear higher in the search results. While ranking first is the ultimate goal of eBay SEO, even appearing within the first couple of pages will already greatly improve listing conversion.
For the search "iphone x case," there are more than 4 million results.
What information does Cassini collect from your eBay listings?
No matter what products you are selling, eBay's SEO algorithm is collecting a lot of data about your listings and your seller account.
Listing views, clicks, bids, and purchases
Your return policy
Your average response times
Item titles and descriptions
Your click-through and sell-through rates
Your seller ratings
Your seller feedback
Your shipping policies
Your delivery times
Tip 2: Use eBay SEO strategies
"eBay SEO" has become a buzzword, and a lot of sellers use the phrase without fully understanding what it means.
Optimizing your listings for eBay's search engine involves considerable research and work. You can start by crafting the best listing titles and descriptions using relevant keywords. Then you can review the top results for researches that are similar or exactly like your products and list frequent keywords. You can also utilize eBay's Terapeak Research tool or third-party eBay seller tools to determine relevant keywords.
Free eBay Keyword Tool: https://keywordtool.io/ebay
What to include in your eBay listing title:
For optimal results, you should incorporate the following items into your eBay listing title.
About 16 keywords relevant to your product
Proper spelling
At least 4 item specifics, but 7 is optimal
As close to 80 characters as you can get
No acronyms, descriptive adjectives, or the word "new"
Include subtitles
The first letter of each word should be capitalized
Avoid all caps
Tip 3: Utilize filters
One way shoppers can narrow their results is by filtering the available options. Filters such as brand, color, material, size, and price can quickly take a search with hundreds of thousands of results down to a more manageable amount.
If your eBay listings do not utilize filters, your products will not appear in a filtered search. In order for your listings to be seen, they have to make it through a buyer's preliminary filters.
Filtering options for a search on "sneakers"
The power of advanced search on eBay
Buyers can filter out eBay searches in a variety of ways. You want your products to get in front of your target audience, so you need to understand what they want. Evaluate the needs of your target buyers and add relevant filters to your products. Avoid including filters that are not related to your listing. If you searched for blue sneakers and find a red pair instead, you would not be satisfied with your results and neither would your customers.
Advanced searches enable shoppers to:
Find products within their price range
Select the exact color or pattern they want
Find listings that are ending soon
Tip 4: Understand categories
You may be tempted to include your listings in multiple categories and subcategories in an attempt to increase your overall exposure in searches. However, this approach could end up hurting your search rankings instead of helping.
Cassini is designed to match buyers with accurate products. The more specifically you can categorize your products, the better Cassini will understand what you are selling. It can then lead the right buyers to your listings.
A properly categorized listing
If a listing is in the right categories, the search results will make sense based on the keywords searched. As you can see in the example below, the breadcrumbs on this product show the specific category and subcategories for the item. It appears in Jewelry & Watches, as well as the proper subcategories to describe the item being sold.
Properly categorized product listing on eBay
Tip 5: Increase conversion rate with item descriptions
Providing shoppers with the right information can help improve your conversion rates and boost your overall listing rankings within eBay's search engine. Product descriptions make your listings look more professional and trustworthy.
When consumers shop online, they are not able to see or touch the product in person before purchasing. It is important to provide an accurate depiction of your product, so customers know what they are getting.
Tips for crafting an item description
Utilize keywords
Write only original content
Do not copy and paste your text – this carries embedded HTML code
Tell a story about your product to captivate your viewers
Avoid all caps
Use proper spelling, grammar, and punctuation
Tip 6: Maintain Your Seller Feedback
Cassini collects data on your feedback and ratings and factors this information into your search rankings. All things being equal, a seller with positive ratings will rank higher than a seller with a lower rating.
Your ratings and feedback offer proof to your customers that you sell quality products and can be trusted. eBay knows how important ratings are to conversion rates, so they weight your seller feedback accordingly.
Customers service can improve your eBay ratings
You can receive quality ratings and positive feedback by setting a high standard for your customer service practices. Follow these tips to impress your customers, build trust, and increase your conversion rates with customer service.
Respond to messages and questions in a timely manner
If someone is a frequent shopper, consider upgrading their shipping
Write a thank you note after someone purchases
Package and ship products with care
Follow up with your customers to request feedback
Do your best to resolve issues with your products or services
Tip 7: Free shipping always wins
Consumers value free shipping. According to eBay, at least half of the items offered on the platform offer free shipping. If you are concerned about maintaining your profits, you can factor the additional shipping cost into your item price.
Shoppers will abandon products in their cart if they run into unexpected additional costs, like shipping fees. Increase your conversion rates by giving the people what they want and offer free shipping whenever possible.
The free shipping filters
If you search for "suitcase" on eBay, you'll get more than 155,000 results. Shoppers can use the advanced search options to filter their results and view products that offer free shipping. When the free shipping filter is applied, the results only drop to more than 115,000. The difference is minimal, but it makes all the difference if your product was one of the items filtered out of the results. This pattern is common across a wide range of products. Free shipping is becoming more popular, and eBay sellers are accommodating the demand.
Free shipping advanced filter within an eBay search
Tip 8: Keep your eBay SEO up to date
Recent listings receive priority with Cassini. Whether your product is better than newer listings or not does not matter much. The sweet spot for eBay listings is to renew every two to three weeks to stay relevant. Shoppers can arrange search results to see newest listings first. Older listings can be perceived as stale or outdated if newer options are available.
Sorting capability to list newer items first
How to renew your eBay listing
Update your listing to bump up your rankings
Consider relisting your item

Manually remove your product listing
Create a brand-new listing using the same information
Tip 9: Capture photos of every angle
Product photos are essential to creating a successful eCommerce product listing, and the same is true for your eBay listings. Your images should provide a clear representation of your product, so customers know what to expect if they purchase from you.
Research shows that 79% of customers only skim product listings instead of reading each word on the page. In most cases, your product images will have a bigger impact on your conversion rates and search rankings than the text within your descriptions.
This listing includes more than 13 quality product photos
Tips for product photos for your eBay listings
More photos are better
Show your product from all angles
Be honest about any scratches or marks
Use high-resolution images
Include image alt-text to help Cassini index and rank your photos
Tip 10: Promote your listings
Listings that receive high levels of traffic will be rewarded by the Cassini algorithm. There are a variety of ways eBay promoted listings can help your products rank better within the search engine. Remember that by promoting your products on third-party sites or social media, you are also promoting eBay. Naturally, eBay will show preference to listings and sellers that bring them more traffic.
Within the eBay seller tools, you can view your Promotions Manager and provide special offers for your listings to boost traffic. You can also pay for eBay promoted listings to increase the visibility of your listings and improve sales.
How to get free listing traffic
Share your listings on your own social media accounts
Ask friends and family members to share or repost your listings on their social media channels
Create business social media channels exclusively for your eBay listings
Follow other sellers to see how they are promoting their listings
Go improve eBay SEO for better search rankings!
Cassini is a complex and highly sophisticated algorithm, and eBay is not sharing its corporate secrets anytime soon. However, the tips listed above can help you make incredible strides in your eBay SEO.
With enough time and practice, you can rank your products first on eBay and drive considerable traffic to your listings. Try out these various tips and see what works best for your products and target customers starting today!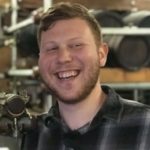 Nadav Roiter is a published writer and a Jerusalem Post freelance journalist. Formerly part of the CrazyLister content team, he is now the Marketing Manager for Subivi eCommerce CRM, which has developed a customer support tool uniquely built to help eCommerce sellers offer stellar customer support while simultaneously maximizing profits. Connect with him on Twitter @Nadav Roiter and https://www.linkedin.com/in/nadav-roiter-6b0098131/