What is a Freelancer?
Curious about what a freelancer is? Interested in hiring one? In this article, we'll explain how a freelancer is different from a regular employee. We'll then discuss how you can use the unique advantages of using freelancers to help your business grow.
A Freelancer is someone who works on a contract basis for a client, rather than working as a full-time employee. Typically, freelancers work for more than one client at the same time. They work independently, often setting their own hours and managing their own work lives.
This may seem foreign if you've lived the 9-5 routine your whole life, but it's actually surprisingly common. Freelance work has been on the rise over the last 15 years.  Forbes Magazine estimates that a whopping 35% of the US workforce is now working on a freelance basis.
Collectively, they have earned over 1 trillion dollars in the past year and that's not even getting into freelancers from other countries, such as in India and the Philippines, where it is a widespread trend.
Where can you find freelancers?
With dozens of freelance marketplaces and websites scattered all over the internet, finding a talented freelancer isn't as challenging as it used to be.  Popular websites like Upwork, FreeeUp, and TopTal, come with deep talent pools that business owners can easily tap into.
Depending on how involved you want to be in the hiring process, these websites provide you the option to either let you interview each candidate or send you pre-vetted ones you can choose from.
What makes hiring freelancers so appealing to business owners is how easy it is to do it.  Unlike hiring full-time employees which takes a couple of weeks to complete, bringing in freelancers takes less time.  In fact, you can be working with a freelancer you hire within 48 hours.
Hiring freelancers is an easy and convenient solution that business owners need to take advantage of.  The good news is, all of them are just one click away!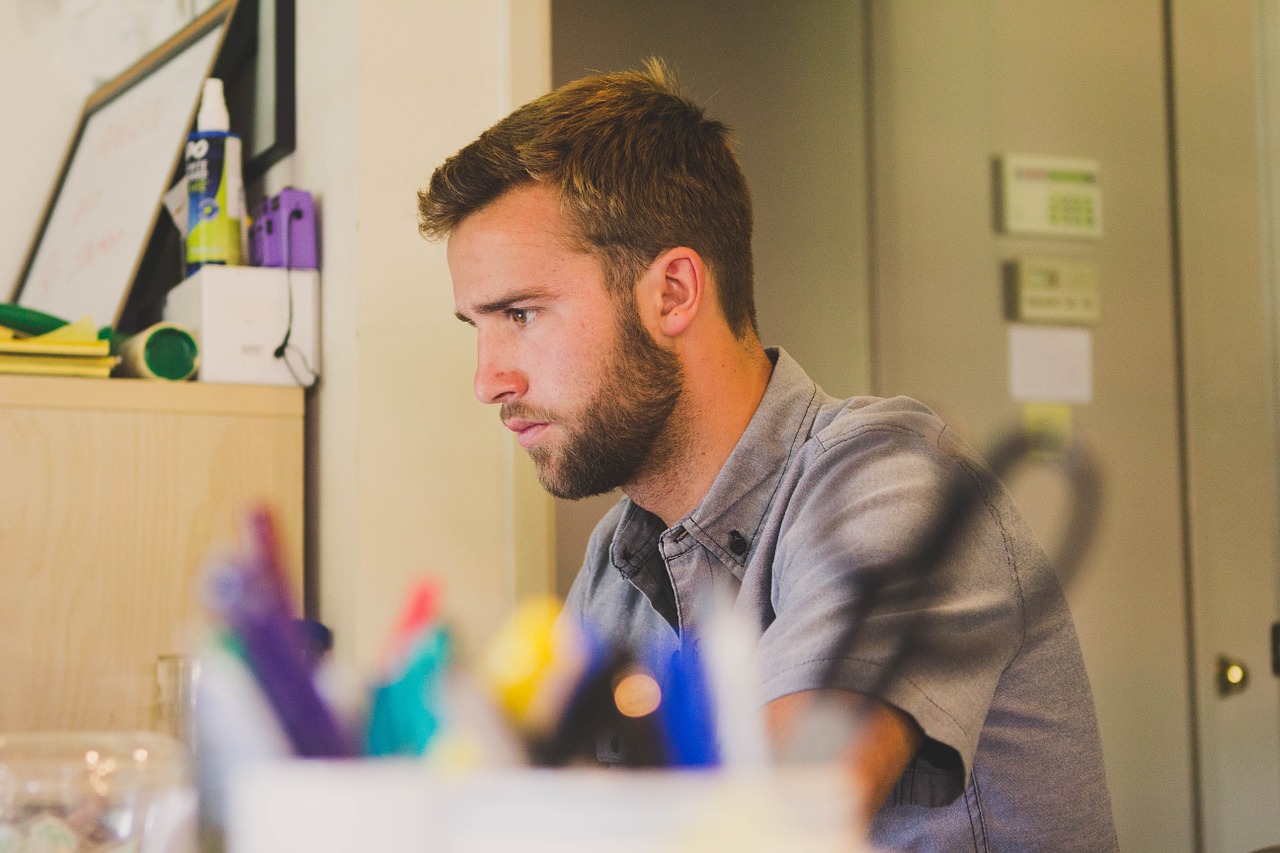 Why are there so many freelancers?
If you have heard of freelancing before, you might think of it as something more common to writers or graphic designers. While these fields indeed boast numerous freelancers, so do many others, like statistics, web development, and accounting. The truth is, if you have a business interest, there is likely a freelancer who does work in that area.
Why do so many people work as freelancers now? The answers vary. Many cite the flexibility as a huge draw, particularly those who have family situations they need to work around. Others like being their own boss or not having to deal with a painful commute. Still, others enjoy the variety of working with different companies on diverse projects.
There's no question that freelancers are now in popular demand, rather than being regarded with suspicion. None of the previous factors would be enough of a draw if freelancers weren't getting hired in the first place.
In many ways, freelancing is a win-win situation. It provides advantages to the contractors, but also to the businesses they choose to work with. If you are interested in saving on costs and growing quickly, using well-placed freelancers may well be the key to a winning business strategy.
How can freelancers help?
Below, we've outlined several ways using a freelancer can help your business grow and flourish.
1. Bring in fresh expertise, inexpensively
If you need someone who is an expert in social media strategy, you may need to shell out around $50,000 to hire one in-house. But let's say you just need an expert to advise you, not their daily attention. Maybe you only need them once a week? Maybe you only need them to get you started on a strategy that you can finish implementing with existing freelancers?
If you hire a freelance social media expert, then you only need to pay for what you actually need done. You can put their expertise to good use, without having to break the bank.
Attracting expert talent to come on 5 days a week isn't just expensive. It's also difficult on the recruiting end. If you are a small company, you are far more likely to find an expert freelancer who will give you an hour or two here or there, rather than an in-house expert who is ready to leave another job to work for you.
Adding expertise to your business gives you a competitive edge especially if your business is in a highly competitive niche.  The best part is you'll be bringing in high-quality talent at a much cheaper price because you only have to pay them for the hours they worked.
And let's face it.  No matter how well-versed you are with the business, there are things that others can do better than you.  Tasks that require very specific skills like PPC and newsletter management. Yes, you can learn them over time but why go through all the trouble when there are experts who are ready to go?  Why overwhelm yourself when you've got someone who can deliver results without additional onboarding?
2. Free up time to focus on growing the business
On the opposite side of the spectrum, it's possible that what your business needs to grow isn't expertise. Maybe it's just a reliable freelancer to help you with mundane tasks, so you have time to focus on growth yourself.
In that case, there are many freelancers available around the world to help you out. Quite a few come at more affordable rates than you could find for full-time employees. Some even come with direct experience in the task you are trying to avoid doing on your own.
For example, let's say you are sick and tired of doing your own inventory management for your Amazon seller account. Using sites like Upwork or our own FreeeUp, you are likely to find someone who already knows inventory management, and can do it more quickly and expertly than you can — and with a smile to boot.
The task doesn't even have to be as complicated as inventory management.  Think of the tasks you have in the business that are not urgent but are time consuming, like replying to emails or scheduling interviews.  As the business owner, your time is too a valuable commodity to spend on these types of tasks.
Save your time for tasks like formulating new business strategies or finding new markets to penetrate.  Wouldn't the business benefit more from this? Delegate the rest to a freelancer. Hiring freelancers works both from a financial and a logistical standpoint.  It would be such a waste not to capitalize on this advantage.
3. Lower your overall risk
When an employee decides to leave, finding a replacement is never easy.  Apart from going back to the drawing board, there's a lot of work to be done in processing his or her exit.  You've got to take care of their final pay, leave conversions, severance packages, and many more.  These are things that you need not worry about when you hire freelancers.
In most cases, freelancers can't collect unemployment insurance, since they are not actual employees of the company. If things aren't working out, you can let a freelancer go with pretty much no obligations, restrictions or regulations.
Finding an equivalent (or even better) talent wouldn't be much of a problem, either. You've got a large pool of experts to choose from since you're not limited to those willing to work in your local area. Without these hassles to hiring a replacement, there's almost minimal disruption to the business' daily operation.
All it takes is proper planning to avoid leaving a huge gap when someone leaves.  By having everyone understand what everyone else is doing, they can also figure out how to cover in the interim. Freelancers tend to be a lot more flexible than regular workers, so this is always a possibility. It's never good to put all your eggs in one basket, anyway, so making sure from the very beginning that someone can take over in a pinch is a great strategy.
4. Cut down on costs
If there's one good reason why you need to hire freelancers, it would have to be cost-efficiency.  By outsourcing to freelancers, covering benefits like health insurance and time off are no longer required. This alone can save you a lot of money, especially under current company regulations and requirements, like the stipulations of the Affordable Care Act.
Overhead issues like renting additional office space and buying equipment wouldn't be a problem either because they won't be needing any of this. They work remotely, which means their workspaces, internet and laptops are all on them.
Another huge factor in hiring freelancers is that you only need to hire one when you need one.  Unlike full-time employees whom you have to pay consistently whether they work or not, you only pay freelancers for hours worked.
What does that mean for you as a business owner?
It means you're getting your money's worth because you pay for results.  This is why it's ideal for startups to outsource tasks.  By outsourcing, you're still getting things done without spending too much, which means you can use the extra cash for other aspects of the business.
When combined together, these factors mean you can save significantly on costs by choosing freelancers to round out the workforce.
5. Cover unusual working times and needs
Let's say you want to offer your customers a better service experience. You've run the numbers, and you are confident that this will help customer retention, which has been a problem in the past.
One thing you want to do is offer 24-hour responses. The problem is, you don't have anyone who can do the work. No one in your office wants to stay up all night answering customer phone calls and that's completely understandable.
When you have freelancers working in your business, a 24 by 7 type of service wouldn't be a problem.  With thousands of experienced and reputable freelancers from Asia available at your disposal, your business can continue to operate even as you sleep.
Not only does the difference in timezone help address the manpower concerns, but it also allows you to bring in people who actually have a solid customer service background.  Most of these individuals previously worked in BPO, so the quality of talent you'll be getting can do more than just answer phone calls.
It's important to remember that customer service is the extension of your voice.  This makes hiring someone competent crucial because he or she will be speaking directly to your customers.  He or she will be responsible for either retaining customers or driving them away.
Knowing that your business is in good hands while you're away is essential.  This will give you peace of mind and help you sleep soundly as your business continues to make money.
6. Expand to new markets
If you're interested in opening up new markets, a freelancer can help you do that too. Let's say you want to start selling in London, for example. Why not hire a great contractor from London who can help you get the lay of the land?
With the right expertise, they can help you learn more about the business climate in the area, who your points of contact should be, etc. You can then get a better idea of what it would be like to have a remote office abroad and whether it would be worth it in the long run.
What makes freelancers suitable for business expansion is the fact that they are location-independent.  You don't have to be in the same country or timezone to get things done.  As long as you hire a trustworthy and skilled individual to do the work you require, almost everything's possible while you continue to run your business from the other side of the world.
In fact, the benefits of hiring freelancers don't end there.  As the business expands, you will need more hands to assist you in growing your business.  The quickest and more cost-effective way to cope with progress is to hire more freelancers.
Conclusion
There's no question that hiring freelancers presents a lot of advantages.  At FreeeUp, we've seen the difference great freelancers have made for our own business. We've been grateful to experience the rapid growth we've seen in just the past few years.
If you're a business owner who's always short on time, we encourage you to try outsourcing. You can start by making a list of all the tasks you want to outsource and the budget you're willing to spend. If outsourcing makes sense based on your requirements, you can immediately begin the process by signing up as one of our clients.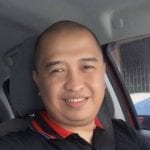 Noel Rosos is a personal development writer, motivational speaker, entrepreneur and founder of Life's How You Live It, a personal development blog dedicated to helping people live the life they've always dreamed of. He is also a writer/contributor for Arianna Huffington's wellness site, Thrive Global. He is an affiliate marketer, a full-time husband and father, and a self-proclaimed FAILUROLOGIST.