If you are a freelancer for Amazon looking to help grow your client's online business, you're in luck. We are doing a three part series to help uplevel your game and become a better freelancer for Amazon. In the first post, we discussed how to get organic product reviews to help boost your clients' businesses. This time we are switching gears and discussing how to leverage the Amazon and Facebook Pay Per Click (PPC) advertising platforms to sell more products and increase organic rankings at the same time.
#1 – Amazon PPC
Millions of people search on Amazon each month. Most of those searches are from purchase-ready customers using a string of words (known as long-tail searches) to find the products they are looking for. Amazon will take their search and return back a list of products that satisfy the user's desire. This list is a mixture of organic results and paid search results.
PPC works by running campaigns to find profitable keywords that will convert to sales, get rid of those keywords that do not convert, and increase bids for those keywords that do well.
Amazon sponsored ads will allow you to increase traffic to your client's product listing which will increase sales, increase its Amazon best seller rank, and increase its organic visibility and sales. And your client only pays when someone clicks on the sponsored ad!
You can even create split testing so that you can find out which ads are working best and continue to optimize over time for even better results.
#2 – Facebook PPC
Facebook is widely popular across all age groups and demographics. Everyone is on Facebook! This is why advertising on Facebook can be a goldmine to e-commerce businesses, and it is why you should recommend Facebook ads to your clients even as a freelancer for Amazon.
Facebook has an amazing ability to target ads to certain segments of people which makes it crazy effective and powerful. If the product is geared towards a specific gender, age group or any one of hundreds of other categories, your client can choose to send ads only to these people.
Facebook ads are also relatively easy to set up and manage, so you can learn this related skill to up your game, your clients can do them themselves, or they can hire another, experienced freelancer to take care of Facebook PPC.
Which PPC Platform to Use
You may be wondering which platform you should recommend to your clients to use to run the PPC campaigns for their products. Each has its distinct advantages when compared to the others.
Amazon buyers are ready to purchase. They do not come to Amazon to browse or window shop. Because of this, they are searching for a specific need, and are ready to pull out their credit cards. Advertising here means that when someone lands on your page quickly, you are likely to get a sale.
Facebook advertising allows the products that you manage to gain visibility in front of cold traffic who may or may not be interested in buying. However, Facebook ads offer incredible targeting, so it is a great way to increase brand and product awareness and potentially convert new people either now or later after you've warmed them up.
The bottom line is that either PPC platform (or a combination of both) has the ability to significantly increase your clients' sales. The bonus part here is that as the sales increase, Amazon will list the product higher in organic search results and the products will get more reviews as well.
When You Should Use PPC
Before ever getting started spending your client's money on Amazon PPC Sponsored Ads, you should already have a well written and optimized product page that is ready to convert viewers into buyers. Otherwise, you could be wasting money and damaging your reputation as a freelancer for Amazon.
Luckily, this is exactly what we are going to be discussing in the next post in this series … so stay tuned!
In addition, be ready to stay on top of the ads on both platforms. Run split tests. Analyze the data as it comes in and optimize your ads further to increase conversions. This is an on-going process as long as your ads run!
Learning to use PPC to increase sales and organic traffic is a quick way to become a better freelancer for Amazon and build your portfolio.
Melissa Ricker is a nuclear engineer and a professional freelance writer specializing in career growth, technical writing and online entrepreneurship. She writes a blog, Engineered Motherhood, for working mothers who need help balancing career growth and time management.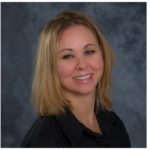 Melissa Ricker is a nuclear engineer turned integrative wellness and life coach and a professional freelance writer specializing in career growth, technical writing and online entrepreneurship. She runs her own business, Engineered Motherhood, for moms who have become overwhelmed in the chaos and stress of motherhood so much that they have lost their identity as women. She helps them redefine their lives, rediscover their purpose and streamline their days so that they can live as fulfilled and vibrant women as well as amazing mamas! Oh, and she both works as a freelancer as well as hires freelancers in her business!