FreeUp for Digital Agencies
FreeUp provides a fast access and reliable platform for digital agencies to hire top talent online. Agencies always have new talent needs for different projects and FreeUp is a perfect partner.
FreeUp works with digital agencies specializing in SEO, web development, social media, Facebook advertising, Google Adwords, lead generation, conversion rate optimization, eCommerce, and many more.
Do You Wish You Had More Top Talent At the Fingertips of Your Agency?
Agencies require top talent in their business to keep clients happy and give the agency the ability to take on more clients.
As an agency owner, you need to make sure that you have that top talent available at any time so that you can take on all clients interested in your services.
Without the top talent, you may not have the capacity for more clients. Without the capacity, you can't rapidly grow your sales. Don't lack top talent.
Here's How FreeUp Makes It Easy For Your Agency
Instead of scrambling to post a project that you need filled, sifting through 10-20 applicants, interviewing 2-5, and hoping to make the best selection, you can be introduced to an experienced and pre-vetted freelancer within 24 hours.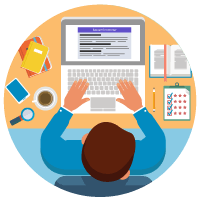 Only the Top 1% of Applicants Accepted
FreeUp receives hundreds of freelancer applications each week, puts each applicant through an interview and vetting process, then only accepts the top 1% of applicants into the network. As a business owner, you know you are getting top talent when hiring through FreeUp.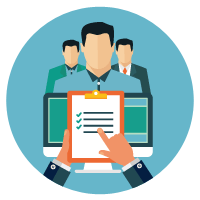 Immediate Access to Top Talent
Once you've created a FreeUp account, you gain immediate access to the hundreds of pre-vetted freelancers in the FreeUp network. From $5 to $50 per hour, you can hire a variety of freelancers to help with basic tasks all the way up to top level experts.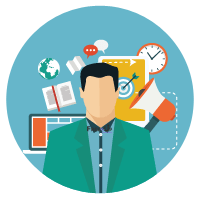 Introduction Within 24 Hours
In your FreeUp account, you submit a Freelancer Request that outlines exactly who you're looking for. I.e. SEO expert, $20 to $30 budget, US based, 2+ years experience, etc. Once submitted, you will be introduced to a match from the network within 24 hours. You can chat with them then decide to hire or send us feedback on why they weren't a good fit.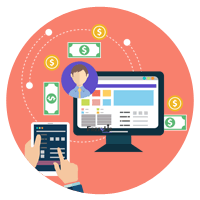 All Billing and Hours Tracking Handled
After hiring a freelancer for your agency, they are linked to your FreeUp account so you can view all hours that they bill. On each Thursday, you are billed through the payment method that you set up for the hours billed by the freelancers in the past week. It's simple and streamlined.
Start Hiring for Your Digital Agency
Digital Agencies Are Loving FreeeUp
"Running an agency can be grueling work. We are constantly adding new clients and starting new projects. I hate searching the Internet for great talent. I was referred to FreeUp by a fellow business owner and I quickly became a long term client. Whenever I need a freelancer, Nate and his FreeUp team delivery quickly. It has helped me scale faster than I was able to before."
Charles Crawford | Serial Entrepreneur
"FreeUp is Great! Super responsive and always has the exact type of freelancer I need to help grow my eCommerce consulting agency."
Rob Zawadski | eCommerce Consulting Agency
"I met Nate at a CEO Space conference 1 year ago. After talking to other people at the event about FreeeUp, I decided to give it a try. I run a large social media marketing agency and I have been able to get top talent quickly from using FreeUp. The quality of talent is above all other freelance platforms and there is a level of confidence when you partner with FreeUp that allows you to scale with quality and assurance. I am excited to continue to use them as my agency grows."
Daniel T. Ruke | Digital Agency Owner
"Good group of guys to work with. Very reliable!"
Brandon Smith | Digital Agency Owner
Agencies Hiring With FreeeUp