What are the best 2020 payment solutions for eCommerce businesses?
In order to run a successful eCommerce business, your website should offer customers a variety of payment methods. After all, your online business revolves around making money.
And that's why you opted to sell online, right?
By 2021, the number of online buyers is expected to be more than 2.14 billion people. One of the common reasons people buy online is that they can shop at any time and from wherever they are. But 69% of these online buyers abandon shopping carts. And one of the reasons this happens is that they are missing their preferred payment methods.
There are bazillions of online payment gateways for eCommerce businesses out there. If you are already running an eCommerce business or you are thinking of starting one, you should integrate payment gateways that accommodate the majority of online buyers.
A good rule of thumb is to have more than one payment solution for your eCommerce business.
Why use multiple online payment methods on your eCommerce website?
Although it's possible to use one popular payment method, customers have their own preferred payment gateways these days. Besides, customers don't prefer giving out their card information. They want a payment method where they just log into their accounts and do the payment.
Also, a growing number of online purchases are taking place on mobile devices. So it's more important than ever to consider adding a payment method that accommodates mobile buyers as well.
And this takes us back to the question: What are the best 2020 payment solutions for eCommerce websites?
6 2020 Payment Solutions for Your eCommerce Store
PayPal is one of the most popular payment solutions for eCommerce businesses. The platform has more than 277 million active users worldwide. Currently, more than 17 million businesses use PayPal. This means if your eCommerce website doesn't use this online payment company, then you are losing a lot of sales. Besides, PayPal has higher cart conversion rates.
This platform is also easy to use, reliable, and secure. Integrating it into your eCommerce website is also easy. Also, PayPal accepts credit cards, debit cards, Venmo, and PayPal payments. For buyers, it's free to use.
As an eCommerce business owner, you can expect to pay transaction fees of 2.9% + $0.30 for each sale in the US. International sales come at a higher cost, though, depending on where your customers are buying from.
PayPal is the most popular online payment method of all time but Amazon is also the most popular eCommerce website with millions of customers buying items every day.
If you an Amazon seller, then adding Amazon Pay into your online store can make it easy for your customers to check out fast. Amazon Pay is also easy to use, reliable, and fast. This lessens the cart abandonment rate.
The best thing about Amazon Pay is that it has proven fraud protection and works well on almost all devices. Adding the Amazon Pay button to your online store is also easy.
Amazon transaction costs are 2.9% + $0.30 for each local purchase and 3.9% + $0.30 for each international sale.
Google Pay is a digital wallet by Google. Popular companies like StubHub and Airbnb are already using this payment method. According to Google, hundreds of millions of users have card information stored in their database.
The payment method supports mobile and desktop devices and secures information through encryption.  Google Pay is suitable for in-person checkouts, eCommerce stores, and mobile apps.
With this payment option, retailers can add loyalty programs, deals, and digital gift cards instead of paper and plastic cards. The payment gateway is also easy to set up on your eCommerce business and can be used with other payment methods like PayPal, and Stripe.
Stripe is another remarkable online payment solution for eCommerce stores. The platform was founded in 2010 and is currently ranked among the top payment methods due to its versatility.
The payment solution accepts credit cards, different currencies, digital wallets, ACH transfers, Google Pay, and Visa Checkout. It's suitable for on-demand marketplaces, eCommerce stores, and subscription services.
If you are thinking of starting an eCommerce business with multiple processes and services, then look no further than this payment method. eCommerce businesses that have implemented this payment gateway are said to have increased revenue by 6.7%.
The good thing about Stripe is that it allows eCommerce business owners to set up recurring payments from customers. Besides, you can customize it based on the needs of your online store.
The merchant transaction fees are 2.9% + $0.30 for every card charge plus a 1% charge for international cards.
Apple controls 54% of the mobile vendor market share in the U.S. Apple Play is designed for iOS users, but is much faster and more secure since customers use their fingerprints for validation.
Customers can set up Apple Pay on their devices and pay for items with just a single touch of a button. This means you will have less shopping cart abandonment rates. Apple Pay can be used on mobile sites, eCommerce sites, as well as in-person at brick and mortar shops.
Although American Express does not control a huge market share like the other payment methods we have talked about above, the digital wallet is trusted by customers. Besides, the platform has higher satisfaction rates and attracts higher-income earners.
The company offers 24/7 customer support, fraud protection and can be integrated with several other payment methods. The payment method accepts more than 120 currencies in more than 170 different countries thus making it suitable for eCommerce stores looking to attract international consumers.
You will start paying a fee of $20 per month for up to 100 transactions on your website.
Choosing the Best 2020 Payment Solutions for Your eCommerce Website
You should consider several things when choosing the best payment method for your e-commerce business. Using only one payment option or depending on traditional methods of payment can stop your business from growing.
The ability for customers to transact fast is an important factor to consider when choosing a proper payment gateway for your eCommerce store. Customers expect to purchase items online without the need to enter a lot of information. Having a complicated payment system can lead to high abandonment rates.
Here are a few other things to consider when choosing payment solutions for your eCommerce store:
●        Security
Make sure that the payment solution you offer ensures customer data security. Be aware of data protection laws in all countries where you sell so that you can choose a 2020 payment solution that is fully compliant.
●        Integrations
Different systems work with different types of payment methods. Choose a 2020 payment solution that gives you the best options – the ones that your customers prefer.
●        Transaction Fees
Different online payment services charge different transaction fees. Just make sure there are no hidden costs with the payment solution you are adding to your eCommerce shop.
While some payment solutions may not require you to pay to open an account, some will charge you for other services. Compare transaction fees charged per sale as well as monthly charges. It's easier to go with a payment solution that charges a flat rate plus a small percentage charge.
Wrapping It Up
Because the success of your online business depends on sales, you need to make sure you don't send customers away because you don't offer their preferred payment methods.
Remember, the more payment options you integrate into your eCommerce store, the more convenience you offer to your customers.
This post was contributed by Isabell Gaylord, a professional freelance writer and editor at Assignment Geek. She is also an eCommerce consultant who helps online businesses with ideas for success.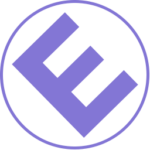 FreeeUp accepts posts on a case by case basis from guest writers who have a unique perspective and knowledge to share with the community.