These days, it's all about Amazon listing optimization. Getting your product listed on Amazon is the easy part. Getting that product seen by eager buyers is the real challenge.  Amazon's Sponsored Products pay-per-click marketing platform should be part of your strategy. That's going to cut into your profits, though, and won't be as effective if you don't use organic Amazon listing optimization anyway. In fact, Amazon won't allow your listing to show up for a PPC search term at all if you don't have the keywords for the search term in your listing. So, what other options do you have to get your product seen by Amazon shoppers?
Search Terms for Amazon Listing Optimization
Just like traditional website SEO, you can use Amazon keywords to help rank your listing toward the top of the platform's search results. Amazon uses its own search algorithm known as A9. This algorithm is different than those used in traditional search engines like Google and Bing because Amazon's only goal is to make a sale. This makes Amazon listing optimization a little different from regular search visibility.
By the time shoppers arrive at the Amazon search bar, they most likely have their credit cards in hand, ready to buy. They know what they want and they know where to get it. Well, almost. Because there are millions of products available on the world's biggest shopping site, the search bar is the quickest way for them to find what they are looking for. Amazon listing optimization works to bring up your listing when they start typing.
Whether you use a broad keyword like "pink sneakers" or a more specific keyword phrase like "pink Converse high-top sneakers for women size 8", you will get results. But what if you typed in "pink basketball sneakers ladies 8"? Would you get the same results? The way Amazon listing optimization works, probably not.
How would you know what search terms buyers use most often? As a seller, you may be tempted to simply guess at what keywords would work best for your product. Or try using some of the free tools that are out there. This will likely get you lost among thousands of other listings. You are simply going to miss some keywords, and as a result, lose sales. You could use an Amazon listing optimization service, but these are usually pricey and give you little control or insight into Amazon SEO optimization strategies. But if you learned these strategies yourself, you would be able to use them on your future listings.
Missing Sales Hurts
When keywords or key phrases are not indexed for your listing, they won't show up in a customer's search for those terms.  Not only are you not going to get the sales for those searches if your listing isn't showing up, but the missing sales translates to a lower sales velocity. The most important thing to Amazon's A9 search algorithm is your listing's sales velocity. The higher the velocity the more Amazon will reward your listing by moving it up above the listings that have a lower sales velocity.
Amazon Penalizes Listings that Show Up where they Don't Belong
It can also be tempting to take a shotgun approach to your keywords, but the problem is that Amazon is watching your conversion rates. When your listing shows up in a customer search and the customer doesn't buy your item, Amazon tracks that and penalizes the listing thinking it's not a product that customers want.
Do Your Own Amazon Listing Optimization
The best approach is a smart, focused approach.
Instead of putting your Amazon listing optimization in someone else's hands, you can take control with the powerful tools included in the WordTree platform to build the perfectly optimized listing.
This affordable suite of Amazon listing optimization tools will find the top most searched keywords that buyers use to find products like yours. Just input up to 10 competing Amazon listings that are the same or similar to what you are selling. A custom organic search report will be generated showing the relevancy score of each keyword, along with broad search volume, exact search volume, and sales velocity. Using this list, you can choose the best keywords to sell your product.
WordTree is pulling the search volumes straight from Amazon's ad servers, so you are getting numbers that are Amazon's numbers. These search volumes are not only great for keyword optimization, but for building PPC campaigns as well, since you now know how often these search terms are being searched on Amazon.
After generating an organic search report, the WordTree Listing Builder then guides you through placing these keywords where they should be used. WordTree's Listing Builder will speed up the process of crafting a keyword optimized listing that will aid your listing to moving to the top of the A9 search results. The process easily teaches you how to use Amazon keywords and also shows you the number of characters you are allowed, updating while you type. This way, you can use all of the space allowed to create titles, bullet points, descriptions, search terms, and subject matter fields for optimal results. If you're looking to optimize an existing product listing, there's a convenient import feature that puts your current listing's content into the proper fields so you can key in your title, bullets, description and the rest.
With WordTree, you also get a free 31 day trial of their rank tracker, so you can keep an eye on where your listing ranks in comparison with your competitors. This information will give you what you'll need to make better ad copy decisions and PPC decisions. Plus, there's a free Google Chrome extension you can use to quickly see what keywords your listing shows up for (or not) on Amazon with just a few clicks.
Never post an ineffective, under-optimized Amazon listing again! Learn to use the best keywords in the best ways to get your fair share of eager Amazon buyers with WordTree.
Hire a Freelancer to Get Found Faster
If you're like thousands of other Amazon sellers out there, you don't have a lot of time on your hands. Even with sophisticated tools for keyword research, optimizing listings takes time. You have to learn the software. Then you have to do competition research and run it for each of your listings. And then you have to go in and update each listing. Plus, as we all know, PPC is a whole other set of tasks. You could be using this time to grow your business, focusing on things that only you as the business owner can do.
Hire a freelance Amazon VA to take care of your Amazon listing optimization and PPC campaigns. You can hire experienced Amazon optimizers and PPC campaign implementers for reasonable rates through the FreeeUp marketplace. You can even find experts who will advise you on the best strategies for your business. And there are other experienced Amazon VAs that you can hire to help out with a whole other range of tasks as well, including customer service. If you don't have an account yet, sign up today – it takes only a few minutes – and you'll be on your way to freeing up more of your valuable time. Then you can head over to WordTree and sign up for the keyword research, rank tracking, and listing optimization tool for 30% less with this exclusive FreeeUp discount!
Paul Skarie is a cofounder of WordTree.io and has been selling on Amazon FBA full time since January 2014 and started private labeling in the middle of 2015. He has launched over 20 private label products on Amazon and keeps active with the community.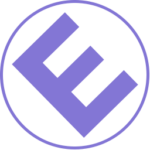 FreeeUp accepts posts on a case by case basis from guest writers who have a unique perspective and knowledge to share with the community.