The new Upwork fees are getting on our nerves.
One of the best things about freelance work is that there is a minimal amount of investment to get started. It's one of the things that attract so many people to the gig economy.
If you're a contractor, all you really need are three things: 1) a working laptop, 2) a decent internet connection, and 3) killer skills that can attract clients from all over. Meanwhile, if you're a client, then all you have to do is pay for a freelancer's time and then you're done.
Recently, the freelancing world has been made easier by marketplaces that bridge the gap between freelancers and clients looking for a great professional partnership. But maintaining a service such as this involves fees to keep it running smoothly.
One of these platforms is Upwork, and for a time, it provided awesome services to both freelancers and clients. But in early 2019, the company changed its pricing model. This not only perplexed its clientele but also affected the earnings of contractors looking for work through the marketplace.
Understanding Upwork Fees
Upwork is a freelance marketplace that launched in 2013. It is the result of the merger of two companies, Elance and oDesk. Elance was founded in 1999 by Beerud Sheth, Srini Anumolu, and Sanjay Noronha. oDesk was founded in 2003 by Odysseas Tsatalos and Stratis Karamanlakis.
As of March 2017, Upwork reported 14 million users in 180 countries with $1B in annual freelancer billings. Counting from 1999, the company has raised a total of $168 million through 10 private equity funding rounds.
Since the beginning, the company has gone through two pricing model changes. For a while, Upwork charged freelancers service fees of 10% with no service fees charged to clients. In 2016, they started charging clients a 2.75% flat fee and a range of 5% to 20% to freelancers depending on the transaction amount.
In May 2019 however, they launched one of the most controversial changes in their pricing model. On top of the already high fees, they are now charging freelancers for the following:
Freelancers will pay a commission based on their relationship with the client:
20% for the first $500 with a single client
10% for total billings between $500.01 and $10,000
5% for billings that exceed $10,000
Furthermore, Basic Upwork Members will now have to pay for Upwork connects. Instead of having 60 free tokens a month, freelancers will now have to pay $0.15 per Upwork connect. This means no freelancer on Upwork can apply for any gigs without having a paid membership, or by buying Connects as they go.
This means higher freelancer rates to cover higher costs.
According to Upwork Vice President of Product Jessica Tiwari, the change was a move to help professional freelancers win more projects. "With paid Connects, we expect fewer freelancers will submit fewer proposals, increasing your likelihood of winning projects and making it easier for clients to identify high-quality talent."
Upwork adds, "We are always looking for ways to ensure Upwork is the best solution for professional freelancers searching for new projects as well as businesses who need freelance talent to help reach their goals. While it's never easy to make a big change like this, we decided it was time to take this step to make Upwork an even better place for professional freelancers and clients."
While the company means well in their efforts, they still faced backlash particularly from smaller freelancers who don't have big projects on the platform.
Simple Ways to Avoid Upwork Fees
Upwork fees are inevitable both for contractors and for business owners looking for freelancers on the platform. When you think about it, for every $1000 spent on the platform, Upwork gets 2.75% from the client as a Payment Processing Fee and another 5% to 20% Sliding Service Fee from the freelancers. This adds up to at least $127.50 and up to $227.50 per transaction.
The good news is you don't have to feel like you're stuck in this system. There are quite a few things you can do to avoid these fees and still get quality services. Whether you're looking for quality hires or trying to land profitable projects, the following tips are for you.
1. Switch to Other Platforms
The great thing about the prevalence of the gig economy nowadays is that there are several options available for both contractors and clients. While Upwork is one of the first and biggest freelancer marketplaces in the world, it certainly isn't the last. And it won't be the only one.
There are other platforms available for you regardless of whether you're looking for work or you need a project done for your business. Here are some marketplaces you might want to try out:
FreeeUp
FreeeUp is a marketplace known for pre-vetting freelancers. We interview thousands of freelancers each week for skills, attitude, and communication, then only allow the top 1% into the platform.
There are no startup or monthly fees to use the FreeeUp Marketplace. If you're a client, you only pay the hourly or fixed rates you agree on with freelance hires, with no minimum requirement. You also pay freelancers right through the platform.
If you're a freelancer, there are no membership fees to be paid. You get to set your own rates and you get paid exactly that. FreeeUp simply adds on a 15% flat rate with a $2.00 minimum and that's what clients pay. FreeeUp does not cover payment transaction or bank conversion fees when paying freelancers, but it does everything in its power to minimize them.
Fiverr
Fiverr is a leading online marketplace for freelance services beginning at a cost of $5.00 per project. It connects clients with talented freelancers from a wide range of industries around the globe.
If you're a business owner looking for a way to get a task done at competitive prices, Fiverr is for you. They will charge you a processing fee of $1.00 for purchases up to $20.00. They charge you 5% of the total for orders more than $20.00.
Meanwhile, if you're a contractor selling your freelance services, they will charge 20% of every task you complete.
Credo
Whether your need is an audit or ongoing marketing work, Credo facilitates working with your pro, including receiving deliverables on time and monthly reporting.
They specialize in digital marketing and offer services ranging from search engine optimization, Google Ads management, PPC advertising, social media ad management, content marketing and production, and Amazon marketing.
Their pricing model is built around three tiers. The Starter Plan is for people looking for a coaching accelerator and it costs $899. Under this program, you will be able to attend a 6-week coaching course with an option to join the Credo Network eventually.
The Pro Plan is best for consultants and agencies with 2 to 10 people. It costs $399 per consultant or $699 per agency per year. With this tier, you can get started on the Credo network and project delivery platform.
Their highest-tier is an Agency Plan which is ideal for agencies with over 10 people. Here, you can grow your agency with Credo's group account features and high-value prospects. This entails a custom price quote.
Toptal
Toptal is an exclusive network of top global freelance software developers, designers, finance experts, and project managers. They thoroughly screen experts to ensure that they only offer freelancers of the highest caliber. Of the more than 100,000 people who apply to join the network each year, they accept fewer than 3%.
Toptal requires an initial deposit of $500 from clients that will be applied as a credit to the first invoice once you make a hire. If you decide not to move forward, your deposit will be refunded completely. They also have a no-risk trial period where you will only pay them if you are satisfied with the work done.
If you do decide to move forward, you will have to pay freelancer prices that vary depending on the service you need and whether or not you're hiring someone full-time, part-time, or per hour. Generally, freelancers on this platform charge between $60 to $200 per hour depending on their skillset.
Hubstaff Talent
Hubstaff Talent is a high quality, freely searchable directory of agencies and freelancers. They keep this directory as a free service to the public to help businesses find great freelancers to work with and to help remote contractors showcase their services all over the world.
There are no costs or fees for posting a project on Hubstaff Talent. Simply identify your required service and you'll receive an email when someone inquires about a specific position.
For freelancers, there are also no fees for creating a profile on their platform. If someone hires you through their portal, there are no fees involved, either. Moreover, they do not take a cut from your earnings whatsoever.
2. Market Your Services Through Cold Emails
According to the Freelancer's Union, finding work and maintaining a stable income are the two biggest challenges cited by freelancers. With Upwork fees adding to the burden, it can become more difficult to launch a freelance career.
The good news is freelancer marketplaces aren't the only source of clients for you. As a freelancer, you are absolutely free to use an array of tools to build your project and client lineup. One of the easiest ways you can avoid Upwork fess is by cold pitching potential clients. Here are some strategies to help you out:
Identify the Right Clients for You. Don't go after potential clients whose needs do not align with your skills and experience. Only approach clients that you can picture yourself working with. You need to be able to resonate with a client's brand, style, and tone for any cold pitch to work.
Cold Pitch to Someone Who Speaks Your Language. For some people, reaching out to HR gatekeepers is the most obvious thing to do, but the truth is you're leaving too much to chance when you follow this route. Instead, cold pitch to an ideal point of contact—someone who will have a say in hiring contractors for your area of expertise.
Find Their Email Address. These days, finding people's work email addresses has never been easier. You can use free email sourcing tools like Hunter or Voila Norbert to easily find the contact details you need.
Build an Enticing Cold Email. You won't get many responses if your cold email is bland. You need to be able to sell yourself and your services if you want your cold pitches to be successful. Make sure that you have an engaging subject line that captures the interest of your prospects. Your email should also be personal and engaging to the person you are reaching out to. Don't forget to add a killer pitch and your credentials to add more value to your cold email.
Follow-Up. The thing you must always remember about cold emailing is that the people you are pitching to are busy. You might not get a response immediately and that's okay. Following up every 3 to 4 business days is okay as long as you add value with each email and you're not just being annoying.
3. Use LinkedIn to Your Advantage
LinkedIn is heaven-sent for freelancers and agency owners who are looking for new clients without having to deal with Upwork fees. With over 350 million members, LinkedIn is a social media platform designed to help users build a powerful professional network. It's a free way to land clients directly.
You don't even have to do cold pitches on LinkedIn. All you need to do is to ensure that people know that you are a freelancer. Use the keyword 'freelance" in specific areas like the headline of your profile, your URL summary, experience, endorsements, projects, and other sections.
Don't forget to sell your services as well using the summary section on LinkedIn. Here, you can start with an elevator pitch that summarizes your offerings. You can follow this up by listing three to five bullet points highlighting the benefits of hiring you or your agency. You can also include client testimonials as well as a compelling call to action at the end.
Of course, it also pays to be active on the site. Update your profile frequently, join groups in your niche, and don't be shy to ask for referrals from the people in your network. It's also a good idea to connect with people who actually need your skills. Don't just wait around for potential clients to connect with you. Seek them out connect with them.
Final Words
For the most part, Upwork fees pose a challenge to freelancers and business owners alike who are trying to earn a living by doing what they are passionate about. It certainly doesn't spell the end of the world, however. We hope the tips above can help you find alternatives so you can keep doing what you love.
Do you need more outsourcing and scaling tips? FreeeUp has you covered! Tune in to our weekly podcast with entrepreneur CEO and founder of the FreeeUp Marketplace, Nathan Hirsch. Here, you can receive exclusive advice from leading entrepreneurs, business owners, and startup founders in eCommerce, Amazon, Shopify, and digital marketing.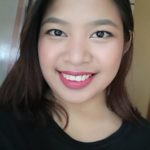 Anby Alcomendas is a writer, proofreader, editor, and researcher. She helps business owners target and convert the right customers through content creation and refinement. When she's not busy creating content, she turns to art for solace.