Being the largest search engine on the Internet, Google attracts a major chunk of visitors who are searching for suitable solutions to their queries. This creates a rich niche where businesses can invest and get exposure for their products.  In order to acquire this exposure from the online stream, businesses hire link building specialists. This is where beginning with Google AdWords steps in and can rake sweet profits towards your business.
How Does Google Ads Work?
Google Ads are designed to facilitate businesses in marketing and advertising their products and services within the search engine. When a visitor searches queries within Google, the keywords are matched with the content of relevant websites and AdWords are generated on the search results through text based ads.
Whenever the ads are clicked on by a user, Google tracks the number of times they have been visited. Same as link building specialists create links and Google monitors their clicks, except this time it remunerates the webmasters. Not only can you optimize their position, but also adjust keyword relevancy, which assists in creating captivating ads.
Getting started with Google AdWords can be quite the challenging task because you can seldom find the heads and tails of the matter. Here is a brief guide set by experts to get you started:
Develop and launch a website which deals in gathering leads from people and businesses who are searching for resources and can promote their advertisements.
Search for prospective clients who are on the lookout for sources that are selling the product whose leads you have gathered.
Start promoting the website on Google with the help of AdWords for gathering leads to sell.
The price of leads against marketing and advertisement charges is the profit from Google AdWords.
Is It Easy?
Although it may seem easy, Google AdWords is a complicated matter which requires implementation of a suitably devised strategy to attain success. It will work if your existing blog or website has a decent amount of traffic before hand since you have already established a base to attract users. AdSense is a program run directly by Google which permits marketers to advertise their services and products using AdWords.
According to a latest survey published by Niel Patel, 95% of Google's Revenue comes from Google AdWords. To add more to this, more than a million businesses use Google AdWords. This is Google's $60 billion revenue we are talking about.
Is Choosing AdWords Worthwhile?
In simple words, you make money whenever a user clicks on the ads and Google profits by displaying them in search results. And there is quite the profit margin in the business; both individuals and businesses place their investments in AdWords and are raking in sizable profits.  Plus, Google AdSense comes loaded with benefits such as:
The nature of the advertisements does not classify as blackhat SEO or any other form prohibited by Google, so they are completely legal from their perspective.
Relevant content benefits greatly as AdSense gives them priority.
Since Google has user trust, the ads being hosted by it have generally a very positive response.
Chances of fraud are zero since the system is being run by Google and all investors can benefit from it.
Google Experts Divide It into a 5 Step Plan
By sticking with these 5 easy guidelines produced by experts, you can be sure to step into the world of AdWords and establish yourself on top of the food chain.
1. Create Your Own Website
The first step towards entering the world of Google AdWords is to create your very own website. Do your research to find out with which business you feel an attachment and where the target audience will be easier to interact with personally. Next, choose the niche which you will pursue, keywords related to that field and start creating a basic strategy by which you will generate and sell leads. There is a multitude of web tools which are created for these purposes, so feel free to use them in your quest.
2. Choose Your Keywords Carefully
Always choose keywords which are relevant to the products and services which you are marketing. For example, if your website sells exercise equipment, the keywords should be relevant to them such as gym exercise machines and cardio and weight exercise equipment.
The Google AdWords tool is available to guide you for choosing quality keywords for your content which will have maximum effect. Check their length; they should be neither too short nor too long, their length should be just right.
Because the majority of work is based on the type and quality of keywords you choose, correctly implementing this phase is vital for the rest of the steps to succeed. According to Neil Patel, Google's quality score is closely bonded with the relevancy of the keywords. It all comes down if the keyword is shown in the actual ad or not.
3. Start Composing the Ads
You have set the basics for starting, now is the time to create the advertisement by signing up for Google AdWords. They should be related to the keywords you selected in the first place to assure that they will adhere to the strategy you wish to implement. The perfect ads incorporate a catchy heading to attract target audience coupled with a brief but adequate description about the product or service being offered. Always mention the URL of your webpage so the visitors are redirected to there when they click on the ad.
Here are two things that you must never compromise on while composing an ad.
Never Go Overboard on Spending Budget
According to Neil Patel, its best that you start with the minimum amounts. It can be around $25 to $50 which is more than enough to get started.
Take It Easy on Platform
It's a common rookie mistake. Since Google AdWords interface is already too complex, most marketers get lost in it and end up creating several variation of unnecessary ads. To avoid this keep it simple and settle on as much as the allows you.
4. Create an Enticing Landing Page
Now you need a landing page where the visitors will be redirected to when they click on the URL in the ads. This is the way you will lead the customers to your main website which functions as a sales page for the products and services you are offering.
There is another important factor that you need to keep in mind. Niel Patel has presented it as one of the cardinal qualities of the web master, and that is 'patience'. You need to remain patient to get results. 99% of marketers fail because they leave too early. Make patience your weapon and use it to divert traffic
5. Be Ready to Invest Some Ad Dollars Upfront
Remember, working with AdWords isn't completely free. You will need to invest a bit of capital to to expect some return. The keywords that you picked for AdWords require bidding, which results in the first three bids winning the ads positions.
The starting investment for jumping into AdWords is always high, but you can rest with ease that the return on investment (ROI) will compensate your initial payments. Once a steady flow of traffic has been achieved, you can reduce the investments you are making on them since you have established a stable foundation.
Working with AdWords – Slow but Steady wins the Race
Working with Google AdWords doesn't guarantee ROI overnight. Patience and strategic management of the entire process is fundamental for securing the many benefits that it offers, so take your time and play the game carefully. Although they require initial investment of resources, time and effort, the ROI will be more than promising to get you hooked on the profits of working with Google AdWords.
Simon Walker is an SEO consultant and eCommerce specialist who has worked in this Industry for almost 7 years. He has piloted several web development projects such as WooCommerce Custom Tabs extension and is currently working for FMEAddons, a leading eCommerce web development company.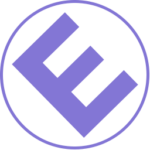 FreeeUp accepts posts on a case by case basis from guest writers who have a unique perspective and knowledge to share with the community.