As a Private Label seller or brand owner on Amazon, one thing that you care about the most is your brand reputation. Amazon allows your customers to leave product reviews publicly on your product page. Consumers nowadays are inclined to refer to these reviews before making purchase decisions. These reviews may therefore have a significant influence on your product as well as your brand reputation.
To protect your brand from being jeopardized by negative reviews, it's imperative for you to keep tracking your product reviews. If you are selling a vast number of items, monitoring reviews would be an arduous work for you. To save your precious time, you can utilise review management tools such as BQool's Review Central.
However, this tool cannot take care of customer service for you. The best way to offer outstanding customer service for customers who left negative reviews is to respond instantly after being notified of their complaints. To do so, you will need extra manpower. You should consider hiring a reliable virtual assistant to keep negative reviews under control.
How Can a Reliable Virtual Assistant Help You with Your Brand?
1. Request for feedback and review
If you want to sell on Amazon, you have to follow its ground rules. One of the main rules in this world is that your seller feedback will decide whether you are featured-seller or non-featured seller. On the other hand, product reviews impact potential customers' impressions of your products.
To succeed on Amazon, many sellers will send emails to their buyers to request for positive feedback and reviews. However, the response rate is usually low as customers are not obligated to leave feedback and reviews. Under this circumstance, it is necessary for sellers to create eye-catching email subjects, customized email content and even send along informative manuals.
With tools like BQool's Feedback Central, sellers can design multiple email campaigns for different products to enhance campaign performance. If you have an enormous number of listings, ask the reliable virtual assistant you've hired to customize email campaigns for you. Their experience will take you a step ahead since they have been handling this type of work for some time. They will also save you time once again since you won't have to figure it out yourself. This VA will know how to get all the automations set up properly with the proper content formatting.
2.  Monitor your reviews
BQool's Review Central is an example of a tool that will collect your new reviews on daily basis. You can set it to send you an email alert when a negative review comes in. It is easy for you to manage your reviews with this type of system. In addition, reviews are honest opinions that your customers left for your products. Why not take the advantage by using them as a source of first- hand data for your marketing research?
By gathering your product reviews and reading through them thoroughly, you can gain an accurate understanding of your customers' needs. When you receive negative reviews on your products, don't feel disheartened. They will provide you with the ideas you need to improve your products so you can have better product design in the future.
Monitoring reviews for all your products requires consistent effort. However, it is beneficial for your business in the long-run. If you truly want to develop your own brand on Amazon, you cannot ignore your reviews. This type of task is essential to your growth, but you probably can't justify spending time sorting through these reviews for the golden nuggets. You will need an assistant to take care of this part if you want to maximize the value of your customer reviews.
3. Resolve negative reviews
When you find that a customer is dissatisfied with your product, the best way to resolve it is to contact them personally. Show that you really care about them and are willing to offer appropriate compensation. However, Amazon has encrypted the user information of reviews. Many buyers also leave reviews under different names, This obstructs sellers from finding the customers who left these negative reviews.
BQool's review central facilitates the process for sellers so they can find these customers. As soon as you discover the identity of your buyer, send them an email instantly. You can also leave a message publicly under their review. This way, your potential buyers will also see that you care about your customers enough to find and reach out to them. This enhances their intention to purchase your products again in the future. The dissatisfied buyer is usually willing to change their review once they are contacted and have received compensation.
This process can be a long and tedious one. To offer remarkable customer service and resolve negative reviews, you need to invest in sufficient manpower. Again, a reliable virtual assistant with the right skill set can be a great help in this area. They will be familiar with the process of resolving customer complaints and the language that is called for. They know how to give great service so you can focus on what you do best.
What Characteristics Should You Look For in a VA?
The virtual assistant that you hire will have to read through hundreds or thousands of your reviews. This is necessary to collect your customers' feedback and help you gain a deeper understanding of their concerns and needs. This person must therefore be detail-oriented and perceptive. A reliable virtual assistant will help you contact the customers who left negative reviews and keep following up. This person must be patient and attentive, and not prone to let things slip past their radar.
Developing your own private label or brand is like taking care of your baby, You want to protect it from any potential harm. To effectively defend your brand reputation, you will not only need a few useful tools but also a reliable virtual assistant. With these support systems around you, you can turn threats to your brand reputation into opportunities to develop lasting positive relationships.
This article was contributed by BQool, a SaaS company offering great software solutions that help Amazon merchants resolve daily business challenges. The BQool suite so far consists of Repricing, Feedback, and Review Central.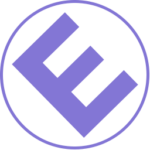 FreeeUp accepts posts on a case by case basis from guest writers who have a unique perspective and knowledge to share with the community.