It's fair to say that as a business owner, you've always got your hands full.  With customers, sales, and business reputation to worry about (among other things), time is definitely of the essence.
If you want to take your business to the next level, you need to be on top of everything, especially your financials.  This is easier said than done though, considering the amount of work you need to juggle every day.  Let's face it.  Though bookkeeping is more clerical in nature, it does take time to "do the books," so to speak.
In today's business, working hard is not enough.  You also need to be smart so you can get more things done without compromising your high-value tasks.  Is this even possible?
Absolutely.  A good way of doing this is to outsource bookkeeping to the Philippines, something we will talk about throughout this blog post.
Why Should You Outsource Bookkeeping to the Philippines?
With technology making things possible today, it would surprise us if you haven't yet considered outsourcing to the Philippines.  The benefits it offers are just too good to pass up. Below are some of them.
Save more money
Unlike hiring bookkeepers full time, outsourcing bookkeeping makes sense financially because you only pay for hours worked.  You don't need to pay for insurance or time off, which can save you a lot of money.  There's also no need to pay for office space, internet, or electricity because the freelancer covers those expenses.
Studying "the books," processing reports, and issuing purchase orders take time.  With a freelance bookkeeper doing these for you only when you need a task done, you'll be getting your money's worth.
Focus on more important tasks
Outsourcing also allows you to free yourself up from tasks that you shouldn't be doing in the first place.  It frees up your time so you can focus on more important tasks.  With someone handling your books, you'll have more time to grow your business and build relationships instead of doing things that are not worth your time as the business owner. More than that, others who specialize in this area can probably do them better than you can.
While it's good for you to have a basic understanding of your financials, it's not efficient for you to perform the tasks mentioned.  Your business needs your leadership and guidance.  You can't do that when you're too busy checking financial reports and invoices against sales and tax brackets.
Deep talent pool
The good thing about outsourcing is that it puts you in front of a deep talent pool of freelancers with specific skills.  If you outsource bookkeeping to the Philippines, you'll have plenty of options to choose from.  This will give you more flexibility in terms of finding the bookkeeper that matches your requirements.
This will also give you peace of mind, knowing that the person in charge of your financials is more than capable.  It's important to remember that these freelancers know more than just the basics.  In most cases, they may even be more qualified than you are based on their knowledge and experience.  That's a really good deal no matter how you look at it.
Opting to outsource bookkeeping to the Philippines can help you put a check on each of the items mentioned.  It's an excellent place to find freelancers who are both competent and affordable.
When is the Right Time to Pull the Trigger?
If you haven't entertained the idea of outsourcing, there' probably one question that's bothering you:
"When is the right time to outsource?"
Unfortunately, there isn't a single correct answer to this question because business owners have different experiences.
Time
One of the main reasons why business owners outsource is because of time.  If you never have enough bandwidth to get everything done, you need additional hands to come in and take some of the load off you.
Another reason to outsource is if you want to save more money.  This isn't unusual given how expensive hiring full-time people can be.  If your budget can only go so far but you need help, outsourcing makes perfect sense.
Expertise
There may also be times when you need to add an expert to your business to give it a competitive edge.  Having a highly-skilled bookkeeper can have ripple effects that can put your business in a better position.
Lastly, outsourcing makes sense for impending business expansion.  Instead of being part of daily operations to help cover the volume increase, you're better off doing your "CEO" tasks. You'll be doing your business a favor by helping it grow through your leadership.
Whatever the reason may be, one thing is clear.  Choosing to outsource bookkeeping to the Philippines is a win-win, both from a financial and logistical standpoint.
Where and How Do You Start?
As with any big endeavor, the most difficult part is always the beginning, especially if this is your first attempt at outsourcing.  This guide will help make things easier as long as you follow these steps.
1.  Identify the Tasks You Would Like to Outsource
The first thing you need to decide are the tasks you will outsource.  You want to be as specific as you possibly can and not just delegate bookkeeping as a whole.
Will they be in charge of matching invoices with purchase orders?
Is inventory system documentation and maintenance part of their responsibilities?
What sort of reports are you expecting them to submit weekly or monthly?
Are they also going to be accountable for tax preparation?
These are just some of the questions you need to answer before you begin outsourcing.  With the wide scope bookkeeping covers, it's important to determine who is accountable for what before you start working together.
There may also be tasks that fall beyond the scope of their capabilities. Not being an expert, you might be asking a bookkeeper to do an accountant's work. The mismatch will hurt your chances of finding the right fit.
Even if you are hiring someone to take over all aspects of bookkeeping, you still need to specify the freelancer's responsibilities.  You have to make sure that you are both on the same page because a slight misunderstanding can lead to chaos.
Once you have decided which tasks you want to outsource, make sure to document them so you can discuss them later.
2.  Determine the Qualities You're Looking for in a Freelancer
Once you have decided on the tasks to outsource, the next thing you need to focus on is the freelancer.
What are the specific qualities you're looking for in a freelancer? (Hard skills, soft skills, personal characteristics, professional traits.)
What level of experience do you need?
Do they have to have an accounting degree?
Should they have knowledge of the bookkeeping software you use, or are you willing to teach them / give them time to learn it?
It's important to establish these things right from the get-go because this is what freelancers and freelance marketplaces will base matches on.  With outsourcing as with any other relationship, finding the right match is the key to success.
Try to go beyond knowledge and skills when creating your avatar.  Do you prefer working with a specific gender, age range, or marital status?  Should they work in the same timezone as you do or is it okay for them to work flexible hours?
Write these guidelines down and stick to them. It's easier to accomplish things when you and the freelancer are on the same wavelength.  Remember that finding the right fit makes all the difference.
The great thing about outsourcing these days is that it's never been as easy as it used to be.  The internet is filled with dozens of freelance marketplaces with deep talent pools, giving you more flexibility and alternatives.
These marketplaces have varying hiring processes.  Some of them allow you to submit your requirements so they can send you several freelancers with matching profiles.  You can then interview and assess who among these talents is a perfect fit.
There are also those who offer pre-vetted freelancers which makes things easier for you.  Instead of doing the interviews and sifting through countless resumes, the marketplace does it for you.  All you have to do after submitting your requirements is to do a quick interview with the freelancer they'll send to find out if you're a match.  You can just imagine how much time you'll save if most of the hiring tasks have already been taken care of.
Your choice of freelance marketplace basically depends on how involved you want to be in the hiring process.  You'll also want one that offers you convenient and safe payment options as well as great customer service. Free sign-up and free premium-level service may also be enticing factors.
4.  Hire the Best Match
Once you've found the freelancer you're looking for, the next step is to formally hire them.
What makes the FreeeUp Marketplace so efficient is that you can immediately work with a freelancer 24 hours after hiring them. On other marketplaces, the hiring process can take days or even weeks. Still, this is faster than hiring full time. Outsourcing is extremely helpful especially if your need is urgent.  There's no need for HR or medicals, for instance.  Just click on the "Hire" button, and you'll be on your way.
Should the freelancers you met not match your requirements, you can always keep your request open to attract more candidates. On FreeeUp, this option is open to you at the click of a button. You can also reach out to an assistant via email or Skype.
5.  Ensure Proper Onboarding Before Work Starts
Clicking on the "Hire" button is not the final step when you outsource bookkeeping to the Philippines.  Your responsibilities as a business owner don't end there.  In fact, the next step can be considered as one of the most critical.  It is one that can determine the success or failure of your hiring venture.
Proper onboarding is essential if you want the best working relationship with a freelancer.  Though they are skilled and experienced with bookkeeping, they'll still need your guidance.  They'll still need you to help them understand your specific business and personal preferences before you hand them the reins to your books.
This is exactly what onboarding is for.  It's an opportunity for you to introduce them to your business and show them the ropes.
Do they have access to your accounting software?
How would you like your reports formatted?
Which apps do you use to communicate?
Are they available for regular meetings?
What are the important dates they need to remember?
Is there a specific time you want them to be online?
It's important to establish all of these early on so they can perform their tasks more efficiently.  You want them to require minimal supervision.  You'll be putting your business in a good position once you reach this point, one where everything becomes automatic.
Setting expectations
Onboarding is also an opportunity to set clear expectations.  It's the best time to tell them what you're looking forward to in terms of performance and how they can contribute to the business.
Getting all of these out in the open will help freelancers know how they fit into the puzzle.  It will allow them to recognize the importance of their skills and how the business can benefit from them.
You don't have to have one-on-one sessions every time you hire freelancers.  You can have the general business information and role-specific information recorded on video or documented in the form of a PDF guide. Then you can briefly meet with a new hire to discuss the personal aspects.
Final Thoughts
Choosing to outsource bookkeeping to the Philippines is a huge decision.  There are many advantages, but outsourcing your company's bookkeeping can also be risky.  Let's face it.  Letting a total stranger manage your financials can put you in a compromising position.  All the more reason for you to follow the steps provided. Follow each of them to the letter so you can find the best freelancer who can help your business achieve its goals.
It's also important to know that you can't just leave everything up to them.  Once-in-a-while, you also need to check in on them, not just to check on their performance but also to see how they're doing personally.  Are they comfortable with what they're doing?  Is there anything they need that can help improve the system you have in place?  Do they have any suggestions that will help them track your finances more easily?  Make them feel that you're there for them.  If you want your business to succeed, you have to set freelancers up for success.
If you liked the content you just read, we would appreciate it if you would share it over social media.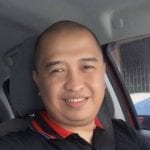 Noel Rosos is a personal development writer, motivational speaker, entrepreneur and founder of Life's How You Live It, a personal development blog dedicated to helping people live the life they've always dreamed of. He is also a writer/contributor for Arianna Huffington's wellness site, Thrive Global. He is an affiliate marketer, a full-time husband and father, and a self-proclaimed FAILUROLOGIST.