Remote freelancers are great for many reasons. They have allowed me to take my business to the next level without all of the sweat and tears associated with me trying to do it all myself. I have gained freedom – both financially and time-based. I now am able to work just a few hours a day while my business runs on autopilot. Remote freelancers are great at keeping things operating smoothly and efficiently. If you have been considering hiring remote freelancers for your own business, this article is a must read.
Thanks to technology, the ability to hire and engage remote freelancers is building in popularity with each passing day. More and more companies (both large and small) are taking advantage of everything the remote workforce has to offer. I could go on and on about all of the hundreds of reasons to hire remote freelancers , but today I want to talk about my personal favorite six reasons you should consider hiring online professionals to help grow your business just as I have.
If you have been on the fence, these six reasons may convince you to give it a try.
Happier Hires
Traffic and long commutes stress me out. I view all of those wasted hours as a loss in my day. I imagine those same things stress out freelancers as well. By hiring remote freelancers, you are eliminating that stress completely and essentially adding hours to freelancers' days. These are hours that can be spent with family or friends. Wasted time was one of the biggest drivers that led me to leave the corporate world and work from home. In fact, some of the biggest reasons why freelancers quit is due to commute time and work satisfaction. So, by taking away the stress and time associated with commuting, you help make remote freelancers happy.
Remote freelancers are great at staying motivated as well because their expenses are lower. They do not have to pay for mileage, tolls and wear and tear on a vehicle. They also do not have the expenses associated with a professional wardrobe and accessories.
A good boss or business owner wants happy freelancers. Happy freelancers are great because they are easier to manage and more willing to go the extra mile when required. They are also more likely to stay with your business long term therefore reducing expensive turnover costs.
Source Better Talent
Instead of having access to only the competent candidates in your city or local area, imagine if you could access the best talent from across the globe. When hiring remote freelancers, you will attract self-driven and talented freelancers from all over the world. The quality of freelancers that are able to work remotely, manage their own time, and deliver high quality products are the type of people you want and need with you as a part of your business. Remote works are often highly passionate about their work and strive to always deliver top notch products.
Additionally, if you live in a smaller town, your access to great talent may not be the best. When you hire remote, you're able to access top experts that could be in another state or even country. You can hire an expert with top tier talent and only need them for a few hours per week.
By hiring remote freelancers, you will bring together a group full of different backgrounds, cultures, and outlooks. Hiring freelancers with different perspectives will come in quite handy when you have a unique problem to solve or if you need to reach out to a wider audience.
Lower Labor Costs
Hiring remote freelancers is an economical choice in almost every case. The average business can save over ten thousand dollars per hire per year by sourcing remote compared to taking on an in-office hire.
The number of unscheduled absences and sick days will greatly reduce. Why? Because sick freelancers can still work from home if they choose to without the risk of spreading illness.
Expenses associated with office space are reduced or eliminated. Think about it. How much office space do you really need if the majority of freelancers are working remotely and independently? Hiring remote freelancers allows your business to scale easily in the future. As your business grows and expands you will not have to move office buildings every year which can be very expensive.
You can hire remote freelancers to work on an "as-needed" basis or a specific number of hours per week. Basically, you only pay for what you need or want. Most of the time in-office hires are full time hires. You pay them even if you don't have enough work to cover 40 hours per week.
Because you have access to highly skilled freelancers that you may not have had locally, onboarding costs can also be greatly reduced. You can hand pick freelancers who already have the required setup.
In-office hires cost a lot of money. There are considerations such as safety concerns, human resources availability, payroll and many more costs that may be hidden. Why not save all of that cost and put the money to use in wiser business investments? Remote freelancers are great because they help to greatly reduce your overhead costs.
More Productive People
While there are some people who work best at an office desk inside the cubicle of a tall building surrounded by other people, this is not the case for most freelancers. Distractions and interruptions cost the average corporation thousands or even millions of dollars per year. Most people work best in a quiet place with little distractions. One of the benefits of hiring remote freelancers is that they can work where they are most productive. Why wouldn't you want people to work where they are most efficient and comfortable?
I know that when I am comfortable and distraction free, my productivity skyrockets. That is why I do not like to set limits on the remote freelancers I've hired. They are free to work wherever and however they want as long as I get quality work in return. If they are most productive on their couch in their pajamas, that works for me.
The bottom line is that when a person is working remote and out of their home, they're isolated from the hundreds of daily distractions that take place in an office. Instead of constantly being distracted and interrupted, they can hone in on the task at home without disruption.
Fewer Disputes
If you've ever worked in a corporate environment, then you are likely no stranger to office drama. There is always something going on that serves as a distraction and can be costly to a business owner. When people work in close quarters, there is bound to be conflict. They can sometimes get into disagreements and this can lead to turnover, unhappiness and potentially costly legal trouble. Even in small offices, people have personality conflicts and disagreements. It is an inevitable part of the reality of working with another human being.
When you hire remote freelancers, the chance of having disputes is greatly reduced. While collaboration is often still required, remote freelancers do not have to deal with other freelancers as often or on a face-to-face basis. The physical distance between freelancers cuts out most of the disputes that could arise in an office setting. Even when conflicts do arise, they are much easier to deal with and resolve because the freelancers are not stuck with each other.
Less Turnover
High turnover can kill your business. The costs associated with losing people can devastate your bottom line. High turnover leads to high costs for postings, high onboarding costs, and wasted labor costs with management spending time in interviews and reading resumes. Work that requires high levels of onboarding and education have even higher turnover costs.
You may have a small business that you run with a handful of people. You may be part of a larger company hiring thousands. Regardless, the most important asset of the business is the people who work there. Hires are the backbone of your company. In today's competitive market, high turnover is a real threat to your organization. By hiring remote freelancers who are typically happier and more productive, you will greatly reduce the chances of them leaving your company. When you invest in onboarding for freelancers, you want them to stick around!
Freelancers are Great
Hiring remote freelancers is a choice that can skyrocket the earning potential of your business – no matter the size of your company. In my own personal experience, those remote freelancers are great because they ended up being the secret ingredient to my success. By hiring remote freelancers, I have been able to maintain a competitive edge in my market. It has been a choice that has continued to pay dividends.
The remote freelancers I've hired are happy and productive as well as some of the top talent in their fields. There are remote freelancers in virtually every specialty imaginable. The benefits associated with hiring remote freelancers goes on and on, but these top six reasons are reason enough for you to consider hiring remote freelancers for your own business needs.
Melissa Ricker is a nuclear engineer and a professional freelance writer. She specializes in career growth, technical writing and online entrepreneurship. She writes a blog, Engineered Motherhood, for working mothers who need help balancing career growth and time management.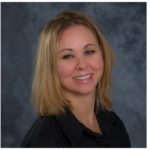 Melissa Ricker is a nuclear engineer turned integrative wellness and life coach and a professional freelance writer specializing in career growth, technical writing and online entrepreneurship. She runs her own business, Engineered Motherhood, for moms who have become overwhelmed in the chaos and stress of motherhood so much that they have lost their identity as women. She helps them redefine their lives, rediscover their purpose and streamline their days so that they can live as fulfilled and vibrant women as well as amazing mamas! Oh, and she both works as a freelancer as well as hires freelancers in her business!