Do you have a business on Amazon?
Whether you're a successful Amazon seller or someone who is just getting started with their business you may have already guessed the secret weapon to making all of this work efficiently.
The virtual assistant.
As you have already guessed, completing your assignments, listing products, creating perfect customer service, plus many other duties can get hectic without the assistance of a professional VA by your side.
In this article, I want to show you three valuable tools you should be using to help manage a virtual assistant, keep them productive and positive, and help get the most out them while they are on the clock for your business. These three tools are going to revolutionize your workflow and help you achieve the success you need for your Amazon business to flourish and grow.
#1 – Set Work Times
Download the Blank Schedule Doc here.
As you may already know, FreeeUp helps many business owners just like you achieve the growth they need to succeed on the Amazon platform. One of the things our founders pound home to workers is to make sure to communicate availability and work times.
A document is important because it helps a worker understand different things about your business. There are personal schedules for you as a business owner, so a virtual assistant can understand where you're going to be and what you're going to be doing at a specific time.
You should also create a document for work needed from the VA for the day/week/month so they can easily set short term goals for themselves within your company. Communicating the availability and work times that you need also reminds a virtual assistant of things they are currently doing and tasks they need to be looking into in the near future.
The most powerful part of this for your business is how it serves as a record of what you want done, and what a VA has actually done for the week. It's part of a strong communication process which is needed to further your Amazon business and can thrust your company ahead of it's competition because it keeps everyone on track and within the same mindset and goals.
#2 – Set Expectations
Download FreeeUp's Client Expectations Doc here.
The Client Expectations Doc should be one of the very first things your business sends to a new virtual assistant. This document shares valuable information about your company and the dream which you have envisioned for it, the goals you have planned for the company, and what you expect a new VA to do to help your company meet those goals.
It's essential to share this information with a new VA because it shares a sense of ownership with a new worker. You can't meet these goals without them. By sharing this information with a new VA you have opened the door to your company and provided them with a sense of value because of what they can bring to the table.
It's here where you can bring home specific points you want to uncover from a worker and get to know them a little better. You can also include onboarding videos or other pertinent information which you think is valuable to have them go through before they start.
Simply put, this builds a relationship bridge between your company and a VA and binds them together. It's here where you can add value for a virtual assistant and allow them to feel part of your company. It will also get them thinking about what they can do to further the business along.
#3 – Granting a Virtul Assistant Access To Your Amazon Account
Download FreeeUp's guide to granting access to a VA here.
A virtual assistant will continually be popping in and out of your Amazon account. Therefore, you will need to give them access in order to complete certain jobs for you. You may be hesitant to allow someone into your account, and rightly so. You must make sure that they are trustworthy before you grant access. Always think about the background and expertise of the person who will have access to your account. This should be done during the hiring process. At FreeeUp, all of the Amazon freelancers are vetted professionals and have helped thousands of people just like you.
One you are ready, it is a very simple process to grant them access. This document will share with you all of the steps you need to take in order to grant a new VA permission to do all of the work you need done.
There are many different permissions you will be able to grant the virtual assistant. Make sure you understand the job they need to do for you. Do not allow them total permission if they're only going to be working on a specific part of your account. Our document will help you get through all of those procedures easily.
Conclusion
If you want to grow your Amazon business, sooner or later you're going to need a virtual assistant to help you manage the day-to-day of the ever changing industry in which you're engulfed. There comes a day when you realize you cannot do everything alone and when that day comes you need to start looking for a VA.
When you do find the right person for the job, these three free resources will help you more than you will ever know to begin building your Amazon business. Remember, it's all about communication, trust, and setting the right goals and getting them accomplished. These documents can help you establish that.
Wade Harman is a content writing wizard with an M.A. in Cognitive Psychology. He shares social media psychology and other marketing tips online related to cognitive trigger response. He loves to fish and read comic books for fun, to get the creative juices flowing.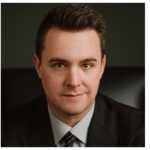 Wade is a content writing wizard with FreeeUp. He helps clients all over the world create actionable content which triggers emotion and sales for their customers. Wade is a husband and father of two boys and loves to eat pepperoni sandwiches and play the fiddle every day. Wade has been storytelling professionally for 5 years and prides himself in creating a personal story for you. If you would like Wade to produce content like this for your business, ask for him at FreeeUp, and we'll get you started!