Have you ever wanted to run your business from home but couldn't figure how you would hire online to make it happen? In today's advanced world, technology makes that dream a reality for anyone who wants it. In fact, business owners all over the world are choosing to run the entire show online. They offer services and products online, and they hire virtual freelancers to manage and grow their businesses.
The number of companies choosing to hire online is growing by the day as the online industry rapidly evolves. New opportunities are popping up by the second. If you have ever wanted to leave the corporate world behind and run your business online, now is the perfect time to make the jump.
While there are an abundance of websites and platforms to hire online, knowing the best options available is essential to stay ahead of your competition and secure the best freelancers. Here is a list of the top 10 websites to hire online.
(If you're a freelancer looking for work, you can use this list to find freelance work.)
FreeeUp is a quickly growing online hiring marketplace specifically geared towards eCommerce. It has generated great reviews because they thoroughly pre-vet all the remote freelancers who apply to join the network to ensure they have skilled and reliable people to choose from. From the hundreds of freelancer applications that FreeeUp receives each week, they only accept the top 1% that make it through their unique interview process. Clients gain unlimited access to top freelancers in the FreeeUp marketplace and can request a new freelancer in as little as 30 seconds. Once hired, all billing is handled seamlessly through the FreeeUp software. In the rare case that a hire quits, FreeeUp will replace them immediately (within 24 hours) and cover any replacement costs. Keep an eye out for FreeeUp as they expand into other industries and countries.
Peopleperhour is a platform focused on web projects. If your business needs help with designing, web developing, or SEO specializing, this site is definitely worth your time to check out. This site allows both businesses and freelancers to register for free and only takes a small fee from freelancers when they successfully book a project.
Craigslist is not a dedicated online hiring platform by any means, but the sheer size of the site means that there will always be options available to business owners looking to hire online. It is completely free for both seller and buyer which is both a good and a bad thing. It is great because there will never be a shortage of posts. It can be a bad thing though because the project posted have no guarantee to either party. Hiring on Craigslist can be a good source of help, but always use extra caution if you decide to hire from this site as it is not monitored or regulated.
Freelancer.com has over 8 million projects in numerous categories posted on the site making them one of the biggest sites to hire online. There is a wide variety of options to choose from when you sign up to find freelancer. There is a free version all the way up to a premium version. The membership type you choose will affect how much money you pay to Freelancer when you find freelancers through their site. Having options is great for business owners because hiring online definitely isn't a "one-size-fits-all" kind of thing.
iFreelance is one of only a few sites to hire online freelancers that does not take a commission from their earnings. They charge a low monthly membership, and freelancers are able to create personalized profiles and bid on projects. Companies or individuals can log into iFreelance and post projects free of charge. There is a lot of work available but not much protection for either buyer or seller. Any work that is agreed upon is communicated between the freelancer and the client, removing any liability from iFreelance. Proceed at your own risk!
Contently only works with top-notch writers so if your business needs written content, this site to hire online is a good choice.  The talent at Contently reviews all of the writers' portfolios and match the writers with new and existing projects. You will pay a premium for writers hired from Contently, but the product will be superior.
Fiverr.com is a website where people can buy services starting at a rate of $5. The categories range from writing and creating videos all the way to crafting unique gifts and a whole lot more. As a business owner, it is important to realize that sometimes you get what you pay for so use caution and read all of the reviews before you purchase from this site.
Toptal is an exclusive network of the top freelance software developers and designers. Engineers created the company, and they are highly restrictive with the talent they bring on board. If you choose to hire a software developer or designer, you will pay a premium for the service, but the reviews claim that it is well worth it.
Upwork is an international freelancing platform offering business owners talent ranging from blog posts to web design and everything in between. Over 9 million freelancers are competing for projects on Upwork which can lead to low rates for business owners.  However, this site has a stellar reputation and is well known so the quality of work should remain high even when rates are low.
Article Bunny provides online freelancers who specialize in writing. It is based on a simple idea. Customers let them know what they need written, and they will tell the customer how long it will take and how much money it will cost. ArticleBunny is very strict about who writes for them. Writers must pass English proficiency, grammar, and writing tests to make sure only high-quality content is generated for their clients. They also have VoiceBunny and TranslationBunny freelance sites to offer other services.
Outsourcing creative content is a trend that is not going away anytime soon. More business owners and corporate companies are choosing to hire online. As you hire freelancers to help grow your business, choose your online hiring platform wisely. Do your research and ensure that the platform has a good reputation and backs up the work you pay for. These top ten websites to hire online freelancers provide a great place to start!
We have a handful of videos all about hiring freelancers online on the FreeeUp Youtube channel and on the FreeeUp Outsourcing and Scaling show on Itunes! Check it out! You can also visit the FreeeUp  Facebook page and hit like.
Melissa Ricker is a nuclear engineer and a professional freelance writer specializing in career growth, technical writing and online entrepreneurship. She writes a blog, Engineered Motherhood, for working mothers who need help balancing career growth and time management.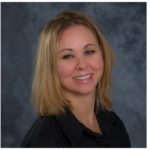 Melissa Ricker is a nuclear engineer turned integrative wellness and life coach and a professional freelance writer specializing in career growth, technical writing and online entrepreneurship. She runs her own business, Engineered Motherhood, for moms who have become overwhelmed in the chaos and stress of motherhood so much that they have lost their identity as women. She helps them redefine their lives, rediscover their purpose and streamline their days so that they can live as fulfilled and vibrant women as well as amazing mamas! Oh, and she both works as a freelancer as well as hires freelancers in her business!