Have you ever asked yourself, what is a virtual assistant? The virtual assistant world is slowly becoming one of the go-to sources for online (and offline) businesses all over the globe. The reason for this is virtual assistants are sometimes necessary for someone who has their hands full with certain projects.
I want to answer the question: what is a virtual assistant in this article today and not only this question, but a handful of other questions you may be asking yourself before you hire a VA for your business. Here are some of the common questions most new business owners are asking about virtual assistants.
#1 – What is a virtual assistant?
Ah, the question of the hour: Exactly what IS a virtual assistant anyway?
If you're on the fence about this but have possibly been hearing/reading about these special magicians either on social media or on someone's blog, let me tell you they are very special people.
First of all, the most common answer to this question is that virtual assistants generally provide professional administrative, technical, or creative assistance to their clients while working remotely from home.
A virtual assistant is someone who wears many hats within your business. They can adapt and relate. In a sense, they are transformers and lifesavers to your business saving you time and money because you are not wasting it reading emails or responding to calls. You have hired a VA for that.
What is a virtual assistant? It's an assistant who helps you in the virtual business world. You already know what an assistant is, someone who stands by your side and supports you in your work. They strengthen you and make you more productive. That's what a great VA does for your business.
#2 – Why do businesses hire VA's?
There are many reasons to open your doors to a virtual assistant within your business. Perhaps you want to free up your time during your work day, or you just need someone with specific experience and expertise to be by your side.
However, most businesses hire virtual assistants because the VA can drive business growth exponentially.
For the simple reason that you cannot do everything by yourself, the virtual assistant can give you extra hands causing more productivity and growth within your company. You will quickly realize this growth with a new and experienced VA by your side.
Another reason businesses hire virtual assistants is because it decreases operational costs on your side of the budget. The virtual assistant is cheaper to hire than someone who would come into your business and work 8 hours and go back to their own home.
By hiring a VA, businesses can save on office space expense, maintenance costs, and you don't have to provide office expenses like computers, phones, and faxes, etc.
#3 – What tasks can a VA complete?
You can hire a virtual assistant for many tasks and it's up to you to determine which tasks you need them to complete, however, here are some ideas you can use to get you started.
 Email Management/Filtering
Setting up Autoresponders (Aweber, Mailchimp)
Booking appointments with clients
Following up with clients/customers (sending thank you and other reminder emails)
Receptionist duties (answering occasional calls)
It's really up to you to figure out what tasks you need help with and which areas a new VA could service your company in the best productive way possible. Learn these ideas by understanding these specific areas so you can hire out for them.
#4 – How do you hire a va?
First, you will want to hire an experienced and reputable VA. For instance, here at the FreeeUp Marketplace, we can put you in touch with experienced virtual assistants who have specific experience to accomplish what you need done.
Other ways you can hire for a VA is through your friends and colleagues. Learn which of these businesses has used virtual assistants and you can glean recommendations from these businesses through word of mouth.
Again, if you have no word of mouth recommendations to lean on you can rely on platforms like the next topic.
#5 – What are the most popular sites for hiring VA's?
Upwork and Freelancer are a couple of the most popular freelancing platforms where you can hire an experienced virtual assistant.
Again, here at The FreeeUp Marketplace, we take pride in doing this part for you. Hiring can be difficult, especially if you aren't sure what is a virtual assistant anyway. We vet each and every VA and base it upon the specific task requirements you are expecting and send it over to you. From there you can understand why we are the top rated marketplace for connecting workers with businesses.
#6 – When is the right time to hire a VA?
Many make the mistake of wanting to wait before hiring a virtual assistant. However, waiting can create more problems than putting them on payroll right away. Simply for the reason that you're delegating tasks to a VA which can take up a lot of your time.
Productivity and effectiveness and growth is what you're looking at. So if you're trying to wait for a budget or can't make up your mind if you think your business needs a virtual assistant, then you're probably not looking to grow quickly. The best time to hire a virtual assistant was yesterday, the second best time to hire a virtual assistant is right now.
#7 – What should you pay for a VA?
You want to make sure you get a fair rate for the virtual assistant you hire. On that note, you also don't want to hire someone so cheap as to hurt both your business and your relationship with someone who is working for peanuts in your company.
Where the virtual assistant resides should affect how much their salary/rate should be. There are many calculators for finding this out and here's one you can use which will help you determine the virtual assistant salary.
Remember, if you pay someone what they think they're worth they will be happy and motivated to work long and loyal hours for your company. However, if you try to get what you can out of them without any regard to them personally, you're setting yourself up for failure.
In Conclusion
What is a virtual assistant? It's someone who is an extension of your business, your brand, and you personally. If you have ever asked yourself, "What is a virtual assistant?", then you are branching out and creating an opportunity for your business to grow because you realize you can't do this alone anymore. So get out there and create another opening within your company. It will be the best thing you do.
Wade Harman is a content writing wizard with an M.A. in Cognitive Psychology. He shares social media psychology and other marketing tips online related to cognitive trigger response. He loves to fish and read comic books for fun, to get the creative juices flowing.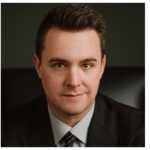 Wade is a content writing wizard with FreeeUp. He helps clients all over the world create actionable content which triggers emotion and sales for their customers. Wade is a husband and father of two boys and loves to eat pepperoni sandwiches and play the fiddle every day. Wade has been storytelling professionally for 5 years and prides himself in creating a personal story for you. If you would like Wade to produce content like this for your business, ask for him at FreeeUp, and we'll get you started!