This post is the third and final piece in a series focusing on how to become a better freelancer for Amazon tasks. In the first post we discussed getting organic product reviews that will help boost your clients' businesses, and the second post was all about the power of using PPC campaigns to increase sales and organic traffic to product listings. With those tips in mind, it is time to move on to how to optimize Amazon listings for increased organic rankings and sales.
Getting your Amazon listing page elements right will boost your client's conversion rates and help them get higher organic rankings on Amazon. Pay close attention to these main elements in your product listings to help the listings you manage reap all the benefits of having constant sources of free, organic traffic.
#1 – Do Keyword Research
Do you know which words the potential customers are using when they search for products on Amazon? The typical Amazon shopper is extremely purchase focused. They are ready to buy, and they are ready to buy quickly. Therefore, it is absolutely critical for the product listings you create for your clients to appear at the top of the list when the shoppers search for any phrase that is remotely related to your client's product. You need high organic rankings to capture these shoppers. While it is important to optimize listings for Amazon, don't forget about Google and other search engines as well.
If you or your customer have a Google Adwords account, Google's Keyword Planner is a great tool that will help you determine the right keywords to use based on any word or phrase. You can even drop in a competitor's website to find which keywords they have chosen. Google has collected tons of data, and you might as well take advantage of it. You can access limited amounts of this data with a basic account.
Sponsored ads, or PPC ads, are another great resource for keyword research. With these automatic ads, Amazon displays the products as a sponsored ad for what they consider to be relevant keywords based on the product listing. After the ad runs for a couple of weeks, you can download the keyword report and view all of the keywords that Amazon ran for your ad and the associated number of views the ad received, number of clicks on the ad, and the number of orders from the ad. Make sure that you prioritize the keywords in the report that have the highest conversion rates. Just because a certain keyword got a lot of clicks, it doesn't mean much to your customer's bottom line unless those clicks resulted in sales.
#2 – Write Engaging Copy
Keywords might draw in the potential customers, but you need to optimize listings to get them to buy. Product copy is important in helping to convert shoppers to buyers. Note here also that the formula for organic rankings draws on the quality of your copy. Customers need to be able to view your key selling points quickly while also seeing the benefit that your product provides. Write engaging but to-the-point titles and product descriptions to help convert the potential buyers. Don't forget to use clear and interactive pictures that show multiple angles and how the product can be used. When it comes to product listing copy, focus on how the end customer thinks. Put yourself in the buyer's shoes and write clear and concise messaging.
#3 – Continue to Optimize Listings
Don't abandon your product listing after it is finished. This is a rookie mistake that can cost you big time, from achieving the high organic rankings you need to your fundamental sales. Check in on your product after it has been on sale for a week or two. Look at how it is performing. Gather data from your PPC ads. Analyze your competitors. Recheck your keyword research. By continuing to optimize listings on your product pages through time, you'll stay on top of the game, push organic rankings, and convert more sales.
By investing your time and energy to properly optimize optimize listings, you will quickly become a better freelancer for Amazon tasks, your clients' customers will keep coming back for more business, and you will get more business as well on your end as your good name gets around.
Melissa Ricker is a nuclear engineer and a professional freelance writer specializing in career growth, technical writing and online entrepreneurship. She writes a blog, Engineered Motherhood, for working mothers who need help balancing career growth and time management.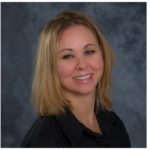 Melissa Ricker is a nuclear engineer turned integrative wellness and life coach and a professional freelance writer specializing in career growth, technical writing and online entrepreneurship. She runs her own business, Engineered Motherhood, for moms who have become overwhelmed in the chaos and stress of motherhood so much that they have lost their identity as women. She helps them redefine their lives, rediscover their purpose and streamline their days so that they can live as fulfilled and vibrant women as well as amazing mamas! Oh, and she both works as a freelancer as well as hires freelancers in her business!