$1 trillion. That's the expected amount of cross-border eCommerce sales by the year 2020, according to data by Alibaba Group. As increasing numbers of consumers around the world turn to the Internet to make purchases, and show that they're eager to buy products from abroad, the potential rewards expand your eCommerce business internationally are stronger than ever. And what's more, user-friendly global marketplaces like Amazon and Yahoo Shopping, along with improving technology, are taking the hassle out of selling in foreign markets.
Selling internationally can be a game changer for your business, making it easier for even the smallest of companies to become what we like to call "mini-multinationals." With the swelling middle class in emerging markets having more money at their disposal and presenting a massive opportunity for US sellers, growing internationally could mean a big increase in sales and profits. Consider this: 24% of online shoppers make purchases from abroad according to a 2015 UPS/comScore study, and half of those buy from the US.
But while profitable, it's a decision that should be made with much planning and forethought. Many businesses may try to test a new market without investing in essentials like translation and localization, but in our experience, this can lead to failure that's difficult to rebound from.
Here are 4 things you need to know first when planning to expand overseas.
1. Select your market carefully
Just like brick and mortar stores — where neighborhood location can make a huge difference on business — eCommerce businesses should also think carefully about online marketplaces to sell on. There are marketplaces beyond Amazon and eBay that could expose your product to millions of new users.
For instance, France has a booming eCommerce industry, and one of the largest online retailers is Cdiscount, which has more than 15 million product offerings from over 8,500 vendors. Many regions also have specialized marketplaces that may be a better fit if you have a niche product, such as marketplaces that cater toward gardening or DYI products. If you're unsure where to get started, talk to your international suppliers as they may have a better understanding of the local market and popular marketplaces in that region.
2. Customize for culture
Once you have your marketplaces figured out, the next step is understanding the culture. It's integral to research what the customers in that region will want to see, their purchasing behaviors, important retail dates, and more. For instance, in China the biggest retail event is Singles' Day, which takes place on November 11th every year and has grown into the world's biggest online shopping event, surpassing even Black Friday and Cyber Monday. This year, the day rang up a surprising $17.8 billion in sales, an increase from last year's $14.3 billion.
To put that in perspective, planning for important regional or cultural retail events can ensure a positive customer experience. Just taking the example of Singles' Day, ramping up inventory and offering special discounts on that day could increase your profits. Researching the culture pays off, but if you're not familiar with the buying trends of the culture, enlist a consultant who is. While there are fees upfront, they will pay dividends in sales.
Another important consideration to understanding the culture is pricing your products correctly. Prices that seem reasonable in the US for your product may not be competitive in other culture. Conversely, you might be able to charge a premium for products that are priced cheaper in the US, because they're considered a hard-to-get item somewhere else. You should also take into account the costs of shipping and warehousing.
3. Create experiences
First impressions count. It's important to pay attention to your presentation on a foreign marketplace in order to establish the most positive online shopping experience possible. While it may be tempting to think that emerging markets are not as mobile-savvy, data from KPCB's 2015 Internet trends report shows that in India, $6 billion in eCommerce sales occurred on mobile.
Invest in responsive design for your website so it works well across all digital mediums. A rule of thumb is to start with a stripped-down mobile site and then build up for a desktop platform, rather than optimizing for mobile after you have built a slower-loading desktop site.
4. Getting help from partners
By now, it should be clear that there are tremendous opportunities in selling overseas and that research and planning are required before jumping in. Whether it's understanding the local culture, shipping and returns in a foreign country, navigating exchange rates, or VAT taxes, it's essential to find the right partnerships so your mini-multinational can be successful.
Let's take the example of exchange rates. When you're selling internationally, managing currency risk is a key consideration. Many merchants might think their only option is to go with the marketplace default option (banks), but that could cost you more in unnecessary transfer fees and unfavorable exchange rates. After all that hard work and research, the last thing you want is to see your margins reduced when bringing your profits back home. In contrast to banks, currency transfer and international payment specialists such as World First USA, Inc. can offer significant savings over the marketplace default. You might also find that you need to engage strong partners to help with legal and taxation needs, as taxes change based on the country, product and other factors.
Researching and engaging the right specialist can be crucial to streamlining your logistics and preserving your margins. Make sure to look for companies that offer tailored options and strong customer service to help you navigate the complexities of selling in a foreign market.
This article was written by Mike Ward, Chief Revenue Officer at World First USA, Inc. He breaks down the most important considerations for successfully taking your business to new markets. World First USA is an exclusive partner of FreeeUp and is highly recommended for any eCommerce business owners looking to expand their sales to international markets. For exclusive deals on World First products and services, please contact us for additional information.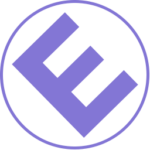 FreeeUp accepts posts on a case by case basis from guest writers who have a unique perspective and knowledge to share with the community.