Regardless of whether you've just put up your business or if you've been around for decades, your main goal as a business owner is to increase eCommerce sales. However, bolstering sales takes more than just selling products online. There's a whole slew of factors that can make or break your online store. This means that at some point, you're going to need the help of qualified professionals if you want to achieve steady and healthy growth.
Today, we'll be talking about how outsourcing can help you get more customers and increase your revenue. By the end of this post, you'll be wondering why you haven't worked with freelancers before to scale up your online store!
Why You Can't Increase eCommerce Sales Right Now
Today's customers expect nothing but the best from online retailers. Not only do they want to get access to relevant products but they also desire nothing short of a seamless experience from the time they start browsing your store's offerings, to the time they click checkout, up to after their orders are fulfilled and delivered to their doorstep.
Customers also want value-added services that can improve their experience and will make them feel like they're getting more than their money's worth. This includes same-day delivery, after-sales support,
Certain issues may hinder your customers from having the best experience while shopping on your online store. This can make people backpedal and leave without hitting the checkout button.
1. Website Navigation
Your customers need to be able to find the products they are looking for on your website. Otherwise, they won't bother coming back to your store for more. Customers want a usable and easily navigable website that enhances their overall experience. If you can't deliver, they'll most likely find another online store that gives them just that.
2. Lackluster Checkout Process
The checkout process is always complementary to a navigable web store. If you require your customers to register before being able to check out or if carts take so much time to load then they are more likely to abandon their cart. The same goes if customers find hidden costs upon checkout or if they realize that you charge exorbitant shipping fees. It is also off-putting for people if you do not have return policies visible.
3. Data Security
It goes without saying that as an eCommerce business, you are not just selling products but you also serve as a caretaker of your customers' data. People provide you with sensitive personal and financial information every time they order a product for you. If you aren't able to assure customers that their data is safe, then you lose their trust. This absence of confidence snowballs into your clients leaving you and your business for good.
4. No Cross-Sell and Up-Sell Efforts
Every potential sale presents an opportunity to cross-sell and up-sell to a customer. As a retailer, you won't always want to maximize the value of a purchase as well as to improve the customer's buying experience by creating additional value. If you don't take advantage of cross-selling and up-sell prospects then you're saying goodbye to an increase in eCommerce sales that your business can and benefit from.
5. Fulfillment and Logistics
Here's a familiar scenario for people who love to shop online: they browse an online store, find the product they want and add it to their cart, hit checkout and pay, and then they patiently albeit anxiously for their package to arrive in a few business days. The pace for days on end and l and behold, their order does not arrive on the expected date.
While there can be a host of external factors that may lead to this scenario, most of the time if your logistics and order processing is fine-tuned, then your customers will get their orders on time. You'll even likely get rave reviews and more sales from their network and even some repeat sales.
6. Underperforming Digital Marketing Strategies
The eCommerce sphere is very competitive. There are hundreds of online shops these days and if customers can't find you, they'll take their money elsewhere. That seven if you have superior products and better deals and promotions than your competitors.
Without a proper digital marketing strategy, you're diminishing your visibility on the internet of things which can lead to lost sales opportunities for you.
19 Ways Outsourcing Can Increase eCommerce Sales
Despite the aforementioned roadblocks, you can still achieve your goal to increase eCommerce sales with the help of skilled online professionals. While it can be tempting to attempt to solve these issues by yourself, nothing quite compares to having external support and expertise within your arm's reach.
Fortunately, outsourcing bridges the skills gap in your company so you can enjoy the benefits of increased visibility, revenue, and customer satisfaction without the need for hiring full-timers. Here are some of the awesome ways outsourcing can help you increase eCommerce sales for your business:
1. Design and Development of Web and Mobile Applications
Freelancers can help you design, develop, and test web and mobile applications that are easily navigable. They can create web and mobile platforms that make it easy for your customers to find what they need from your store and check them out with ease.
2. Webpage Updating
You can outsource IT service providers who can update your webpages for a more streamlined aesthetic and functionality. They can add sales channels, double-check your payment gateway, prepare standard pages, install an analytics tool, conduct a content edit, review your email notification settings, adjust your shipping and tax settings, add a custom domain, and more.
3. CMS Maintenance Support
A content management system or CMS is crucial for any eCommerce website. It controls a dynamic collection of web material, including HTML documents, images, and other forms of media you used on your website. Essentially, it keeps your eCommerce website running smoothly.
However, it requires constant maintenance and upkeep so your website remains functional. A skilled freelance professional can help you with tasks such as keeping your software up to date, keeping your site backed up, performing compatibility checks, and link checking.
4. Server and Network Monitoring
As explained earlier, customers expect everything to be seamless when they are navigating your website. One of the ways to ensure this is to monitor your server and network, This, however, takes technical skills. Fortunately, you can outsource this service to freelancer IT professionals. They'll be more than willing to perform monitoring tasks that can help prevent things like:
Security failures and loopholes that may leave your website vulnerable to attacks and hacking
Hardware failures with the web host
Crashing payment gateways and more.
5. Product Data Entry
The beauty of outsourcing is that it can take repetitive tasks off your plate so you can focus on the more important aspect of your business. A freelancer can help you with product data entry tasks such as sourcing product information from manufacturers websites and catalogs, writing product descriptions, features, and specifications, organizing products according to categories, adding pricing, and more.
6. Data Cleansing
Freelancers can also help keep the data on your web store clean and organized at all times. They can help you delete old products you no longer carry so that customers won't mistakenly add them to their cart. They can also help with updating product information on your site so that everything is recent and up to date.
7. Catalog Management
Catalog management, updating, maintenance, conversion, and data indexing is crucial for any eCommerce business. However, it can be a very time-consuming process that can divert company time from critical objectives.
Instead of doing this in-house, you can choose to outsource this task. There are freelancers out there who are experts in catalog building, indexing, updating, and conversion. They can also help you with eCommerce catalog processing.
8. Graphic Design and Digital Photo Editing
Quality photos play a crucial role in enticing customers to buy your products. Now, more than ever, online stores rely on quality graphic design and digital photo editing to provide customers with a visual representation of their products and services. Fortunately, you can easily outsource this to freelancer professionals.
9. Multi-Channel Contact Center
Making your online store available for voice calls, live chat, email management, and SMS/texts enhances convenience for customers. There are many customer service specialists out there who can help you provide a multi-channel contact center for after-sales support to your customers.
10. 24/7 Customer Service
Apart from providing multiple platforms for contacting your company, freelancers can also boost your customers experience by providing customer service round the clock. This means no matter where your clients are in the world, there will be skilled professionals who can help with their queries.
11. Insights on Customer Behaviors and Preferences
One crucial aspect you need to consider if you want to increase eCommerce sales is your customers' behaviors and preferences. By understanding what your customers are looking for in a product or service provider, your company can serve them better.
While big corporations have departments dedicated to this purpose, eCommerce business owners like you can still benefit from this by hiring freelance market analysts. They can assess analytics based on your contact center channels to determine what makes your customers "tick".
12. Immediate Support for Payment Glitches
Customer service specialists can also help you increase your customers' level of satisfaction by providing immediate support in case of payment glitches occur. By reaching out to customers immediately when problems arise with their order, they can feel like they are valued by your company and will most likely carry on with their purchase.
13. PPC Advertising
Pay-per-click advertising remains one of the most effective ways to grab the attention of your target customers and lead them to your site. Some of the tasks you can easily outsource for PPC advertising are checking key performance indicators, monitoring keywords, and checking your monthly ad spend budget.
14. Returns Management
There are times when customers simply must return or exchange the products they receive particularly if what they've received isn't up to par with what they expect. To handle this task, you can hire an IT Business Process Outsourcing service provider specializing in returns management to efficiently process returns and to minimize the possibility of creating unhappy clients.
15. SEO
To increase eCommerce sales, your website needs to be visible on search engines. Thankfully, you can outsource search engine optimization from freelancer professional. They can ensure that your website ranks well using relevant keywords for your business.
16. Cross-Selling and Up-Selling Activities
Did you know that it is more expensive to acquire new customers than to retain your existing ones? According to Harvard Business Review, you can make more money by knowing how to cross-sell and up-sell to your existing customers than by converting new leads.
A freelance professional can help you determine your buyer personas, build customer journeys, and develop enticing cross-sell and up-sell offers that your customers won't be able to resist.
17. Social Media Optimization
These days, no online store will be caught not having a social media presence. With millions of users on any given platform, you can attract potential customers and lead them to your sales pipeline with ease. However, there's a lot that goes into using social media to increase eCommerce sales. You can outsource and hire an SMO professional and they can take care of tasks such as:
Content creation and management
Interaction with users
Social commerce
Monitoring Online media, information sources, and social channels
Keyword optimization and improvement in SEO/SEM opportunities
Creation and generation of online sales opportunities
18. Insights Generation through Web Analytics
Apart from engagement, social media can also be used to generate insights on customer behavior. Moreover, analytics can also be used to determine which social channels are converting more leads.
19. Content Development
Content is still king in 2019. Well-crafted content such as blog posts, social media posts, infographics, and even white paper are known for increasing engagement and thereby increasing revenue down the line. But who has time to churn out articles every single day, right?
With the help of freelance content creators, you can develop informative and engaging content that will wow your audience and turn them into paying customers.
Start Boosting eCommerce Sales Now with FreeeUp
Outsourcing is an excellent way to increase eCommerce sales. This is because it solves many of the roadblocks that prevent you from getting more customers, improving their overall experience in your online store, and increasing revenue over time.
If you're looking for the right freelancers that can help you achieve your scalability goals then look no further than the FreeUp. This freelancer marketplace caters to thousands of businesses all over the world looking to save time and money in the hiring process. It lets you hire pre-vetted freelance professionals so you can get more done faster.
With FreeeUp, you can get immediate access to top remote talent that specializes in eCommerce , Amazon, marketing, and more from all around the world. To find out more about how this marketplace can help you increase eCommerce sales, schedule a call with our CEO, Nathan Hirsch so he can fill you in on how the platform works.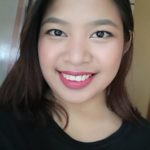 Anby Alcomendas is a writer, proofreader, editor, and researcher. She helps business owners target and convert the right customers through content creation and refinement. When she's not busy creating content, she turns to art for solace.