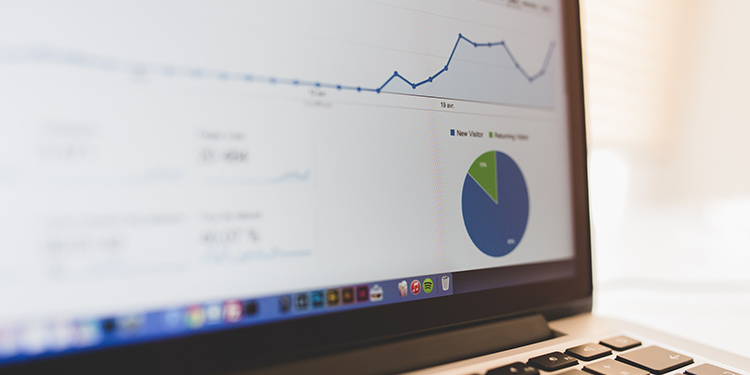 There's currently a lot of opportunity in the digital marketplace to scale an eCommerce agency. Consultants and agencies focused on helping eCommerce businesses grow and scale are in high demand.
As an eCommerce agency owner—current or potential—you have a lot to manage. You work on landing new clients, hiring and onboarding people, delivering client results, and so much more. You're focused on helping your eCommerce clients scale to 7 figures, but have you ever thought about your path to a 7-figure revenue?
One of the most efficient ways to scale an eCommerce agency to the million-dollar mark is with experienced remote freelancers who can help you and your clients grow.
Let's walk through how to take your agency to the next level.
Types of eCommerce Agencies
There are four broad categories of eCommerce agencies. Each provides services for eCommerce companies at different stages, and this list is by no means mutually exclusive or completely exhaustive. Many agencies blur the line between several of these categories—all with the goal to help their online retail clients.
As you scale your eCommerce agency, it's important to understand what category (or categories) your business falls under.
1.  Web Development Agencies
There are many types of agencies that fall under the umbrella of website development and design companies. Some are general and work with any type of client, while others work specifically on the design and development of eCommerce store websites. eCommerce web development agencies build optimized eCommerce stores for retailers. They work to build the online infrastructure for listing products, shopping, checking out, and custom service.
If you work with your clients on website design, development, and optimization, you would fall fully or partially under this category. Many eCommerce web development agencies also offer marketing services like our next category.
2.  Marketing Agencies
eCommerce marketing agencies work with clients on promoting their online retail stores. They do this through marketing initiatives like search engine optimization (SEO), pay-per-click (PPC) advertising, email marketing, social media, and other digital marketing efforts.
Like web development agencies, marketing agencies can work with a variety of clients, or they can specialize in eCommerce.  Whichever the case, they work with store owners to get more sales, increase revenue, and improve other metrics like average order value (AOV), cost per conversion, and repurchase rate. Marketing agencies typically do this through a variety of services that, in addition to the above, may also include guest blog outreach, affiliate marketing and partnerships.
If you help eCommerce stores find new customers and increase revenue, then you fall under this marketing agency category.
3.  eCommerce Management Agencies
Management companies specializing in eCommerce work on running and improving the day-to-day operations of eCommerce businesses. They work with retail business owners on things like product sourcing, warehousing, customer service, human resources, logistics, and all the other activities that go into keeping an eCommerce business running smoothly.
Does your agency help eCommerce businesses with these back-office activities? Then this is your category—or one of them.
4.  eCommerce Consultants
Finally, we have the category of eCommerce consultants. In general, consultants stay in a strategic role and don't dive into implementation or handling day-to-day operations. They generally look at the business from a holistic perspective and provide recommendations for improving everything from marketing and pricing to operations and product sourcing. Then implementation is usually completed by another agency like the categories discussed above.
Again, your eCommerce agency may fall under several of these categories based on the services you provide. Which is the topic we'll dive into next.
I.  Determine Your Agency's Strength(s)
Retail store owners are always on the hunt for various types of ways to improve and grow their eCommerce business. It's important to know how your agency helps these businesses and what services you provide.
When you define and refine your offerings, you'll find it becomes more efficient to scale your eCommerce agency. You can focus your hiring, your marketing, and your deliverables, which are core tenants to scaling fast and effectively.
Your offerings don't necessarily have to be narrowed down by services, though many people think of this approach first. You could also narrow your eCommerce agency by store niche, store revenue, or industry.
Find your agency's unique selling proposition (USP) that sets you apart from other eCommerce agencies. When you focus on the unique value you bring your clients, scaling your eCommerce agency becomes more cost-effective.
Once you know your eCommerce agency's USP, you can scale, scale, scale to 7 figures and beyond.
Now, how do you go about scaling your eCommerce agency? You'll need help.
II.  Using Remote Freelancers to Scale eCommerce Agencies
A recent report from Wordstream about trends in digital agencies found that one of the biggest challenges for eCommerce agency owners is finding the right talent. For most agencies, hiring the right talent takes time, a lot of interviews, patience, and extensive research. When hiring their talent, almost 15% of digital marketing agencies don't know how to properly onboard new people.
Hiring is one of the biggest challenges of scaling an eCommerce agency, and there are two distinct approaches: Building an in-house team or hiring remote freelance talent.
Seeing as how FreeeUp is a freelance marketplace, our preference is clearly in the efficiency of hiring remote freelancers instead of building a robust, high-overhead in-house team as you scale your eCommerce agency.
Scale by Hiring Remote Talent
In today's gig economy, there are endless freelancers—from all around the world—available to help you help your eCommerce clients grow. Hiring freelancers provides you with the ultimate flexibility, which is vital during the agency scaling phase.
You're not tied down by wage overhead. You pay for the work you get. When your agency is lower on work, you don't incur the same costs as when you're very busy, making expenses easier to manage.
Speaking of expenses and costs, hiring freelancers means you can pay the appropriate rate for the work being done. For example, if you're paying your in-house resources $25/hour (plus benefits) and they end up doing tasks that could be outsourced for $8/hour all-in, the cost comparison just doesn't add up.
With freelance talent, you can find an expert in whatever area you need. Looking for a Shopify development expert? You can find one. Need a conversion optimization copywriter? You can find that, too. And for each expertise you need, you DON'T have to hire a full-time person; you use the freelancer as you need them, which is as efficient as it gets.
Find Remote Freelancers
Now that you know the benefits of hiring remote talent, where do you go to find them? There are dozens of reputable freelance marketplaces where you can connect with freelancers to help grow and scale your eCommerce agency:
FreeeUp
Upwork
Freelancer
TopTal
Fiverr
Hubstaff
Guru
People Per Hour
And More
On FreeeUp, every freelancer goes through a rigorous application, screening, and vetting process. Only 1% of applicants are accepted onto the platform. Which means the freelancers you hire through FreeeUp are experts in their field and possess the necessary hard and soft skills. When your eCommerce agency needs top-of-the-market experts, start with FreeeUp.
What to Look for in a Freelancer
Finding the right freelancers for scaling your eCommerce agency can feel daunting. If you've hired remote talent through platforms other than FreeeUp, you may have had the experience of sifting through hundreds of resumes and applications just to pick one and see what happens.
At FreeeUp, every freelancer meets the high standards for being on the platform, and you're connected with the ones who will be best for your project based on:
Skills
Project type
Geography and language requirements
Level of experience
Rate (can be hourly or fixed)
Hours/week
Length of project
And more
You can be confident that every freelancer FreeeUp connects you with will meet the platform's standard for skills, communication, attitude, and more.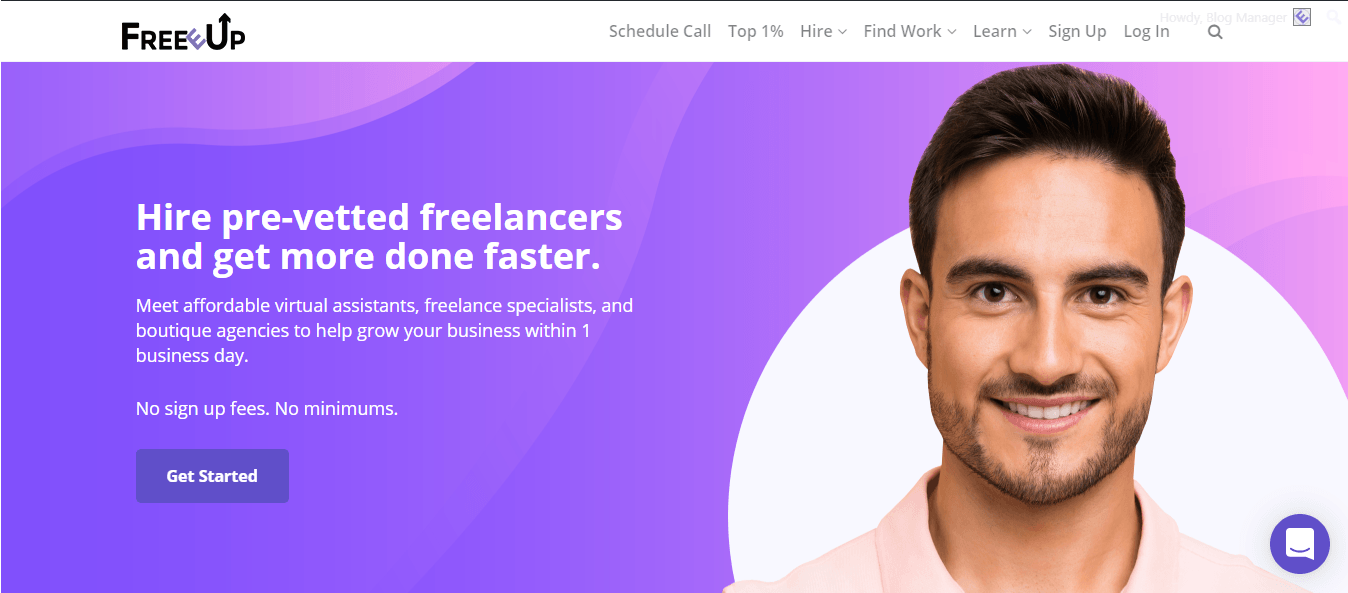 Since FreeeUp does a lot of the vetting work for you, finding a freelancer that fits is fast. However, if you're using one of the other freelance marketplaces, here are things you should consider when hiring remote talent.
1.  Hard Skills
A freelancer should have the appropriate skills to complete the project you're hiring them for. Whether the project is for your agency or for a client, make sure the freelancer's skills are up to snuff.
2.  Work Experience
The work a freelancer has done previously has a big impact on how they'll approach your project. Ask the freelance what similar projects they've completed, what the outcomes were, what feedback they got from the client, and more.
If it makes sense—for example, for hiring writers and designers—you can ask for samples, a portfolio, and client testimonials.
3.  Communication Skills
The freelancer you hire will need to have strong communication skills. Since FreeeUp tests for this before accepting freelancers, you can be confident in this skill on the FreeeUp platform. But on other freelance networks, you'll need to evaluate the freelancer's communication style. This is mostly done by communicating with them during the vetting process: Are they cordial? Do they communicate clearly?
4.  Ability to Meet Deadlines
Because you have clients on the line, meeting deadlines becomes vital for a successful eCommerce agency. Therefore, the freelancers you hire will need a proven track record of meeting timelines and budgets.
Part of the impetus lies with you as the eCommerce agency owner. You must communicate—and enforce—clear expectations and deadlines to any hires.
III.  The formula for Scaling Your Agency to 7 Figures
Now that you know how to find and hire remote freelancers, you are in the position to create a plan for scaling your eCommerce agency. Based on your niche and your services offerings, you have to determine how you'll structure contracts:
Hourly work
Retainers
Project-based
When you're focused on scalability, retainers and fixed-scope project work are going to be the most effective. You can increase revenue through these methods without adding more freelancers. Whereas with hourly contracts, the only ways to increase revenue are to raise prices or hire more freelancers. Which, of course, isn't a bad option, but the others are faster to scale an eCommerce agency.
Another factor to consider is contract size. Will you require a minimum? Or will you help even the smallest eCommerce stores? Will you go after a smaller number of large contracts, or will you price competitively and work to have a large customer base?
These are all things to think about as you're scaling your eCommerce agency to 7 figures.
Find eCommerce Clients
It's hard to scale an agency without systematizing your client acquisition efforts. You can gain efficiencies when you create email automation, set up paid retargeting campaigns, and use content marketing to reach eCommerce clients even when you sleep. And now you have the resources to find and hire freelancers to help you set up and optimize these systems.
There are thousands of eCommerce clients out there looking for honest service providers. If you can take care of their needs and help them grow their businesses, they'll help you scale your agency with reviews, referrals, and a long-term relationship.
Tips for finding (and keeping) eCommerce clients:
Automate your business systems when possible
Let the freelancers you hired take care of most of the work while you focus on strategy and the work only you can do
Under promise and over deliver—make client success a priority
Set boundaries with any clients asking too much of your time
Generate more business through your referrals
Set your prices so you can best serve clients and make your margins
Create a Plan and Work It
When you're building and scaling your eCommerce agency, you have to have a plan in mind. Though we all know that not everything goes to plan, you need this structure to stay grounded. Make the effort to create the plan, then work the plan and iterate it as things change…because they will change.
The Bottom Line on eCommerce Agency Scaling
Building and scaling a 7-figure eCommerce agency requires hard work. But if you commit, stay one the path, and—of course—hire top freelance talent, you can scale to that 7-figure level.
For more tips on growing and scaling an online business, dig into the Outsourcing & Scaling podcast with the founders of FreeeUp.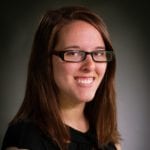 Megan Horn is a B2B writer and marketer. She works with companies to tell their unique stories to create engaged, loyal customers. Learn more at https://www.meganhorn.com.