Hiring IT freelancers
As an online business owner, there's nothing more satisfying than earning huge profits and still having a lot left on the budget.  It's what you're doing all of this for in the first place, right? But this desire can sometimes lead to poor decisions.
It's totally understandable that you want to save more.  Business owners commonly try to do everything themselves to cut costs.  We all know though, that this is a recipe for disaster.  While there are tasks that can easily be learned, there are those that require a special set of skills that really only the experts have.
Technology has gone a long way.  Its coverage has become so vast that a single person alone is not going to be able to cover everything.  Network-related tasks are their own specializations as are database-related ones, just to name a couple.  They require specialized learning to manage efficiently and effectively.
For a business that relies heavily on technology, you'd have to be ready to address issues and needs that may arise from these specific areas while taking into consideration your budget limitations.  It wouldn't be wise to do the tasks yourself, nor would it be a good idea to hire fulltime IT freelancers for projects that would not require daily 9-5 work.  Most of the technology-related tasks that you'll need help with will be short-term projects.
The better alternative to paying someone to be on call to address problems that seldom happen is hiring IT freelancers.  This is the most cost-efficient solution.  Below are 5 of the IT freelancers you can hire to take care of the tasks you'll be needing help with to grow your business.
It's no question that websites are now considered a necessity for any business, whether it's online or not.  A physical store needs a website as much as an online store does.  With an online business, it's absolute because your website serves as your online presence.  It's how people find you and your products and or services, it's how they eventually buy from you.
Getting someone to find and visit your website is hard enough.  Getting people to buy your products and services is even harder.
Hiring a credible and skillful web developer to take care of this is critical.  You need someone who can design, code and modify the different parts of your website so it not only attracts prospective customers but also so that they can navigate your website with ease and find the product they're looking for.
One of the pitfalls of technology is its unpredictability.  Every now and then, you're going to experience technical issues like unresponsive links or connectivity issues that can cause costly inconveniences for your customers.
You need to hire someone to take care of these issues that pop up. When customers complain about a website issue or need help to process an order, IT freelancers with experience in technical support will know how to expertly deal with it.  You need this person to talk to your customers and provide immediate assistance with any difficulties they may be experiencing.
This will also take some load off the web developer's shoulders –IT freelancers who are not likely to be customer service savvy – so they can concentrate on fixing the issues reported.  In addition, this two-pronged approach will speed up response times and do wonders for your customer service ratings.
3. Database Specialist/Expert
As your business grows, so will the data that you collect from customers and other stakeholders.  In this day and age, we all know how important data is, especially for an online business. Backing up and protecting data is essential.
A business owner should never be complacent about the ability of hackers to penetrate and bring down even the most secure systems.  This is where database experts and specialists come into the picture. Their primary function is to take the necessary precautions to keep your data safe.
Database IT freelancers are tasked with the development of database design, implementation, and repair, all according to your needs.  They are also responsible for the system tests and backup activities that sometimes need to be conducted at unholy hours. This is one reason that makes hiring IT freelancers a better fit. Most of them work from home in different time zones, so they can be available to work on short notice and at odd times.
A server manager's primary function is to ensure server efficiency through regular software updates, new structure design, and implementation, server security audits and activity monitoring.
Server manager responsibilities are critical because server downtime equates to profit loss. Most of these professionals are therefore on call 24/7.  Because their workstations are in their homes and they can always hop online if and when problems arise, IT freelancers are again a perfect fit for this task.
While many server management activities are done during business hours, the heaviest ones such as server upgrades and maintenance are mostly done during off hours.  Your website can be down temporarily during these activities. You want to limit the inconvenience to a few of your customers and site visitors as possible.  The same reason why these activities are done at times when there's less traffic on your website.  
Off hours can be at really odd times, depending on your business. The inconvenience that this causes for IT professionals can mean higher rates or even the inability to find someone who is willing to do the work. The perfect candidate is someone whose schedule is flexible, which is true of IT freelancers more than others in the field.  
5. Quality Assurance
If you are in the software or business application development industry, your products need to go through intensive quality assurance.  They need to go through proper testing before you release them to the market.
Analyzing system specifications and executing test scripts or cases, then reviewing the corresponding results are all the responsibilities of quality assurance specialists and software engineers.  They document these tests and report their findings to the developers in case they find bugs and/or glitches.  This gets very technical but only happens at periodic intervals.
IT freelancers are contacted when these tests need to be performed.  They will only bill you for time spent.  They're basically just there to make sure that everything is in place and running at top functionality before your product is made available to customers.  They can also be contracted to perform post-release and post-implementation tests to make sure that no stones were left unturned and to check for possible improvements that can be added to the product in the future.
Conclusion
You don't have to do everything yourself to stay in control of your business budget.  As the business owner, you already have your hands full with business-related activities.  You really shouldn't be adding anything more to your plate, especially when it gets technical.  Doing so will be highly counter-productive and will hurt your business more than help it.
If you want to maximize your spend, hire IT freelancer experts for specific technology functions and IT services.  It's a worthwhile investment with benefits that you will reap soon as well as long after.
If you haven't hired an IT freelancer yet, we'd love to help.  Open an MS Word or Google Doc and start listing down all your IT needs.  Study your budget and check which IT needs is the most crucial and urgent.  When you're done, decide on which kind of IT freelancer can address these needs.  Send a worker request to FreeeUp and set up an interview with the match sent to your email.
You have to be a FreeeUp client to be able to do this, though, so if you're not one of our clients yet, click here and get signed up in minutes.
Noel Rosos is a personal development writer, motivational speaker, entrepreneur and founder of Life's How You Live It, a personal development blog dedicated to helping people live the life they've always dreamed of.  He is also a writer/contributor for Arianna Huffington's wellness site, Thrive Global.  He is an affiliate marketer, a full-time husband and father, and a self-proclaimed FAILUROLOGIST.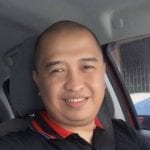 Noel Rosos is a personal development writer, motivational speaker, entrepreneur and founder of Life's How You Live It, a personal development blog dedicated to helping people live the life they've always dreamed of. He is also a writer/contributor for Arianna Huffington's wellness site, Thrive Global. He is an affiliate marketer, a full-time husband and father, and a self-proclaimed FAILUROLOGIST.