Whether you're a large corporation or Amazon solo-preneur, outsourcing Amazon seller logistics to a freelancer or firm saves time and adds resources to your business's lineup. By outsourcing Amazon seller logistics, you can scale up and grow your operations by freeing up time for strategy and sales.
All aspects of Amazon seller logistics can be outsourced, including sourcing, supplying, quality inspections, shipping, packing, warehousing, fulfillment, and even customer service. The more logistics you outsource, the more you are able to expand and develop your business.
Is outsourcing Amazon logistics right for you? Below you'll find the 7 reasons that any seller, large or small, can benefit from hiring a third party Amazon seller logistics partner.
Resources
Outsourcing with a strong partner adds more tools to your toolbox. This builds a wider system of partners, who each have their own capabilities, resources, and technologies. It's like adding a new branch or department to your business. This, in turn, leads to a wider reach and greater number of skillsets working for your business. This access to additional resources is especially important for smaller operations, which may have areas of weakness in the logistics process.
Outsourcing Amazon seller logistics to a strong partner instantly gives you access to a group of individuals who are proficient in operations. They have the manpower, expertise, connections, and resources to accomplish that task in the most effective way.
Negotiations/Contracts
Negotiation with foreign suppliers is one of the most challenging and stressful aspects of overseas relationships. Amazon sellers, especially new sellers, often don't know how to properly negotiate. They aren't sure how to begin negotiating for what they want; in fact, they aren't even sure if they can negotiate. Moreover, sellers aren't aware of the clauses and statements they should include on their sourcing contracts after negotiation. Some sellers don't even realize they need a sourcing agreement with their supplier at all.
This inexperience can leave Amazon sellers unprotected. Without the proper negotiations and contracts, sellers are at risk for fraud, uncommunicative relationships, lost orders, overpriced products, unsuitable quality, and more.
Outsourcing negotiation and contracts mitigates the risk by putting these processes in the hands of experienced delegates. An experienced third party involved in your Amazon seller logistics will ensure that your negotiations are in your best interest while also drawing up comprehensive, legal contracts to protect your business, your products, and your profits.
Compliance
Furthermore, third party sourcing can help ensure legal compliance. They have experience with overseas logistics, so they understand industry and sourcing regulations. If you are not fully aware of the intricacies of global and national shipping and production, you could quickly find yourself in legal hot water. Outsourcing compliance ensures that everything from patents to customs and beyond is appropriately taken care of. Outsourcing to a proficient sourcing partner is one of the easiest ways to avoid shipment delays, squash legal concerns, and ensure peace of mind.
Quality Inspections
Amazon sellers often can't be on the ground in their export country, like China. But you still want to ensure firsthand that the factory and products are up to quality standards. Outsourcing quality inspections to a reputable third party can preform quality inspections firsthand on the ground to report back to you. This not only ensures your manufacturer stays up to code and produces a quality product, but it can also helps create a more personal relationship between you and the supplier—even if you aren't physically present yourself.
Note that sourcing firms tend to have lineups on the ground in both the U.S. and the export country, while an independent sourcer may not be physically present himself or herself. For this purpose, you may want to consider outsourcing to a sourcing firm as opposed to an individual.
Cultural Barriers
Furthermore, outsourcing Amazon seller logistics to a global crew can help overcome cultural and communication barriers. Often, Amazon sellers won't speak the native language of their exporter or know the appropriate business customs. Working with a sourcing firm that is both domestic and international can help remediate these cultural barriers in terms of language, communication processes, and more. This is especially important when finding reputable suppliers and drawing up contracts. A sourcing partner can function as a cultural intermediary, building credibility and improving relationships between supplier and seller.
Order Monitoring
Outsourcing Amazon seller logistics to a firm often gives access to superior technologies that you may not have on your own. Look for sourcing partners that have advanced technology for tracking, data, inspection, analysis, profit tracking, and more. This technology can ensure your product moves door-to-door safely, efficiently, and in the appropriate timeline without delayed shipments. If anything goes wrong, they can see the problem right away and instantly find the best solution. Better yet, your sourcing partner can then troubleshoot and solve that problem for you, saving you time, headache, and hefty costs.
Streamlined
Ultimately, outsourcing your logistics streamlines the entire process. You can keep your hands off the system as much as possible, leaving logistics to the pros. If you aren't skilled at logistics, you'll only waste time and energy trying to master an intricate and confusing process.
Outsourcing logistics frees up your time to focus on your strengths—whether that's marketing and customer relations, or coming up with the next great invention. You have more time to push strategy and selling, knowing that your sourcing partner is handling the back-end for you.
The Bottom Line
Outsourcing your Amazon seller logistics will provide you with time, resources, and skills that you wouldn't otherwise have if you do it all yourself. You'll add a new logistics partner to your chain, and a new logistics branch to your business.
If you're looking for an operations point person, sign up with FreeeUp to find a freelancer now!
If you're looking for a sourcing firm, consider Ask Idea Sourcing, a globally local firm dedicated to connecting you with quality overseas suppliers.
Jerome Raphael is a sourcing manager at Ask Idea Sourcing. He has lived in China for over seven years and has done Purchasing and Supply Chain in China in various industries.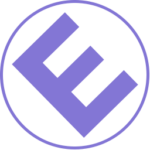 FreeeUp accepts posts on a case by case basis from guest writers who have a unique perspective and knowledge to share with the community.