No matter how good you are at selling, all those skills are meaningless without a profitable product.  This is the reason why product sourcing is integral to any business, be it new or old.
The thing about finding these products, however, is that they're not that easy to find.  Finding one is like searching for buried treasure, which is why having the right tools makes a huge difference.
Unlike your typical treasure hunt, a map and a telescope wouldn't be enough.  The good news is there are software and services available that you can take advantage of.  These are incredibly helpful because finding something to sell is never going to be enough.
Considering how overly competitive online marketplaces are, having the nose for the right product will only get you so far.   In today's game, you need to be smarter because popular items aren't usually the best choice.
Why?
Because they're usually the most competitive yet least profitable.  That being said, below are several tools that will help you source profitable products to sell.
Market Research
Market research tools allow users easy access to data from online marketplaces like Amazon, eBay, and others.  Unlike marketplaces, these tools aren't designed for buyers.  They are aimed at sellers, which is why they come with features that allow you to see more than what buyers normally see.
Some of these features include competitor analysis as well as sales volume and pricing data.
Sonar is a keyword research tool specifically made for the Amazon marketplace. The program provides users with important data, specifically involving a keyword's search volume.  This allows you to identify which products have the potential to become blockbusters.
The tool also allows you to exclude permutations from keyword data, making it easier to understand a certain keyword's search volume and the relevant information that surrounds it.
Sonar has become a favorite among sellers particularly because it's user-friendly and pretty straightforward. It makes the keyword research process less complicated compared to its competitors.
Merchant Words is an Amazon keyword research tool that helps you understand what buyers are looking for on Amazon.  Having this data gives you a competitive edge, helping you leverage them in a number of different ways.
What's great about Merchant Words is that it provides estimates for the total number of searches for any given term.  Knowing this very important piece of information helps you identify which products are in demand.  You and I can both agree that this could lead to golden opportunities you can freely exploit.
More than the estimates for your given term, the tool also provides data on variations of the keyword. It also shows the corresponding search volume estimates for such variations, helping you determine the right keywords to use so you'll appear more in related searches.
ZonGuru is a collection of tools catered to professional Amazon sellers.  The suite includes features like eBay listing and order processing, sales volume tracking, and negative review notification, to name a few.
The brainchild of Amazon sellers Adam Hudson and Jon Tilley, ZonGuru comes with 12 phenomenal tools.  Each of these tools was developed to help sellers make better business decisions.  Though most of these tools are also found in its closest competitors, some of them are considered unique to ZonGuru.
The Love-Hate Differentiator, for instance, generates a list of positive and negative points for your products based on the reviews provided by customers.  The IP Monitor meanwhile, protects you from Intellectual Property theft, something you'll most likely encounter when using product pictures in your store.
Product Evaluation
Product evaluation tools are typically similar to market research tools since they both provide listing and sales data.  What sets them apart is that market research tools are driven by manual searching and filtering, while product evaluation tools rely on finding specific products efficiently.
These tools are classified as either mobile "scouting" apps or list upload types.  A prominent feature of mobile scouting apps is their ability to scan barcodes of physical products.  This will then allow you to see useful data like potential selling price and resulting net profit, among others.  List upload types, meanwhile, allow you to process spreadsheets of products instead of manually scanning physical items.
Profit Bandit is a good example of a mobile scouting app.  This Amazon tool comes with a number of nifty features that include barcode scanning, sales rank monitoring, profit calculation, restricted item alerts, and so much more.
The app is compatible with both Android and iOS and also works on devices like iPads and Android tablets that have an auto-focus camera.  It also integrates well with Amazon, Bluestacks, and Seller Engine to name a few.
What exactly can you do with Profit Bandit?
For one, you'll be able to find the lowest price for each fulfillment channel.  You can also use it to find out if an offer is restricted or if it's not selling quickly.  It's a good product to have at trade shows, thrift shops, and big-box retail stores.
As the name implies, ScanPower provides sellers with live pricing information while making sure that you are clear of product restrictions.  The tool allows you to scan items and create new Amazon listings as well as add items to an FBA (Fulfillment by Amazon) shipment.
ScanPower also lets you create box-level content lists easily and is the only box-content app that comes integrated with your shipments.  Like its competitors, ScanPower lets you upload your own product list and calculate each item's net payout.
The app is available for both Apple and Android.  It also lets you search by ASIN, UPC, ISBN, or keyword should you encounter problems with barcodes.
Scope is another product evaluation tool that best exemplifies what a list upload app is all about.  The tool allows you to upload product lists in bulk, sending you back a detailed report containing sales and competition-related data.
This program also has the ability to track products and let you find items with low competition and higher sales.  It's a really good tool to have if you want to source profitable products for your business.
Apart from these handy features, Scope also comes with features like a keyword generator, keyword ranking lists, and a profit calculator, just to name a few.
Dropshipping
Dropshipping is a sourcing model that has come into prominence over recent years due to its low-investment way of generating income.  Apart from allowing you to earn an income remotely, products are only purchased once a sale is made, with the product automatically getting shipped directly to the buyer.
No need to handle the stock or heavily invest in anything.
Though the process is more popular today, dropshipping is not something new.  It's been around for decades and has been used to sell expensive, made-to-order products like furniture, for example.
What has made dropshipping a trend among business owners today is the fact that almost all kinds of products can now be dropshipped.  Wouldn't that be attractive for anyone who wants to have their own business with minimal investment?
Inventory Source is an inventory and order management software that allows you to monitor, integrate, and update product data from your suppliers all the way to your sales platform.
This ability to sync inventory with suppliers to any marketplace or eCommerce platform is a huge difference-maker.  Not only does it make life easier, but it also ensures accuracy when it comes to inventory management.
It's especially helpful for business owners who sell across a variety of platforms like eBay, Amazon, or Shopify.  Instead of managing inventory for each of the marketplaces mentioned, you'll be able to quickly manage all your inventory on one big board.
It's a huge convenience considering the amount of work that goes into managing inventory and fulfilling orders.
Doba is a dropshipping service that acts as a middleman between retailers and dropshipping companies.  What it does is provide users with the technology to both list and sell products from a drop shipper's warehouse.
It works by allowing you to find products and suppliers, keep inventory, and keep track of your orders.  By helping retailers with the tasks mentioned, selling online and fulfilling orders becomes easier.   You'll also have better peace of mind, knowing that you're working with reputable companies.
Apart from the ease of use, Doba allows you to customize your inventory according to your preference.  More importantly, Doba integrates well with over a hundred different shopping carts, making the product uploading process easier and faster.
Even with all these tools at your disposal, it's still safe to say that it takes a lot of time to source profitable products.  It requires a lot of research and analysis to identify what works in your niche.  If you're not knowledgeable enough, it can take a lot longer.
This presents a dilemma for you as a business owner.  While it will save you money to just take over the role instead of hiring someone, you'll be sacrificing a great deal of your time in the process.
We all know how important a business owner's time is, which is why you are expected to use it wisely.  That said, you should spend your time more on high-value tasks.  Tasks that actually contribute to the growth and development of your business.  It almost becomes impossible to do that if you have to do product sourcing yourself.
While you are already equipped with the knowledge to do product sourcing, you'll be able to help the business more in other areas when you outsource it.  It makes sense, then, to hire someone to source profitable products on your behalf instead of doing it yourself.
Where Do You Find Them?
The good news is you can now find a skilled and experienced product sourcing expert with less difficulty.  With the gig economy running at full speed, there are dozens of freelance marketplaces with deep talent pools to look into.
The hiring process isn't difficult, either.  Nowadays, you can be working with a product sourcing expert just 24 hours after you've submitted your requirements.
That's how efficient outsourcing has become.  You don't even have to be heavily involved in the hiring process because there are freelance marketplaces that offer pre-vetted freelancers.  This means they've already done all the dirty work from sifting through resumes all the way to conducting interviews.
All that's left for you to do is to find the right match.  Can you imagine how much time you'll waste if you have to do all of that for each candidate you'll be talking to?
Final Thoughts
It's no secret that finding the right tools to source profitable products comes at a cost.  It's no secret either that hiring someone requires money.  While you may spend to invest in both, it still makes sense both from a financial and logistical perspective.
This move frees you up so you can focus on the more important stuff.  By relinquishing the reigns to a freelancer, you'll be able to focus more on your "CEO" tasks.
More than the time you'll save, getting someone who has the skills and experience sourcing products professionally puts your business in a better position competitively.  You have to remember that these freelancers aren't just regular product sourcers.  Most of them have impressive track records and experience that they've gained from previous businesses they worked with.
Your money should be in good hands when you have someone who's considered an expert doing what they do best for you and your business.
If you are an online store owner who's struggling to find your next bestseller, we encourage you to take a look at the tools mentioned.  Check each of them out so you can identify which one suits you and be able to source profitable products consistently.  Then hire a product sourcing expert to run it all.
With the right tools and the right person at the helm, you can help your business become more profitable and take it to the next level in no time.
If you loved what you read, please share it on social media.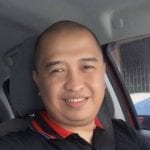 Noel Rosos is a personal development writer, motivational speaker, entrepreneur and founder of Life's How You Live It, a personal development blog dedicated to helping people live the life they've always dreamed of. He is also a writer/contributor for Arianna Huffington's wellness site, Thrive Global. He is an affiliate marketer, a full-time husband and father, and a self-proclaimed FAILUROLOGIST.