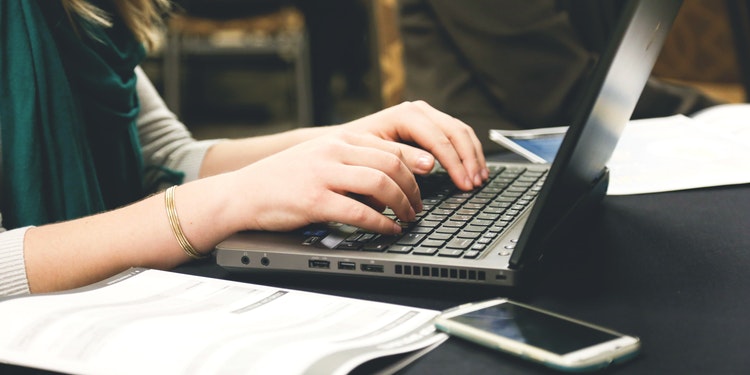 Quality content creation is priority number one for many online businesses. According to Content Marketing Institute, 91 percent of B2B and 86 percent of B2C marketers are planning to use content marketing in their campaigns.
That's huge.
Why are so many people on the hunt for their piece of the content market cake? Well, the answer is pretty simple:
Quality content was always, is, and will continue to be the foundation of any form of online marketing in the foreseeable future.
Content is the base of online content marketing. Given the importance of content for the success of online marketing campaigns, businesses are looking for the best content creators – those able to produce personalized, relevant, actionable, and easy-to-consume content.
The choice is not so simple though.
Every business in need of quality content finds out that there are two ways to go about content creation:
Hiring a content service
OR
Hiring a freelance writer
Naturally, the question arises: which is better?
To make the right choice for your own business, first explore the advantages and disadvantages of hiring a content service versus a freelance writer so you can make an informed decision.
Option 1: Content Service
A content service, usually branded as a content marketing agency, is a group of people who are experts in certain fields that work together to create content for customers. Although there are no actual statistics, it's safe to suggest that their number has grown in the recent years. There has been a continually growing need to produce more quality content, and a quick online search will show you thousands of results.
You can find many kinds of content marketing services these days, from three-member agencies to full-service organizations consisting of hundreds of people working on numerous projects simultaneously.
Advantages
Expertise
Content agencies consist of writers with professional knowledge in at least one area of writing. This means that you have a good chance of finding an expert in the area you need.
Besides knowledge, content agencies often have access to premium content marketing and writing tools, subscriptions to stock image websites, and analytics tools.
Availability
A content service is always available and ready to discuss revisions, edits, and any questions you might have about the content they produced.
Time Savings
"Fully staffed content agencies typically have project managers monitoring the progress of each writer," says Daniela McVicker, an editor at RatedbyStudents. "So, you don't need to constantly communicate with writers or spend any time thinking what person to hire…"
Disadvantages
You Lose Control
Letting a professional handle a complex process while working on something else is the dream of every entrepreneur. In the case of content creation, however, there's one significant downside. Content service writers will often lack sufficient expertise in your business niche and culture. The results therefore might not be as good as you need.
Higher Costs
The main reason why small and medium-sized online businesses choose to go with a freelance writer to meet content writing needs is cost. Working with a content service requires a business to have deep pockets to afford all the costs of hiring with them.
Content Marketing as a Campaign
Let's be clear on this one: content marketing is a strategy, an approach, and a philosophy, but not a campaign. Many content agencies get it wrong. For example, they consider a viral video to be a part of content marketing. It's not.
A video created for the purpose of becoming popular on the Internet is a form of advertising, which is something entirely different from the content marketing approach.
The reason why a content service will often choose to treat content marketing as a campaign is that it isn't built for long-term, consistent creation and distribution of content. Of course, this doesn't apply to all agencies out there, but many surely don't make the transition to real content marketing. Stay away from those recommending a "campaign" or you can expect only short-term results.
Content Service Examples
SupremeDissertations.  This service offers a wide range of writing services, from case studies to in-depth blog articles.
HotEssayService. Direct communication with content writers at all times is one of the main features of this service, which is known for quality inbound and outbound marketing services.
IsAccurate. This tool compares foreign language translation services using feedback to help you make an informed decision.
FlashEssay. This service employs expert writers in at least one major field to ensure that customers receive only professional content.
GetGoodGrade. Although this service focuses on content editing and proofreading, it also offers quality writing in other areas, including website content.
Option 2. Freelance Writer
The freelance industry is booming. According to Upwork's Freelancing in America 2017 report, there were 57.3 million people working as freelancers in the U.S. last year. This represents a 3.3 million increase from 2015, according to the same source.
The number of freelancers, including writers, of course, is increasing rapidly. In fact, according to Upwork's prediction, the majority of people working in the U.S. will freelance by 2027 when the number of freelancers reaches 86.5 million people. Wow, right?
Websites like Upwork and Freelancer are very busy these days, with thousands of projects posted and freelancers hired every day. But is this the right option for you?
Advantages
Access to More Talent
When you post a project on a freelancing platform, you'll see that hundreds, and maybe even thousands of people will apply. This means that you can browse through their profiles and select the professional you think has the best skills and competencies.
"You can also hire as many freelancers as you want and even test their skills with a trial project," recommends Pat Fredshaw, a content management specialist at EssaySupply.
If you're not into burying yourself in resumes and application letters, you can use hiring platform like FreeeUp. This marketplace focuses on a fast hiring experience and delivers accordingly by first pre-vetting and retaining only the top 1% of online applicants then matching projects for clients to introduce the best freelancer for a client's requirements. All you have to do is meet the freelance writer for 15 minutes to confirm that they are a good fit.
Lower Cost
Hiring a freelance writer costs less than signing up with a content service. Freelancers don't have as many overhead expenses to run their businesses. Therefore, their hourly rate is generally lower, so they are often considered as a better option by businesses with limited marketing budgets.
Flexibility
A business can let a freelance writer when a content marketing project is completed, which cannot be done so easily with a full-time writer. You can even hire a number of freelance writers to complete a large project and then continue with just one of them when your need for content decreases. No strings attached, no monthly minimums, no hassle.
Hiring freelancers also means that you can get content produced at odd hours. Whether local or global, you can find one who can get you what you need, when you need it.
Consistency
Consistency of produced content is important, and a freelance writer can provide that. They have fewer clients at once, and can get to know your brand faster and better. This means that they will develop specific ways of targeting your audience to create more helpful content.
There are many more advantages to hiring a freelance writer, such as niche expertise and lower risk.
Disadvantages
Availability
This is not exactly a disadvantage, but it is likely to be if you choose to go it alone. To explain, most freelance websites allow free entry to anyone who wants to sign up, and leave all the hiring decisions to you. This means that anyone can create a profile and claim to be an experienced professional content writer.
Some businesses choose to go with a content service because of potential issues related to dependability. There are so many horror stories of freelancers disappearing after being hired without notifying clients or giving valid reasons. As a result, these freelancers need to be replaced as fast as possible or risk losing money and customers.
There are solutions to this, however. As mentioned above, FreeeUp allows only the top 1% of freelance applicants into their network. Upwork also has a special Top Rated program to highlight the freelancers with consistently good reputations.
Selection Process
Again, this is only a disadvantage if you look for a freelance writer on an open platform. There are tens of thousands of freelance content writers available online, so making the right choice won't be easy without backup from the platform you are using. You'll have to check out work experience, portfolios, and feedback from previous customers for at least several applicants. This will take you a good portion of your day and you still won't be guaranteed a good hire unless you go with a marketplace that provides good client support.
Popular Freelance Websites
FreeeUp. The best option for an easy hiring experience for sales and marketing, web design and development, content creation, customer service, and many other areas. The service pools the "Top 1%" so you are getting only the best-performing freelancers for your projects.
Clear Voice. Easy-to-use, collaborative platform and talent network that connects agencies, freelancers, and customers.
Freelancer. A well-known freelance platform with a large selection of professionals for hire.
Indeed. Here, you can find resumes of freelancers with a sophisticated search engine that allows searching in a specific country, city, or even zip code.
People Per Hour. Another well-known freelance platform that connects thousands of professionals and customers from 100+ countries.
The Verdict
The choice between a content service and a freelance writer depends on your unique content needs. If you're ready to pay big bucks for content and don't need it to follow your unique business voice, going with an agency might be the best option. If you need flexible amounts of focused content produced throughout a season or year and want to don't want to spend more than you have to, professional freelance writers can meet your content production needs.
The rise of the gig economy shows that content agencies are losing the battle for the customer, though. Freelancers are good – they have to be to build a good reputation and client base. Freelancers are also productive and passionate about what they do because they have chosen this business niche. It's reasonable to assume that they will continue to dominate the content creation market in the next years.
Christopher Mercer is a blogger and founder of Citatior. Web developer by day and writer by night, Chris enjoys the ever-changing world of web content. His in-depth articles have been featured in a variety of online publications.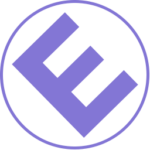 FreeeUp accepts posts on a case by case basis from guest writers who have a unique perspective and knowledge to share with the community.