Did you attend the FreeeUp Freelancer Meetup?
FreeeUp founders Nathan Hirsch and Connor Gillivan hosted the very first FreeeUp Freelancer Meetup earlier this month. They travelled to the Philippines for a week-long stay to meet up with freelancers in the Manila area. The big event was the March 10 Freelancer Meetup held at the HIVE Hotel & Convention Place in South Triangle, Quezon City. Nate and Connor describe more than this as the best moments of their trip, however.
Impressions of the March 10 Event
As the elevator doors opened to the March 10th FreeeUp Freelancer Meetup, guests were greeted by upbeat tunes. Before many had even had a chance to sign in, they were warmly welcomed by Nathan and Connor alongside FreeeUp Freelancer Success members. The unassuming founders were all smiles and came armed with unlimited hugs to pass around.
Lunch was immediately served, and one FreeeUp Freelancer Success member entertained the freelancer crowd as they ate a hearty meal. Before long, Nate and Connor were up on stage, welcoming everyone again and expressing their joy at seeing so many in attendance. The tireless duo spoke about the idea of FreeeUp and how it blossomed into the thriving platform that it is today.
In just a little more than two years, FreeeUp has become a force to be reckoned with. With heartfelt gratitude, they called on the freelancers who had helped them develop the marketplace to honor each of them with a special token. A full eight hours of sleep is a rare treat for these very busy entrepreneurs. Despite that, and their great success in business, they took the time to prepare these personalized thank-yous for each FreeeUp Freelancer Success member. A true testament to the personal attention that Nate and Connor always make an effort to give.
Nate and Connor agree that the March 10th FreeeUp Freelancer Meetup was a major success. They were delighted to be able to bring together over a hundred people to hear their freelancing stories. They described the opportunity to honor the freelancers that have been using the platform the longest and to share insights on how they can grow their freelance businesses faster as an absolute pleasure. Both founders felt a major impact hearing the stories from freelancers of how they were working in corporate 9 to 5 jobs commuting 2-4 hours into work each day and how their transition to freelancing changed their lives. "It was amazing to give these freelancers an opportunity to celebrate their successes," Connor expressed.
Because of the great success of this first FreeeUp Freelancer Meetup, Nate and Connor are already thinking about hosting another event next year. The potential for a series of these meetups is vast, but solid plans for this will come later this year. Connor was able to share, however, that a 2019 FreeeUp Freelancer Meetup would include more expert guest speakers to share valuable information on freelancing and presentations on the future of the marketplace.
The Best Moments
The main event was a great moment in itself, but Nate and Connor didn't just state the obvious. Being truly dedicated to bringing value to both clients and freelancers, they noted meeting all of the freelancers first among the highlights of the trip. Every single day, they met more freelancers who they had either worked with for years or who had been grateful to have FreeeUp to help them build their freelancing businesses. When asked about the first three days of the trip, Nathan said, "I don't care where we are, if I get to hang out with people in FreeeUp, it's awesome." These guys are really all about the people, not what the business can do for them. As Connor put it, "Hearing their stories, sharing moments in person, and creating a bond deeper than what the Internet can provide was the highlight of the entire trip."
Nate and Connor also greatly enjoyed learning about the Filipino culture. More than just saying how interested they were, they really immersed themselves as best they could in what little time they had. It was a joy for all who spent time with them to see how they enjoyed the local food – which Nathan calls "incredible" – how they emulated local greetings, and the like.
Future Plans in the Meetup Wake
The largest group of freelancers connected with the FreeeUp marketplace are those who come from the Philippines. FreeeUp already knows their value, having worked with Filipino freelancers from the very beginning. With the FreeeUp Freelancer Meetup, however, Nate and Connor have been able to confirm and more firmly grasp the major opportunity that is in front of them. FreeeUp will continue to seek out more talented freelancers living in the Philippines.
Throughout 2018, FreeeUp will moreover be working hard to develop new relationships with media outlets and influencers in the Philippines. With their help, the FreeeUp marketplace hopes to gain more exposure to be able to attract more freelance talent. FreeeUp sees Filipino freelancers continuing to be a major contributor to the FreeeUp platform for years to come.
Your Thoughts?
If you were at the event or watched the Facebook Live feed, let us know what you thought about it in the comments! As Nathan said, "We take feedback very seriously!"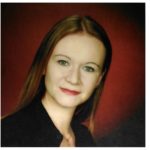 Julia Valdez is a professional teacher and long-time lover of the art of words on paper and the stage. She spends most of her time doing freelance content writing and management, community volunteer work with the Philippine Advocates for Resilient Communities, adventuring with the Greenhouse Christian Fellowship, and sharing lots of laughs over little crazy things.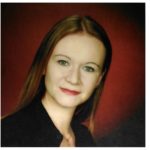 Julia Valdez is a professional teacher and decades-long lover of the art of words on paper, the stage and the big screen. She spends most of her time doing freelance eCommerce content and project management, adventuring with the Greenhouse Christian Fellowship, volunteering with the Philippine Advocates for Resilient Communities, and sharing lots of laughs over little crazy things.