Nathan Hirsch and Connor Gillivan, founders of FreeeUp, met while they were studying business in college. In a short time-span of 2 years, while still at college, Nathan and Connor became business colleagues, then friends, and together they sold over $25 million on Amazon with freelancers.
I asked Connor Gillivan to tell me their story…
Nathan was buying textbooks back from students and finding places online to sell the textbooks. It didn't take him long to realize Amazon was the best channel for selling books. I was looking for an entrepreneurial opportunity, so I started working on the business with him.
We became great friends and business partners…and we are still today. We wanted to expand. Instead of just selling textbooks, we started selling baby products, toys, and home goods. These were new categories Amazon was expanding into. We were able to capitalize on all the moms and dads around the US who were starting to buy these kinds of products online.
At some stage, you started hiring people. How did that happen?
We started hiring friends from college while we were still running the business from our college houses. We couldn't handle the day to day operations any longer, the business was growing too fast.
We had created processes for all the aspects of running the business and we needed reliable people that could help us run these business processes. In college, we hired mainly part-time people whom we already knew.
After college, we started hiring people, both part-time and full-time, outside of our friend group. We had to create our own hiring process and really attract people to our growing, but young business.
It was a challenge; we learned a tremendous amount from it that we use today at FreeeUp.
Who did you hire while running your Amazon business?
We mainly were hiring people that were eager to learn more about Amazon, were fast on a computer, had strong work ethics, and aligned with the company culture.
The specific positions were for researching new products to sell, building new supplier relationships, managing inventory, listing products, fulfilling orders, and handling customer service.
At a certain point, we started to experiment with hiring people remotely through platforms like Odesk and Elance (Odesk and Elance merged and became Upwork). Again, it was another huge learning opportunity that we've been able to transition into building FreeeUp.
Would you do it differently today and if yes, how?
Yes, I would. Hindsight is always 20-20 vision. I think that we would have kept the number of workers we hired smaller and mainly all remote…the way that we're currently running FreeeUp.
We had a strong business model selling on Amazon and we could have been more efficient had we kept the workers remote.
Any advice on which freelancer to hire first?
With an Amazon business, the first worker you hire should be someone that complements your core strengths. So, if you're great at business development and can land new suppliers for the company, the first person you hire should be someone that can handle another major aspect of getting the business off the ground. Perhaps you hire a more analytical individual to handle all the data, inventory and listing for the business.
That combination would be a great way to get started.
From there, you can add in other people with other skill sets that continue to make your overall business stronger.
To grow on Amazon, with freelancers, who are the 5 essential freelancers you'll hire for an Amazon business?
The essential freelancers very much depend on the business model that you're working with.
For an Amazon business, you'll want these 5 freelancers…
(1) Product sourcing. They research suppliers and reach out on your behalf looking for a relationship.
(2) Supplier relationships. Someone that specializes in sales and supplier agreements. They'll negotiate your relationships and purchases with suppliers.
(3) Product specialist. They will take the data provided by suppliers and list it on Amazon for optimal SEO, pricing, and sales.
(4) Order management. With Amazon's strict seller policies and metrics, you need someone that is always fulfilling and managing orders.
(5) Customer service. All Amazon businesses need strong customer service.
How did FreeeUp become a solution to a problem?
The idea of FreeeUp started after years of frustration hiring freelancers from major platforms like Upwork, Fiverr, and various posting boards. We were spending too much time posting descriptions, getting 10-20 applicants, interviewing, and trying to hire the best. We ran into too much turnover and it was wasting our time and money.
We were determined to create a better and more reliable way so that business owners could stay focused on what they do best.
FreeeUp solves the time-consuming issue of the interviewing and hiring process. Clients don't have to waste time finding the best freelancer for their needs – we do it for them. Freelance applicants are vetted and go through a unique interview. Only the top 1% of hundreds of applicants are accepted into the FreeeUp Marketplace. As a client, you fill out a simple form telling us your requirements. Within 24 hours, we introduce you to a freelancer who matches your requirements.
Nate and I were able to sell over $25 million on Amazon because we outsourced the everyday tasks. We had all the systems in place. By hiring freelancers, we could focus on expanding our business with new product opportunities.
If you want to grow and make money with your Amazon business, then outsourcing is the solution. At FreeeUp.com we connect with freelancers that specialize in Amazon eCommerce skills. I invite you to visit our FreeeUp website.
Takeaway and Homework Questions to answer
Are you inspired to take the entrepreneurial route like Nathan Hirsch and Connor Gillivan did? Would you like to learn from them? In Connor's book Free Up Your Business: 50 Secrets to Bootstrap Million Dollar Companies, he guides you through 6 main principles how to build a million dollar Amazon business.
To grow your business on Amazon with freelancers, answer these 3 questions:
Do you have guidelines to manage the freelancers you are going to hire?
Have you identified the tasks you need the freelancer to do?
Do you know how to hire the freelancer you need for your Amazon business?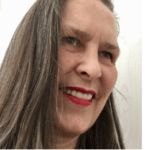 Retha Groenewald is a web copywriter and published author. Her versatile background gives her the freedom to write for the B2B and B2C market. Her writing is featured at Christian Web Copywriter and at Writing That Breathes Life.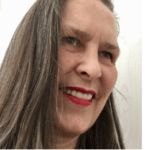 Retha Groenewald is a web copywriter and published author. Her versatile background gives her the freedom to write for the B2B and B2C market. Her writing is featured at Christian Web Copywriter (http://christianwebcopywriter.com) and at Writing That Breathes Life (http://rethagroenewald.com).