Content marketing has one key component:  content. Without great content going to the right audience, content marketing will simply not work.
Done correctly, it can bring in three times what paid search ads generate.
This is not hard to believe when you think of the huge role that quality content plays in boosting both pay-per-click results and organic search engine rankings.
Creating engaging content and reaching your target audience is not as easy as it may seem. There are guidelines for running a successful content marketing campaign. However, there's no single winning formula. It takes a lot of experience to identify and put together the elements that will produce the best results for your business.
Developing that campaign requires an investment of time and money, too. If you don't have the skills and knowledge to properly execute it, you will end up wasting your resources. Hiring niche freelancers to take over content marketing is the key to maximizing your investment while saving resources at the same time.
The Ingredients for a Successful Content Marketing Campaign
You need a strategic approach to content marketing for it to bring profitable results. Here are the 7 elements you need to prepare before you launch a campaign or start hiring people to take over for you.
1.  Planning
You need to know how you will approach and execute content marketing before anything actually happens. This plan will dictate each step so that you stay on track to achieve your goals.
A content marketing consultant can sit down with you and discuss what you want to achieve. They will know what the reasonable options are and help you plan strategically. You need not take on a consultant for the duration of the project, but just for a few hours here and there for guidance. Hire a consultant who has experience in your niche.
2.  Communication
Successful content marketing is rarely accomplished by a single person. It's a collaborative effort that combines a range of skills and knowledge. Communication is always a vital component for the success of a project. Content marketing is a complex project, however. There are more people involved and a lot of small parts. You need better communication among collaborators to make sure things run smoothly.
Layout artists and copywriters work together on newsletters. Copywriters and graphic designers work together on infographics and social media posts that support news sharing. Writers and researchers work together on articles and eBooks that incorporate these images to further share this information.
The best freelancers are great communicators. They need this soft skill to survive because they are solely responsible for their reputations and marketability. If you have a smaller budget, you can hire on the lower end and add a project manager to keep things organized. Manage your expectations, however, if you're budget can't support quality output.
3.  Focus
From the planning stage all the way to the final stage of your campaign, you need to have a clearly defined audience set up. If you're not results-oriented, the energy of your campaign will not be focused on your goals. Make sure that you know inside and out who you're going to be talking to, how to do it, and where you're going to find them.
As you hire people to take care of the different parts of your campaign, make sure you keep this focus in mind. You need to hire freelancers who are the right fit for your targets.
4.  Value
A big part of how you talk to people is the substance of what you're saying.
Giving them value tells them that they are valuable to you. You need to make them feel valued if you want them to be attracted to your offering.
Focus on providing educational content and avoid a promotional angle. If you give your targets value, your product or service will sell itself. This stage is all about drawing your audience in, establishing rapport and building trust. They won't be ready to consider a purchase until you have that. When you do, they will approach you because they want more of that value they know you give.
Each freelancer you hire needs not only to understand the concept of providing value, but believe in it. This attitude is a priceless asset. It can't be taught. You may have more difficulty finding these people, but it will be well worth your time and effort.
It's a lot easier to work with people who are already on the same page rather than trying to teach them to create something they only vaguely grasp. You hired them because you need expertise, so getting into this type of struggle is not at all practical.
Moreover, freelancers who base their efforts on providing value will produce much higher quality results. They are naturally inclined to do things the way you need them done.
5.  Profit
Content marketing can be tricky because, as above, you are promoting but never directly. The ultimate goal of marketing is to drive profitable customer action. You are doing it in a way, however, that your audience sees what you are giving them, not what you want them to give you. You need to develop content that plays a specific role along the way to generating profit, but never let on.
Your content marketing strategy needs to tie in perfectly with your sales funnel. You must nurture your audience to lead them closer to the point of conversion. Every piece contributes to the whole plan for profit, and in a way that is just right for where that audience is at.
Content that hits below the mark is no longer engaging and content that's premature is pushy. Either way, your audience will lose interest quickly.
6.  Delivery
Once you have a great system for generating quality content, you need to get it into the hands of your audience. You must find the most efficient way to do this.
Take what you know about where your audience spends their time and set up a presence there. Then learn the smoothest way to introduce the content to them, or hire niche experienced marketers to plan and do it for you.
Every channel has a different culture, and you must respect and follow it to gain traction. A handful of freelancers each with expertise in one channel will get you better results than one freelancer with some knowledge of all channels.
Presentation is critical to your campaign's success. You've invested a lot up to this point, so you need expert delivery to push through to your audience.
Make sure that you are prepared for consistent distribution. The search engines love consistent, quality content. An audience also needs to feel a consistent presence for your brand to make an impact. If you've planned well and properly organized the workflow, you shouldn't run into problems here.
7.  Documentation
As you work on content marketing, you must document everything. Even when you're doing stuff on your own, you need to keep track of all the details. This is very important for optimizing your campaign and measuring results.
Keep complete records of everything from the planning stage all the way to measuring ROI. File these documents in the same way that you organized the specific parts of your campaign. Hire an assistant to help you keep all this information together so you have it ready as you evaluate the campaign.
This freelancer can also be in charge of distributing it to the right people as they work with you to assess results directly related to their contributions. The more organized you are, the more easily you can spot where things went wrong or what areas need more attention. This, in turn, makes it easier to decide what tweaks to make and to track them and measure improvements.
If you're hiring a project manager, you may not need an assistant. The project manager is already in a good position to do this. They have a system for coordinating separate efforts and know how to communicate effectively with each hire to get the best results.
How to Hire Content Marketing Freelancers
You may need more or fewer freelancers than are mentioned here. It all depends on your content marketing strategy and how you plan to execute it. No matter how many freelancers you need to hire, this process will help you do it will minimal hassle and maximum efficiency.
1.  Determine Your Needs
What areas do you need covered? Use your content marketing plan to guide you in figuring out exactly what you need help with. Sit down and really think about what's going to give you the best value, especially if you're on a tight budget.
Think about all the tasks that are time-intensive. You don't want to do these yourself because your time is too valuable. Examples of these tasks include:
scheduling newsletter, blog post and social media update publication
generating and saving reports
interacting with your audience and answering questions
Then think about all the tasks that are skill-intensive. You don't want to do these yourself unless you have honed those skills. You want quality results, so you want the best person handling them. Examples of these tasks include:
audience analysis and avatar development
graphic design and image editing
copywriting, content calendaring and writing
Finally, think about the tasks that you have no interest in. Even if you could do them, they would be a waste of your time and energy. The more you hate a task, the less productive you will be and the more stressful it will be to push through them. It's better to hire someone who loves doing these tasks because passion equates to success.
Now that you know who you need, check back against your plan to see where you need help first. You don't want to start hiring everyone all at once because this will be overwhelming. Start with one or two people so it stays manageable. As you get them set up to work on the first key areas for your campaign, you can move on to the next couple of roles on the list.
2.  Choose a Hiring Platform
There are almost too many freelance websites out there today. It can be difficult to pick one if this is your first time hiring remote freelancers. Don't be discouraged. You can make the right choice by focusing on your needs and preferences.
Use marketplace comparisons and platform lists to help you identify top platforms and their selling points. Then match them to your ideal arrangement and pick the best fit. It will take some time to do the research, but you will save time and headaches down the line. Put more thought into who your hiring partner will be so you can experience smooth sailing from requesting a freelancer and communicating with them to billing and getting support.
When you're ready to request a freelancer, make sure that you have the details written down. You need to be as specific as you can about the person that you want to hire. This goes beyond skill and experience level to attitude, working time, availability, and more.
3.  Interview, Hire and Onboard
Even if you use a fast-hire marketplace like FreeeUp, you still want to have a quick meeting with each candidate to make sure they're the right fit. Focus on getting a feel for their character and talking about any points that you need more information about. Give them some time to ask you about what they need clarification on. Pay attention to any red flags so you can avoid making a bad hire. I suggest doing a video call so you can gauge body language and tone.
When you find the candidate that you're completely satisfied with, make the hire. Be sure that you are perfectly happy with every aspect of their skills and experience to their communication practices and how much they enjoy the task. If you're not entirely sure, agree to do a test project so you can confirm that the way they work lines up with your needs.
Before you start working together, you need to onboard the freelancer to prepare them to work more efficiently. Every business is different, as is every business owner. Discuss in detail what you expect from the freelancer, and encourage them to give you feedback on it. You want to make sure that they understand where you're coming from and that you understand what they are prepared to deliver. You know their hard skills, so make sure that you discuss soft skills and systems like how you want to communicate and get progress updates.
Final Thoughts
Hiring freelancers to take over content marketing is a sure-fire way to boost your campaign's success. Freelancers give your business an infusion of needed talent and skill. Business owners themselves, they understand drive and hard work. Find the perfect fit to cover each area of your campaign to set yourself up for success.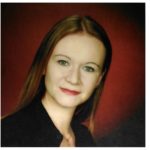 Julia Valdez is a professional teacher and decades-long lover of the art of words on paper, the stage and the big screen. She spends most of her time doing freelance eCommerce content and project management, adventuring with the Greenhouse Christian Fellowship, volunteering with the Philippine Advocates for Resilient Communities, and sharing lots of laughs over little crazy things.