If you want your business to grow, you need to hire a remote expert at Facebook.
Social media, and Facebook in particular, is such an important marketing channel. You can't just do it when you have a few minutes, or leave it in the hands of whoever else around you has a moment to spare here and there. This vital stage for building your brand and awareness about your products or services deserves special attention.
Some people underappreciate the skill of managing business pages on Facebook, often saying that doing things like scheduling tweets and posts is not a big deal. Well, according to recent "Best Jobs in America" report, social media managers earn on average $57,400 (the top pay was $89,900). The profession is also projected to increase by 9 percent in the next decade.
Seems that there's a bit more to it than scheduling tweets and posts, right?
Sooner or later, your business will reach an important point when you simply cannot do everything yourself. If you're reading this article, chances are you're already at that point. In this article, we're going to provide you with useful information on how to hire a remote expert at Facebook so you can delegate this task with confidence and continue growing your business.
Time to Delegate Social Media Tasks. What are Your Options?
Option #1: Continue to manage the social media pages of your business by yourself. So what, this takes a couple of minutes, right?
Outcome: If you really have a lot of free time every day to do it, then go ahead. However, remember that insufficient attention to social media can really hurt your business. You'll also hurt your business if you spend your time on social media versus fulfilling the business role that you are best suited for.
Option #2: Outsource the task to an agency. Some businesses prefer delegating social media management to an agency they find on the Internet. It looks like the most convenient option since the tasks are all taken care of without the need for supervision.
Outcome: In many cases, the outcome is far from perfect. This option deprives you of control over your social media effort.
Option #3: Hire an intern to do it. Interns are an affordable option, so many businesses are attracted by this option.
Outcome: Interns have limited experience in social media management; they know how to use it casually but they know a little about analytics, marketing, ad campaigns, and so on.
Option #4: Hire a remote expert at Facebook. Many businesses are moving towards outsourcing to freelancers because it reduces costs and improves output.
Outcome: These experts don't limit your control over social media management. Instead, they work with you to learn your brand and communicate that to your target audience. They also know business representation, analytics, and other important aspects of social media management.
Here are the steps we'll cover in the rest of the article:
Creating a fantastic task description to attract the most qualified candidates
Developing an effective screening process
Giving a trial period
Step 1. Creating a Fantastic Task Description
Creating a detailed description of the task that you are outsourcing is an important initial step that ensures the best possible quality of candidates. This could be done by making it a bit unusual. For example, instead of describing the location of your office, introduce your business in a way that excites readers.
Describe what inspires you as an owner of the business.
Describe benefits for workers.
Describe your mission and vision.
Describe the fun people that the future remote expert at Facebook will work with.
Keep the title simple. "Remote Expert at Facebook" is the best option because it highlights the main qualities that you require.
Provide a great overview. Instead of providing a boring list of duties, define the purpose of the task and emphasize how important it is to achieving the goals of the company.
Use action verbs like maintain, conduct, spearhead, create, use, and work.
Start looking for candidates.
Step 2: Developing an Effective Screening Process
Here's what you need to keep in mind while selecting from among the candidates who responded:
Make Sure They Know Analytics
When hiring a remote expert at Facebook for your business, you need to remember that he or she must have knowledge and skills to effectively use Facebook Insights. The manager needs to be able to interpret your Insights and develop effective recommendations for your business.
For example, drawing information about the visitors from Insights, the manager should be able to create more targeted posts and advertisements. Given that audience targeting is one of the most important goals of a remote expert at Facebook, the one you hire should be superb at that.
Age is Not Critical
Some people think that older workers have more experience, so they are better at what they do. This is not the case with Facebook managers, though. A 20-year-old person can be as qualified as a 40-year-old because younger generations learned social media much earlier.
The expertise of a candidate will be evident by how he or she completes the trial period, so don't judge based on age.
Define Customer Support Lines
One of the most important duties of a remote expert at Facebook is customer support. Many businesses ask their social media manager to respond to various requests from customers, so you need to define whether the Facebook manager needs to do it or not.
Make sure that all candidates realize all their responsibilities, including customer support. If you need to hire remote expert, make sure they know how to help customers with various requests that are common for your business. If customer support is not a requirement, state that in your task description.
Consider Lines of Communication
Hiring a remote expert at Facebook means that you will communicate with them online. Therefore, appropriate communication channels should be identified right away. If you prefer some form of communication to engage and manage remote workers, look for candidates that are familiar with the same tools.
So, when you have the final list of possible hires, look at what communication methods they use or ask them whether it's okay for them to use the ones you prefer.
Ask Questions
Asking questions will help you to understand the expertise and experience of a remote expert at Facebook. Here are some that you can use for the remote interview:
What is your experience in this industry? Some background information will certainly help to identify the most qualified candidates.
Do you have a portfolio? You can get a lot of information about a remote expert at Facebook if they can provide you with a portfolio of past projects.
What are the mistakes you made in this position? A real expert learns from both good and bad experiences. The key here is how they overcame those mistakes and what they learned.
What is your experience in handling a reputation crisis? This question shows whether a candidate has experience managing difficult situations like a reputation crisis. You shouldn't hire a person who doesn't know how to resolve this problem because reputation crisis is something that needs to be dealt with quickly and effectively.
What social media tools do you use? The answer will help you to understand their level of expertise and quality of research and planning.
When can you work? This is an important question because a remote expert at Facebook needs to work at the time when the majority of your target audience is online. If the expert works at a different time, it will impact the effectiveness of any campaigns.
Step 3: Trial Period
Before you hire a remote expert for your business' Facebook page, you can increase your chances of selecting the best one by giving them a trial period. In some cases, a person may seem to be a professional and confident social media manager who knows what they're doing. Once this person is hired, however, you might notice some incompatibilities. For example, they begin to perform poorly or disagree with some of your policies.
To avoid a bad hiring experience, you can arrange a short trial period for some of the candidates that seem to be the best for the position. Remember, even someone who knows the business may be totally incompatible with the way you prefer to run your business, so it's not just a matter of skills and knowledge.
Summary
Let's refocus on the key points in the process of hiring a remote expert at Facebook for your business:
Hiring a remote expert at Facebook to run your business' social media is the best option for maximum control and expertise.
Create a great description of the task you want the remote expert at Facebook to perform, including the tools you want to use and the times your target audience is online.
Include major considerations in your screening process, such as Facebook knowledge, attitude, professionalism and communication.
Giving candidates a trial period will ensure that they can perform well and are compatible with the culture of the organization.
If you're ready to get started, visit our Facebook Marketer and Facebook Ads & PPC Experts pages to see the types of tasks that they can help you with. When you're ready to make a hire, sign up and sumbit a worker request – it only takes a few minutes!
Lucy Benton is a marketing specialist, business consultant who finds her passion in expressing own thoughts as a blogger, and currently works at www.assignmenthelper.com.au. She is constantly looking for the ways to improve her skills and expertise. If you're interested in working with Lucy, you can find her on Twitter.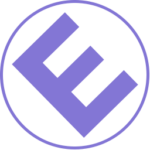 FreeeUp accepts posts on a case by case basis from guest writers who have a unique perspective and knowledge to share with the community.