Are you ready to outsource some tasks to a VA for Amazon tasks but don't quite know where to start?
There are a ton of tasks that you could actually outsource to a VA with Amazon experience. Literally almost everything that needs to be done for your Amazon business can be passed off to one of these freelance workers. You may not want to outsource everything, however, especially if you are the more hands-on type. Still, the choice is there for you to make, from hiring a very basic level Amazon VA to hiring an expert consultant.
To get you started, below are a dozen of the most common tasks that other business owners have found success outsourcing to a VA for Amazon.
(1) Product and Supplier Research
Startup or established business, you will always have to revisit this research phase if you want your business to reach its maximum potential. Whether you want new products or are happy with your existing offering, you will always need to find more and better suppliers as you grow. Searching for products and finding supplier leads can be very tedious. Instead of spending your precious time on this, hire a VA for Amazon tasks to take over.
(2) Emailing Potential Suppliers
A long list of leads for potential products and suppliers is a good start. A good number of hours has been invested in creating that list, but the real work hasn't really begun. It will take double the amount of time to pursue these leads. You can spend your time reaching out to each one, or you can hire a VA for Amazon to do the legwork for you. Not all of these initial communications will pan out, and you want to focus your time on those that have real potential. A VA with Amazon experience can skillfully narrow down the list so that you can focus on the leads that will mean something for your business.
(3) Excel Work on Digital Products
Excel is a remarkable tool, but one that not many business owners have truly mastered. One way or another, your business can benefit from using spreadsheets, and from having them wielded by a master. A VA who excels at Excel is a true gem, particularly in the area of digital products. Tracking is the most common use of spreadsheets, and this Amazon VA can keep all your digital products expertly organized with Excel. Moreover, this Amazon VA can actually create special tracking tools that make the whole process easier. In addition, even if you only need a few trackers and calculators, an Excel expert can design and create a variety of these tools that you can sell. Hire a VA to track your digital products, to create personalized tools for your specific needs, and to design other spreadsheet tools that you can add to your digital inventory.
(4) Listing Products on Amazon
Whether you are creating brand new listings or updating old ones, an experienced Amazon VA can be very useful. Creating new listings requires at least a few different skillsets. Listers must have experience with Amazon uploads, knowledge of marketplace guidelines, and a keen eye for policy changes, to start. You probably already know how to do all of this, but can you really call yourself an expert? Honestly, are you up-to-date with all the Amazon tools and rules? Not to knock your abilities, but a VA who does listing for a living is more likely to have a better grasp of this than any business owner. Plus, what of you have international listings? You need a multi-lingual Amazon VA or at least someone who can work with translators to make sure your international listings are top-notch.
(5) Optimizing Amazon Listings
Listing optimization is a very important part of making it on such a competitive marketplace as Amazon. You need a VA for Amazon listing specifically who can create listing content that attracts and converts on the platform. Hire a VA for Amazon listing optimization who has an excellent grasp of the language, a deep understanding of Amazon SEO best practices, and experience creating listings that work to bring you more customers and more sales.
(6) Adjusting Prices and Inventory on Amazon
Another aspect of competing on Amazon is being able to adjust pricing. To thrive on Amazon, you also need to be agile in terms of inventory. Constant monitoring is required, and you should not be spending your time watching for and implementing changes. Hire a VA for Amazon repricing who knows how to spot and stay ahead of trends. You need this help to make sure that you always offer competitive pricing. This VA also watches so that you don't end up paying long-term storage fees for items that have suddenly become unpopular.
(7) Fulfilling Orders and Sending Tracking
Constant monitoring is also required for making sure that orders get fulfilled and customers are notified of delivery progress. It's pretty simple to do, yet it can take up a good chunk of time. You may think you can spend a few hours on it every week, no big deal, but it really should be done daily. Paying attention to how orders flow can mean a great deal when you think about keeping customers happy, especially on Amazon. Hire a VA for Amazon order management so your orders keep moving, and refocus your time on expanding your business.
(8) Customer Service Emails and Phone Calls
When it does come down to customer complaints, you can leave it up to Amazon. You don't want to let go of it completely, however, because Amazon doesn't always get it right. You are going to get a good number of inquiries as well, and you do not want to get bogged down answering the same question over and over again. It's a good idea to outsource Amazon customer service to an experienced freelancer who can keep tabs on everything throughout the day – or night, even – to ensure that everything goes according to plan. Then, if anything really big comes up, you will be in a great position to deal with it.
(9) Handling Returns and Exchanges
You want to keep on top of your customer service because your customers are the lifeblood of your business. But you can't devote yourself to this task. It requires and deserves full attention, so you need a VA for Amazon customer service specifically who can focus on satisfaction the Amazon way. They will make sure that your customers' requests are handled politely and efficiently. Hiring a VA for Amazon customer service is really the best way to make sure that you give your customers the best experience.
(10) Seller Performance Notification Communication
Once again, monitoring is required to ensure that you are on top of your seller performance scores. Most often, there won't be a lot to work on, especially if you have been diligently taking care of business. Any notifications must be addressed promptly, however, and a VA is in a better position than you are to go in and do regular checks. This way, you can make sure that you don't miss anything that requires attention.
(11) Amazon PPC
Amazon PPC is a very particular creature. Just like Google Adwords, it takes a certain kind of mind to grasp and a lot of time to master. If you are going to put hard-earned cash into a PPC  monster, you need to know what you're doing. Rather than spending a ton of time learning it, or a ton of time doing trial and error – with a lot of error before you get it right – hire a VA for Amazon PPC specifically, who already knows how it all works. You can hire an expert consultant to give you advice on what to do then hire an implementer to get things started and monitor for changes. You can also hire someone who has enough experience to know what needs to be changes and execute so that you need only peek into things from time to time. Whatever you decide, outsourcing this specialized task to a VA for Amazon PPC tasks is your best bet for success.
(12) Bookkeeping
Not a lot of business owners really enjoy the nitty-gritty of financials. Some may be truly good with numbers, but the repetitive tasks of logging and balancing can get on the nerves. And again, it's not the best use of a business owner's time. Hire someone who can take care of all the tedious bookkeeping tasks. Even better, hire a VA who is familiar with how financials work on Amazon in particular, from calculating Amazon fees and paying suppliers to monitoring sales and tracking refunds and exchanges. You then simply look over the regular reports, taking care of checks and balances rather than spending hours every week buried in spreadsheets and tapping away on your calculator.
Hire a VA for Amazon Tasks Today
Need a project done today? Need someone working on regular tasks? Make a hire in as little as 24 hours with FreeeUp to get those tasks off your plate. Hire from the top 1% of freelancers to ensure that you are leaving your business in good hands. You can hire for a small Amazon VA task to begin with, or start building out to get all those tasks covered. FreeeUp is here to help not only up to the point of hiring, but with your whole experience. From managing freelancers to adding another Amazon VA to hiring a project manager to do it for you, we've got your back.
Start by picking a few tasks from this list that you would like to be rid of. Then choose one that you are comfortable letting go of and create a description of what you need done and the qualifications of the Amazon VA you want to handle it. Paste that into a new worker request on your FreeeUp account and you're on your way!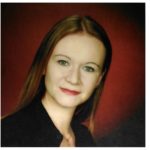 Julia Valdez is a professional teacher and decades-long lover of the art of words on paper, the stage and the big screen. She spends most of her time doing freelance content and project management, community volunteer work with the Philippine Advocates for Resilient Communities, adventuring with the Greenhouse Christian Fellowship, and sharing lots of laughs over little crazy things.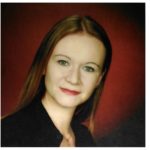 Julia Valdez is a professional teacher and decades-long lover of the art of words on paper, the stage and the big screen. She spends most of her time doing freelance eCommerce content and project management, adventuring with the Greenhouse Christian Fellowship, volunteering with the Philippine Advocates for Resilient Communities, and sharing lots of laughs over little crazy things.