Are you ready to get out there but are stuck on how to set your freelance pricing?
This is a common problem among those eager to launch a freelance career. And I won't kid you – it can be a problem for veteran freelancers, too!
Freelance pricing can be very tricky for a few major reasons:
You aren't backed up by a company or brand name.
You have to factor in expenses like a business

, not an employee.

You have to consider your time input on different levels.
You need to know the going rates and who you're up against

.
It can throw off even the most experienced freelancers when these top considerations are not constantly taken into account. But you can set up a system for computing your hourly and fixed-priced rates with the tips below.
So here's your definitive guide to setting freelance pricing!
First, let's cover the basics.
The First Steps to Setting Freelance Rates
Looking back at those four reasons above, let me break it down for you.
You're on your own.
This is something that you are most likely already keenly aware of and willing to face, since you are interested in going the freelance route. It can be very rewarding to freelance, but it can also break you if you aren't careful.
Being on your own is tough. You will have to find clients on your own and prove your worth on the basis of your reputation alone.
Sure, there are lots of freelance marketplaces out there that have built up reputations that clients rely on when hiring freelancers. You can't ride that wave, for long, however. Clients will soon discover what you can and can't do, and no marketplace will defend you if you haven't lived up to expectations.
Freelancing isn't like having a position at a company where you just do your part and you're good to go. As an employee, the company makes an investment in you and therefore protects that investment. There's always someone backing you up – unless, of course, you're the owner. And this is exactly what you are as a freelancer – you own your own business. You are entirely responsible for everything that goes into each project.
When you're setting your freelance pricing, consider the burden of responsibility that you carry as a solopreneur. Then consider your actual level of expertise – the level of excellence that you can deliver. This refers to hard skills and soft skills as well.
Consider your time and expenses.
Everything from talking to clients – and the Skype credits you bought to make the call – to jumping online to search for work – and the device you're using to do it! – are part of your expenses as a freelancer. If you don't factor everything in when you're starting out, it will just get harder to do later on as you get more clients.
And you need to factor everything in if you're going to be able to set rates that can actually make you decent money. Make a list of everything that you use to perform the services that you're offering, and the time that it takes you to serve clients well. This can be that office chair that allows you to sit productively for longer, the trip you took to meet a client, or the meals you pay for at co-working spaces.
Being on your own, you also have to think about overhead like utilities that you wouldn't be paying in an office setting – your insurance, accounting service, and continued learning – since you don't have an employer, and the like. They will add up, believe me.
Analyze the Competition
Do you know what other freelancers in your niche charge? You have to if you want to remain competitive and get enough clients to sustain you. But you also can't sell yourself short, or you'll end up working yourself ragged to make ends meet.
Do some internet research to find out the going rates in your area of expertise. Search primarily on freelance marketplaces. Look at client posts, too, to see what they are willing to pay for the type of services you offer.
Note that you will see a wide range of rates, and this is because clients and freelancers on these sites are from all over the world. You'll have to zoom in on the ones in and around your general location to get a good idea of what you can realistically charge.
Then you can start writing up some good copy about yourself and your services to highlight why a client should hire you.
Now let's get into the nitty-gritty of setting freelance pricing for specific skill sets!
Below you will find 50+ skill sets and the rates you can expect to be paid per hour for each.
Note that the rates that clients are willing to pay will depend on your skill level, experience, and location. Here are the rate ranges and what they mean:
1.Basic Level – You can use the tools needed and know how to perform rudimentary tasks. You are basically a doer and follow instructions well. You learn fast, but will need onboarding before you can begin any work.
2.Mid-level – You are fluent in the use of tools with specialized skills and can provide some input in related areas. You need onboarding only for the particulars, but already know how to do the work.
3.Expert Level – You have a very high level of skill in your niche. You are a planner and a consultant and can execute highly complex tasks. You can also manage projects independently, build systems and processes for a group of people, and be responsible for reporting on all activities and progress.
Ecommerce
Product Sourcing, Order Fulfillment, Drop Shipping, Wholesale
$5-$50
Product Listing, Inventory Management
$7-$50
Conversion Rate Optimization
$7-$75
Amazon
Of all the ecommerce marketplaces, Amazon is the biggest in terms of sales, and shows no signs of stopping. The opportunity here is real, if you have platform-specific skills.
Seller Metrics
$7-$50
Private Label, Fulfillment By Amazon (FBA), Amazon Merch
$7-$75
Amazon PPC
$10-$75
Customer Service
Every online store needs customer service, so this is a huge area and those specializing in particular platforms stand to make more than those who have little experience. Note that voice tasks go for higher rates than non-voice, and language expertise calls for a higher rate as well.
Phone Calls, Emails, Live Chat, Technical Support
$7-$12 for representatives outside the US.
Admin Support
There's lots of work for people whether tech-savvy or not, doing simple account admin tasks like these below. Higher rates, of course, for those with platform-specific experience or experience in rare niches.
Data Entry
$5-$9 for VAs outside the US.
General Virtual Assistant, VA for Shopify, WordPress, WooCommerce, BigCommerce, Wix, eBay, Walmart, Newegg, Sears, Rakuten, Jet, Etsy, Squarespace
$7-$35
Project Management, Microsoft Excel
$7-$50
Sales & Marketing
This is where the rates start getting higher, since most marketing tasks require analytical as well as some creative skills. There's a wide range of work under this umbrella, but all of it requires some knowledge of how sales and marketing works.
Web Research
$5-$9
Social Media, Infusionsoft, Lead Generation, Transcription, Sales Assistant, Salesforce
$7-$50
Traffic Generation
$7-$75
Email Marketing, Telemarketing, General Graphic Design, Public Relations, Sales Funnels
$9-$75
SEO
$10-$75
3D Graphic Design
$20-$75
Advertising
As with sales and marketing tasks, advertising is no simple feat. Online advertising can even get more complex as it changes so much faster than traditional advertising, so you get paid to stay on your toes.
Google Ads, Facebook Ads
$9-$75
Content Creation
Not everyone can write great content. If you have a knack for producing blog posts that grab readers' attention, attractive marketing copy, website content that converts, and the like, then you can build yourself a nice client base in this area.
Blogging, Copywriting, Video Editing, Audio Editing, Podcast Editing
$7-$75
Content Editing, Photography
$9-$75
Web Design
It's not just online stores that need websites these days – even brick and mortars are learning the importance of a strong web presence. If you're good at designing websites, whether drag-and-drop or full on customized solutions, you can live comfortably freelancing.
Shopify, WordPress, WooCommerce, BigCommerce, Wix, Squarespace
$7-$75
Software / Back End / Front End Development, User Interface (UI), User Experience (UX), Mobile Development
$9-$75
Mobile Game Development
$18-$75
Accounting & Finance
Everyone needs these services, too – and that includes your fellow freelancers! You can tap into a large pool of potential clients that you can help on a per-hour basis or on retainer if you're good with numbers, trustworthy, and knowledgeable in tax law and other finance dos and don'ts.
Bookkeeping, Accounting
$7-$75
Business Analysis
$9-$75
Others
Here are a couple of other skills that are popular in today's world, particularly for online businesses. If you have skills in these areas, consider offering them to businesses who need one-off projects done, management, or even training on how to do it themselves.
Translation
$12-$30
Cryptocurrency, Bitcoin
$7-$75
Final Thoughts
Setting your freelance pricing is something that you need to do before you start focusing on a freelance career. It's not rocket science, but there are no hard and fast rules, either.
You need to get a feel for the way things work before you dive in head first.
Think about factors like your level of experience as a freelancer. You may be a great programmer, but you have never done freelance work before. You may be a successful ecommerce seller with a great track record, but you have never before had to deal with people remotely. Maybe you write copy that has been proven to mesmerize audiences, but you have never done it without the guidance of a corporate content plan.
These are considerations that can affect your effectivity as a freelancer, and therefore, what you are charging as you get started.
Here's how you can overcome:
Get your head into the freelance mindset.
Think about the possible challenges that you face. Learn about them and gauge their potential impact on your work. Adjust your rates accordingly.
Work on these weak areas and adjust your rates back up slowly for new clients as you improve.
Network!
Whenever you face challenges in setting freelance rates – or anything in general, actually – you need to have a group that you can reach out to for tips and advice. This is especially helpful if you are facing a particular challenge that you have not foreseen.
Sudden issues or questions can be very stressful to deal with as a freelancer because, well, you're basically on your own. If you network with other freelancers, however, you are no longer alone.
Just remember that you need to be in a mindset of giving back, too. Take the time to help others when you have ideas that can solve their problems, and they will also be there for you, Other freelancers know what it's like out on the wild worldwide web, and how building a solid network is a worthwhile investment. These people can be real life savers in a pinch.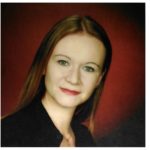 Julia Valdez is a professional teacher and decades-long lover of the art of words on paper, the stage and the big screen. She spends most of her time doing freelance eCommerce content and project management, adventuring with the Greenhouse Christian Fellowship, volunteering with the Philippine Advocates for Resilient Communities, and sharing lots of laughs over little crazy things.