How to Outsource Sourcing and Scale Up your Ecommerce Business
Factory: "$3.30 per unit!"
Me: "No way."
Factory: "What is your target price?"
Me: "$1.70, that's it."
Factory staff talk amongst themselves…
Factory: "We can't do $1.17, but we can do $1.20."
In my head I'm thinking, "They misheard me, I said $1.70". Poker face remains.
Me: "It's expensive but if you can finish in 3 weeks, we can do $1.20."
Price is not what it seems in China. It's not even an indication of quality. One factory might quote you $4 for something, and another $2. The $2 supplier could be a lot higher quality. And they could have fat 100% margins in there that you can squeeze out, or sometimes you get lucky like I did.
To win on Amazon or any Ecommerce platform, you have to find the best product for the best price possible. Competition is heating up. Prices are trending lower. Maybe today you are doing ok, but in 6 months your margin is gone. Newbies come in and they drop the price to get sales moving.
How can you win long term?
Sourcing.
Find the best suppliers out there. Buy a product for 10 or 20% below your competition. You can lower your price on Amazon, steal their sales and crush them. It's you or them. If you sell on your own site, that 20% extra margin gives you room to grow. This is money for marketing and expansion.
Find the best suppliers.
Sounds simple? That's the problem. Sourcing a great manufacturer is the most time-consuming part in developing new products. There are hundreds of factories for every product.
The secret to win?
Outsource it.
Your time is better spent coming up with new product ideas and optimizing your existing products.
At the end of the day, you want a list of the top 5 factories for your new product ideas. Here are the steps to finding the best suppliers:
Find a sourcer: They don't need to have a lot of experience with your product, but some ecommerce or sourcing experience will help a lot.
Email: Set up the sourcer with a new email account, [email protected]. That way, you can keep all the replies organized without it flooding your main inbox.
Contact All the Factories: Ask the sourcer to contact every single factory on Alibaba.com, GlobalSources.com, and HKTDC.com. Use the main questions below to craft canned messages. If there are 3000 suppliers on Alibaba, email them all. That's the only way to find the best.
Google Search for More: Ask the sourcer to google search manufacturers of your product. Use the "Keyword + Manufacturer" formula. You might some factories not listed in the main directories.
Summary: Ask the sourcer to summarize all the replies and create a Google sheet. Have them list out the top 7 closest matching factories. These are the ones with products almost identical to what you are looking for. They should have the lowest prices. Include columns for the factory name, email, website, contact details, price, product, and MOQ.
Handover: It's time to organize the top 7 suppliers. Tell the sourcer to put the emails into a folder in the email account you set up. That way you can easily follow up with them.
If there's a lot of work to do, hire an assistant or a project manager to help keep everything organized.
What will it cost?
Prepare to spend anywhere from $50 to $200 per product for the sourcer's time.
Too much? A single decent product can make you $5,000 to $30,000 or more a month. Also, the sourcer could find a factory that is $0.10 to $1.00 per unit cheaper. You will then make back 5x to 10x of the cost to outsource the work.
Agents and sourcers have helped me cut costs in half or more for some products. Saving $1, $2, $5 a unit x 1000 a month quickly adds up to a lot more cashflow.
Top Tip:
Are you hiring remote workers outside the US? Get the sourcer to use VPN software to connect to a USA IP address. They should have this set up before emailing the factories or setting up the Alibaba and Global Sources accounts.
Why? You will get a better response from suppliers if the email has come from the USA. Alibaba shows the factory the IP location of the sender.
So, what should you ask the factories?
Here is a template you can work from:
Dear Sir/Madam,
I am Tom Smith, buyer for My Company LLC, based in the USA.
We are an importer of Kitchen Products.
We are looking for the following items (attach images and specifications):
Please could you send us:
Photos of your similar products
MOQ and Price for MOQ
Cost and Lead time for samples
Production Lead Time
Your factory address in English and Chinese
Photos of your factory and showroom
I look forward to hearing from you.
Tom Smith
Buyer
My Company LLC
www.Website.com
(a website that makes you look like an importer really helps, even just a free one)
Question 1 Price
First of all, ask them the price for different quantities of the product you are considering.
You need to know the price for the MOQ. This is the minimum order quantity a factory will accept. Some factories expect you to order 3000 units first time. Others may request that you spend $2000 on your first order.
The MOQ varies from factory to factory. You need to carefully check the minimum order requirements. At the same time, ask the price for 5000+ units. That way, you can see what savings you can make by ordering larger volumes.
Question 2 Lead Time
Ask the factory for the normal production lead time. You should get an answer for both the minimum order quantity and the 5000 pieces.
Usually, lead time is between 2 and 6 weeks for most products. During busy times of the year, the production lead time may double. Always check with the factory before you place an order.
Question 3 Background
Ask all suppliers to send you their profile. Ask them to include the following information:
The size of the factory
how many workers they have
the machinery they have
their main products
markets and customers they sell to
Most factories will willingly give you this information. You need this to evaluate if they are a reputable supplier.
Question 4 Location
Ask for the detailed factory address in English and Chinese. Google the address to confirm. Also ask for their showroom address.
Check if the showroom address is different from the factory address. You could be dealing with an agent and not the factory direct. Ask for photos of both the factory and the showroom. The photos should show their production lines and products.
Question 5 Other Similar Products
When you contact suppliers, ask them to send you their catalog.
Ask about similar products to the one you are looking for. Check which materials they can make it in. You might get some new ideas for products that no one else is selling on Amazon.
Question 6 Branding and Packaging
A factory may have made the same product for 100 customers around the world.
Each one has their own unique way to brand the product and package it. Ask the factory for pictures to show how you can add the logo. Also check on the standard packaging they use for it.
This will save you a lot of work. You can also ask to see other customers' packaging, although some factories may refuse.
Question 7 Sample Arrangement
In your initial email to suppliers, find out the cost of a sample. Also ask how long it will take to arrange the sample delivery.
These top 7 points cover most of the questions you need to ask when reaching out to new suppliers.
What else can you outsource?
There are tons of other parts of your Amazon or Ecommerce business you can outsource:
Graphic Designer
A good designer will help you create your logo, packaging, insert cards and even the images for your listing.
Product Photography
It's essential you get professional shots of your products.
Send final samples to a photographer and then ask them to send these on to a graphic designer who can add some finishing touches.
Copywriting
Professional writing is hard. Hire an expert to take your listing from average to awesome.
Make sure you give them a list of your top 10 keywords that they need to include. You can even outsource keyword research if you don't have a top 10 list yet.
Ask them to use three or four in the title. The rest should be used in the features. Most of the keywords should be repeated in the description. Weaving in keywords while keeping the text flowing is an art.
Customer Emails
Create templates for common questions and issues. You can then outsource all the customer emails to a worker. This doesn't have to cost much but can save a lot of time.
Always Do Trials When You Outsource.
Before giving a freelancer the full project, always do a smaller trial.
For a writer, this could be asking them to create 3 versions of the title. Trial 2 or 3 of the top candidates. Then select the one that gives the best quality at a reasonable price. If something goes wrong and you can't work with the first freelancer, you have backups ready.
This article was contributed by Antoni Watts at www.CashCowPro.com. For more product ideas, check out the product research tool for Amazon by CashCowPro.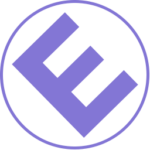 FreeeUp accepts posts on a case by case basis from guest writers who have a unique perspective and knowledge to share with the community.